Aluminium Doors For St Albans Homes
Transform the look and performance of your St Albans home with our range of aluminium doors. We provide a broad selection of designs, from secure front aluminium doors to sleek patio aluminium doors and space-saving bifolds, that are all made-to-measure. You can take your pick from a range of customisation options, allowing your new investment to blend seamlessly into your property. We offer a vast selection of colours, including woodgrain foil, which appears like timber without the maintenance issues. Our double glazing installations are manufactured to the highest standards in a modern factory and every product is subject to a rigorous quality check before leaving the premises. You can be sure that you're investing in the very best for your home improvement project. Get in touch with our team today and we will be more than happy to help you realise your interior design goals. Our support doesn't end with installation; we are always available for guidance and advice.
---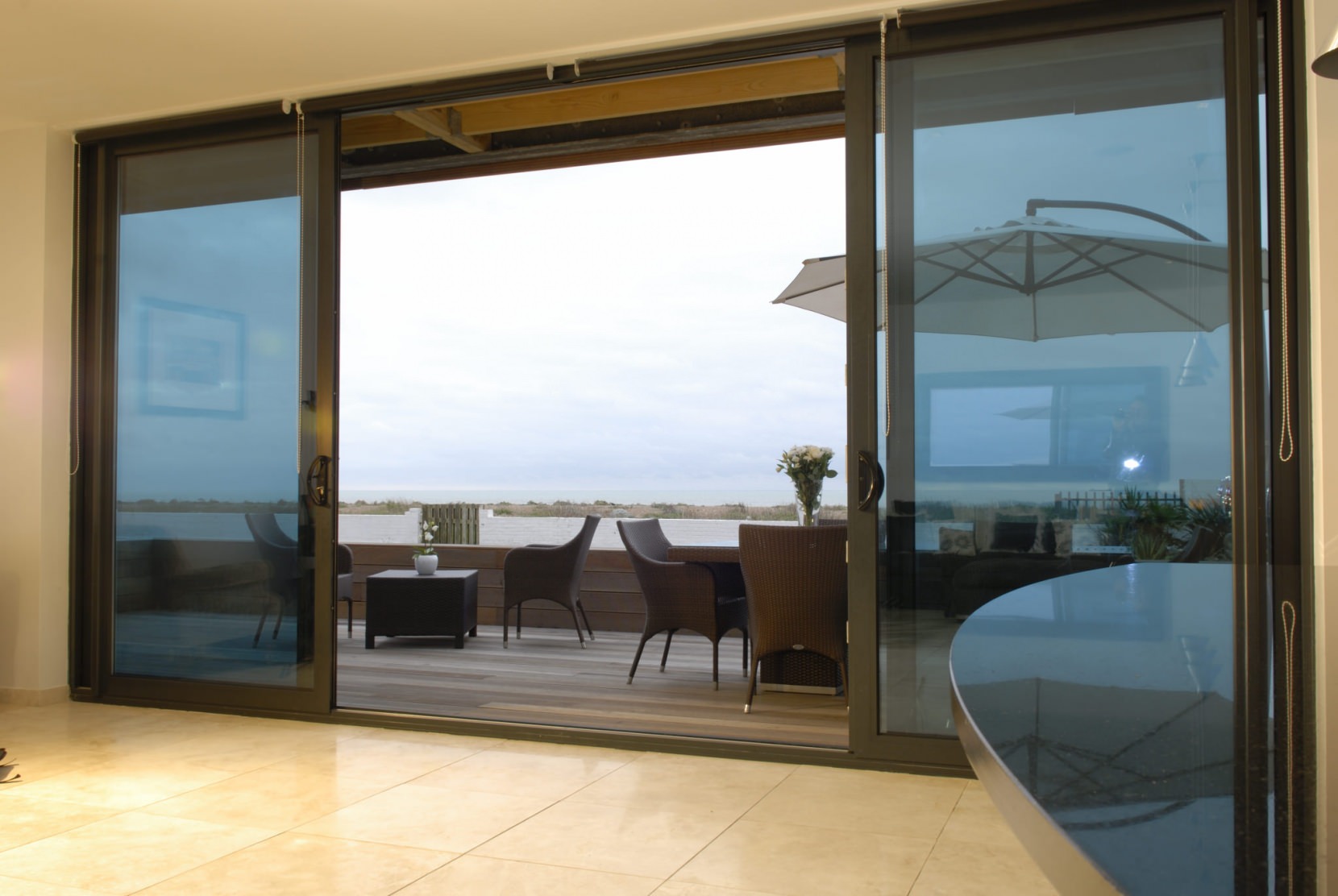 ---
Keep Your Energy Bills Low
Our aluminium doors have been crafted with thermal efficiency in mind, providing an extra layer of insulation to your St Albans property. The aluminium doors are fitted with double glazing as standard, helping to keep the heat inside while keeping the cold out. This means that your home can be more cost efficient and sustainable due to the need for less reliance on your central heating. This could help you save on your annual energy bills, as you will be utilising the heat retained from within the home. The innovatively designed aluminium profiles add an extra level of thermal efficiency, making your home more energy efficient, cost effective and sustainable.
Secure Your Home
We use aluminium to manufacture our aluminium doors because of its inherent strength and durability. Our aluminium doors are impact resistant as standard, providing extra protection for your home and family. To further improve security, we offer triple glazing with our aluminium doors, providing an extra layer of protection. We fit modern multipoint locking systems as standard, which secure the aluminium door at multiple positions. This prevents even the most determined intruder from gaining access into your St Albans home.
---
---
Visually Appealing Installation
We believe that customers should not have to make a choice between form and function when it comes to their aluminium doors. Our range of aluminium doors are designed to add a modern, stylish touch to any home, increasing the market value of the property. These sleek, minimalistic designs feature slim frames and large glazed panes, providing homes with a generous amount of natural light. The aluminium material used is flexible and can be crafted into a variety of shapes and styles, whilst remaining robust and able to handle large glass panels without compromising security or thermal efficiency. Thanks to their thin frames, these aluminium doors can make any home in St Albans feel cosy and spacious, creating a welcoming atmosphere.
Long Lasting Aluminium Doors
Aluminium doors are a great option to replace older timber frames when it comes to St Albans properties. With minimal maintenance, these aluminium doors can last for many years without their looks or performance becoming degraded. To keep these aluminium doors looking their best, it is recommended to wipe them down with a damp cloth every now and then. Aluminium doors offer the advantage of having the colour of the frame being permanently imbued into the metal, meaning they will not need to be replaced or repainted even when exposed to difficult weather conditions. This makes them a great long-lasting investment for any property.
---
---
Aluminium Door Prices St Albans
If you believe our aluminium doors would be the perfect addition for your St Albans house, you can begin the installation process by determining a price. You can do this by utilising our free costing tool which you can use on any device. This online tool allows you to input your desired dimensions and preferences in order to generate a bespoke quote with no obligation to purchase. If you require advice or have any questions, don't hesitate to contact our team. They are more than willing to answer your queries and give impartial advice. Our friendly team is also happy to answer your questions over the phone – please call us on 01279 30 40 30.