Market-Leading Profile
We craft our aluminium flush casement windows with the market-leading Smart Alitherm 800 profile. Manufactured from the finest aluminium polyamide materials, this window fits in perfectly with all Hertfordshire and Essex properties. Through using quality materials, your home will be enhanced through all manner of benefits. Thermal efficiency, security and low maintenance are just some of the benefits these windows can bring to your property.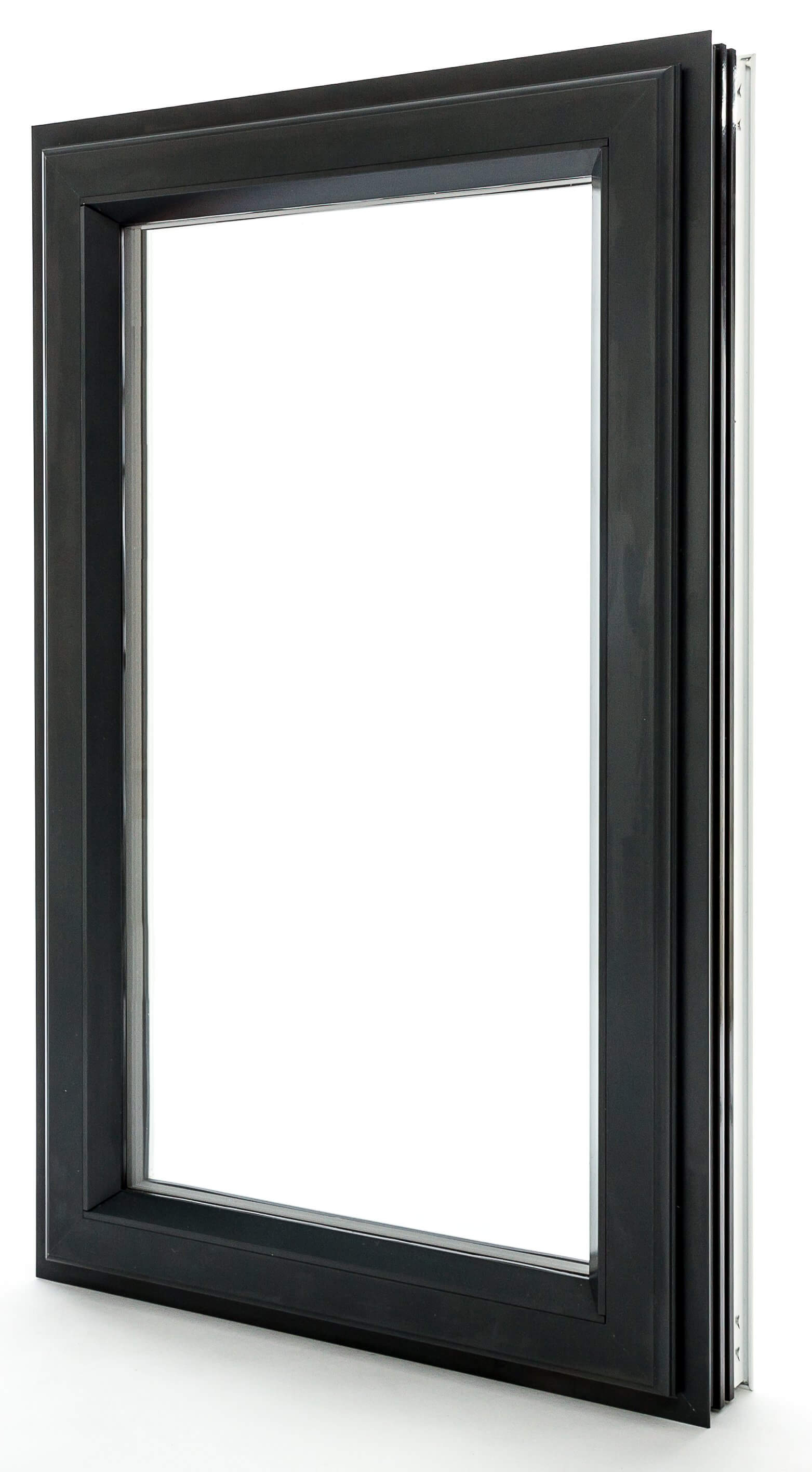 Suitable for Any Home
Our aluminium flush casement windows will fit in with any Hertfordshire or Essex home. The window profile can be customised in several ways to match your exact aesthetic requirements. Our customers can style their new aluminium flush casement windows to reflect their tastes, with metallic and dual colours or textured/anodised finishes available.
Thermal Efficiency
Aluminium Flush Casement Windows are incredibly thermally efficient. We have manufactured these windows to reduce your energy consumption. The polyamide thermal break technology within the Alitherm 800 profile is a major selling point. This window reduces the amount of heat that escapes from the property and is so high in quality that it has been awarded the BFRC Window 'A' rating. The aluminium flush casement window has U-values lower than 1.5w/m2k when properly utilised. Through your property being heated naturally, you'll start to rely on your central heating less, saving you money on energy bills and reducing your carbon footprint.
Highly Secure
Security is extremely important when it comes to purchasing new windows and doors, which is why we offer our Essex and Hertfordshire customers the Alitherm 800 profile. This product combines a sturdy profile with complex locking mechanisms to provide optimum security in your home for many years. The aluminium flush casement window has been tested to PAS 24:2012 standards, so your home will be secure from any uninvited visitors. The double glazing within the window itself provides an extra layer of security to your home, so you can sleep peacefully knowing that you and your family will be safe.
Stylish Visuals
The sleek framing of our aluminium flush casement windows makes them so desirable. The sash sits flush within the frame to deliver a stylish finish, without making the window look chunky, giving your home an enhanced visual appeal. All our casement window frames are available in a broad array of different configurations for your home, so you can build an aluminium window tailored to your tastes. The slim frames that we use from Smart allow more of the surface of the window to contain high-grade double glazing, improving the overall aesthetic of your home and making it brighter and more-welcoming on the inside.
Low-Maintenance
A bonus of using the Alitherm 800 profile in our aluminium flush casement windows is how incredibly adept it is at maintaining not only its structural integrity but it's high-quality. This window is weather-proofed to give your Essex and Hertfordshire home decades of service. All they will require is the occasional wipe down with a damp cloth to keep their 'good as new' look.
Weatherproof
The damaging environmental effects that come as part of the ageing process of your windows are a thing of the past with our aluminium flush casement windows. With Class E 1050Pa water resistance and Class A5 2000Pa wind resistance, your Essex or Hertfordshire home won't be compromised by the harsh British weather, maintaining structural integrity and a stylish design for many years.
Quality Guaranteed
As a Consumer Protection Association approved craftsman and member, we are accredited for delivering exceptional double glazing products to our customers. We hold full Public Liability insurance and offer both deposit and guarantee insurance to ensure that whatever the future will bring, your investment will be protected. All our work is guaranteed for up to 10 years.
Aluminium Flush Casement Window Prices Essex
If you've been inspired to get an Aluminium Flush Casement Window installed at your home or business, or you want to discuss another product, then get in contact today. Our team can be reached at 01279 304 030 or you can fill out our online contact form.
For those who already know what colour Aluminium Flush Casement Window they want for their home, then why not fill out our online quoting engine. This will give you a bespoke estimate of how much your product will cost with no obligation to book.
Or why not book a visit to our local showroom. Call us today to book your visit.