uPVC Bi-Fold Doors In Essex & Hertfordshire
Our stunning uPVC Bi-fold doors in Harlow, Essex will be a beautiful addition to your home. Our bi-folding doors feature revolutionary design and engineering.
There really is no other uPVC door system on the market which can match its stunning style and function. Available to customers in Harlow, Essex, Colchester, Bishop's Stortford, Chelmsford, Southend-On-Sea, Brentwood, Basildon, Epping, Braintree and surrounding areas, our uPVC sliding doors make a beautiful addition to all kinds of property types.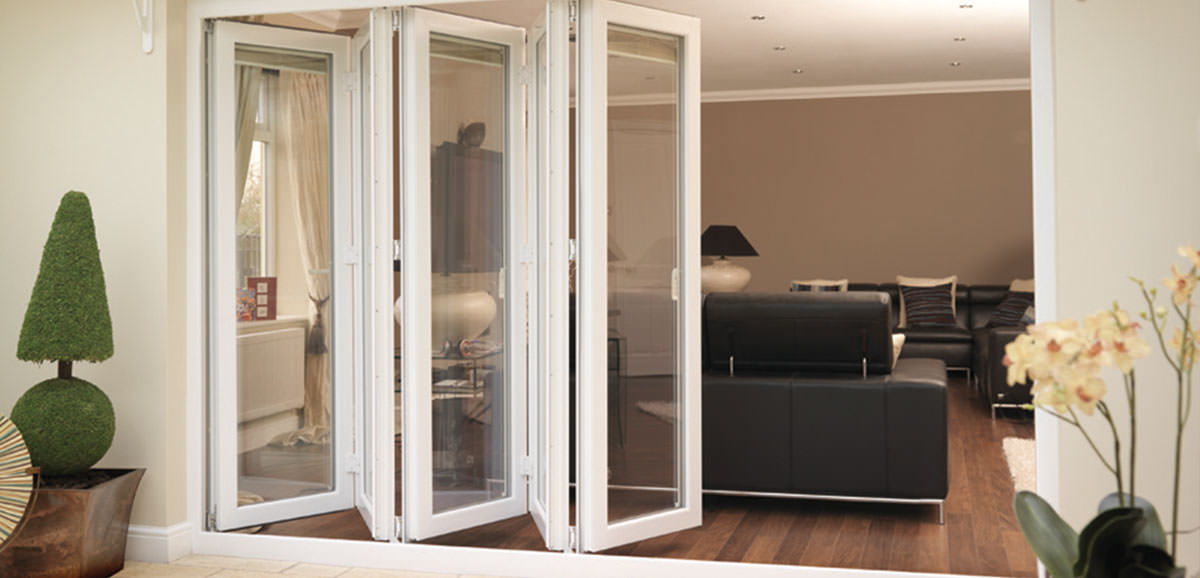 All our bi-fold doors come with the quality and assurances you would expect from a quality designed product. The strength, durability and security of our products means you will enjoy low maintenance reliable performance over a lifetime of use.
Transform Your Home
Our uPVC bi-folding doors will transform any home. With an array of different options and finishes our beautifully designed doors are perfect for living rooms, bedrooms, kitchens and conservatories. A bi-fold door adds that touch of elegance and finesse to any external aspect of your home.
Bring The Outside In
Once opened the stunning effect of bringing the outside into your home is revealed. These doors create a seamless entrance to the outside, folding back to inches of opening. Perfect for summer BBQs, family gatherings and for simple passing items in and out of your property, bi-folding doors give you exceptional functionality with style.
Features & Options
Our doors can be configured to open in, open out, stack from the left or the right, open in the centre, end or in between
Our doors are available with standard threshold with an up stand of 31mm or a low threshold version with ramps at only 15mm
High security hook bolt locks and one piece keeps on main opening sashes, and shootbolt locking on floating mullions
Highly engineered and robust stainless steel rollers to give a smooth and easy operation
Polyamide thermal barrier to reduce heat loss and improve thermal performance
High quality EDPM rubber gaskets and weather brushes to aid weather proofing 28mm double glazed units, available with integral blinds giving a U'value of 1.8 W/m2K
36mm triple glazed units are available, giving an overall frame U'value of 1.4 W/m2K
Upgrades to self-cleaning or other specialist units are available
Magnetic door clips are available to secure open door sashes
Head vents are available for background ventilation, although these must be fitted into frame extensions
Handles are available in white, chrome and black, door hinges are only available in white or black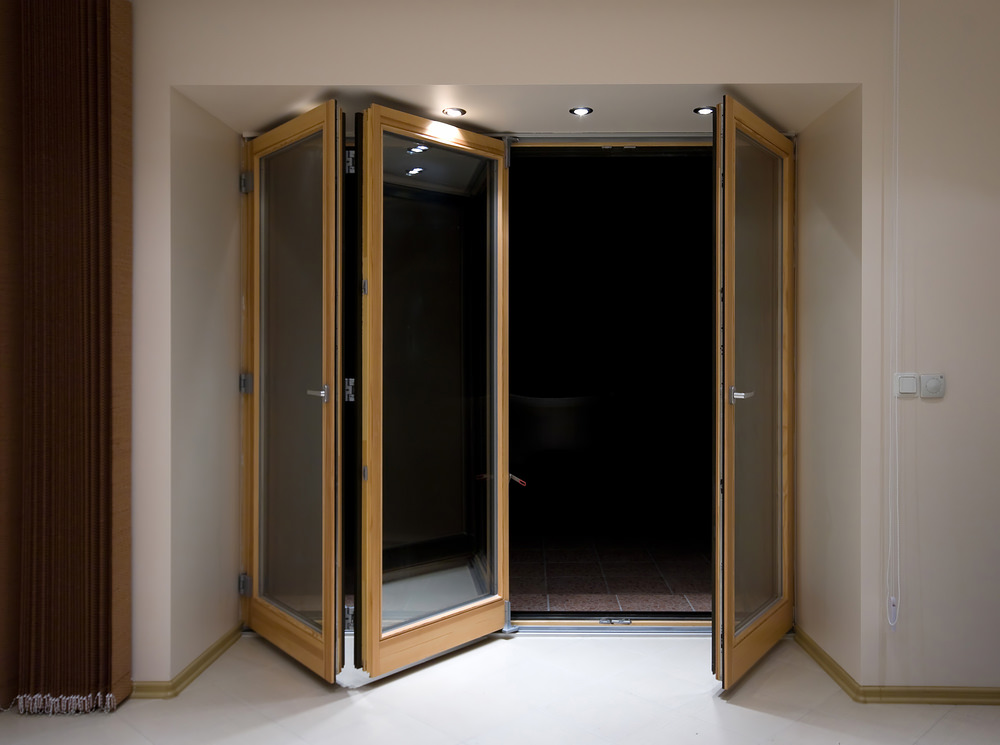 Colour Choices
All our aluminium products are available in a wide range of colours, from the standard KL range and RAL colours through to the exclusive Sensation range of colours.
Lead times vary depending on which colour option you select
KL colours are on the shortest lead times
All aluminium products are available in dual colours, i.e. different colours inside and out
We also do a range of imitation wood finishes
The aluminium finish is guaranteed for a maximum of 25 years against peeling, powdering, blistering, corrosion, fading and loss of sheen. Assuming that the material is cleaned and maintained in accordance with our guidelines. Back to back warranties apply to all other materials.
Our KL Colour Range
We offer a standard range of colours that are available on the shortest lead times. Please be aware that these colours come in different surface finishes as indicated below. Please note that these colours are only intended as a guide and you should request a KL colour chart for a more accurate image.