Premium Conservatory Roofs
Our conservatory roofs are the perfect solution for replacing a roof that is currently old, tired and inefficient. They also ensure that any newly installed conservatories are completed with a market-leading design to ensure unbeatable standards of performance and design.
We offer the unrivalled Ultraroof system from Ultraframe, which has been specially designed to deliver more to homeowners. This high performance roof features a quickly installed design that allows you to enjoy exceptional home improvements sooner.
Our stunning convervatory roofs are available to customers in Harlow, Essex, Colchester, Bishop's Stortford, Chelmsford, Southend-On-Sea, Brentwood, Basildon, Epping, Braintree and surrounding areas.
Beautiful Aesthetic
Our conservatory roofs capture a charming, classic tiled aesthetic that loyally echoes the appearance of classic conservatory roofs. This roof design promises to seamlessly complement your home, bringing an aesthetic that has been loved for generations.
To combine both function and form, all materials used in our conservatory roof design have been used to comply with modern standards. The classic appearance that these roofs offer is not accompanied with out of date or obsolete building materials or techniques.
---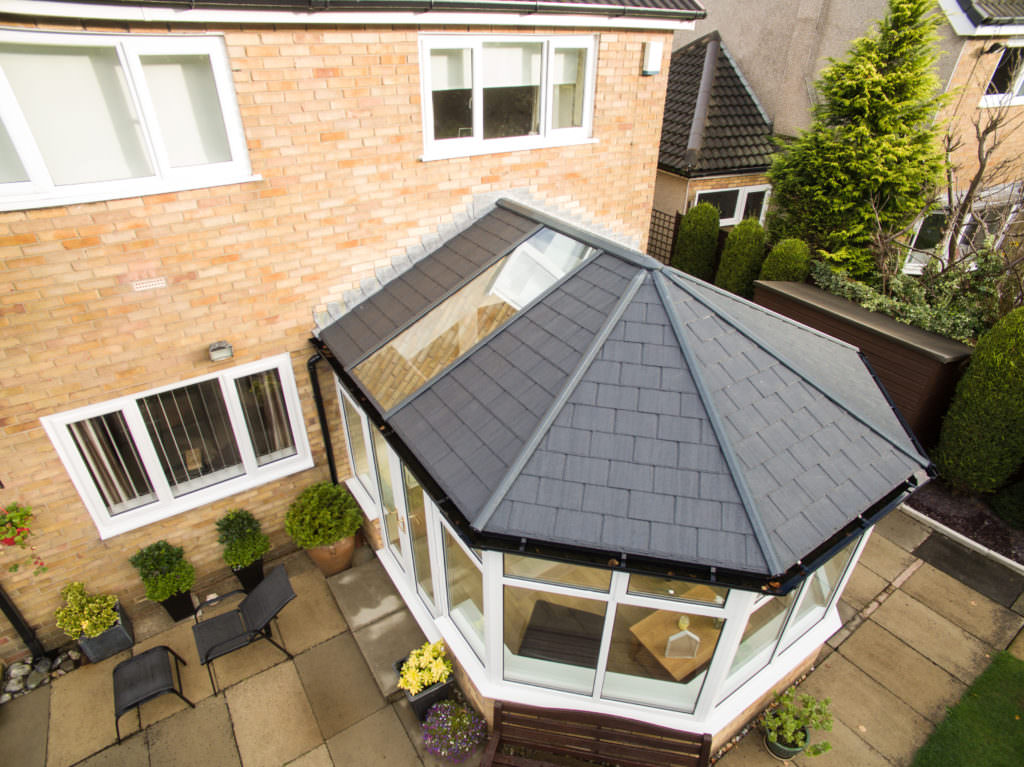 ---
Thermally Efficient
Surpassing other roofs in the current market, our conservatory roofs feature an advanced design that effectively traps in pockets of warm air. This allows you to enjoy a warmer conservatory that can be comfortably used throughout the year.
This design also features effective thermal regulation, bypassing the 'greenhouse effect' that has been a problem with previous conservatory roofs. This ensures that your conservatory does not become too hot during the summer months.
Versatile Installation
We can efficiently install our conservatory roofs to a wide range of conservatory styles and property types. This means that you'll be able to easily enjoy all the benefits that a market-leading design can bring to your home.
This also means that we can effectively complement modern and traditional homes. Our solid roofs offer a timeless aesthetic that can benefit all properties, from heritage to new builds. We strive to make things as easy as possible for you.
---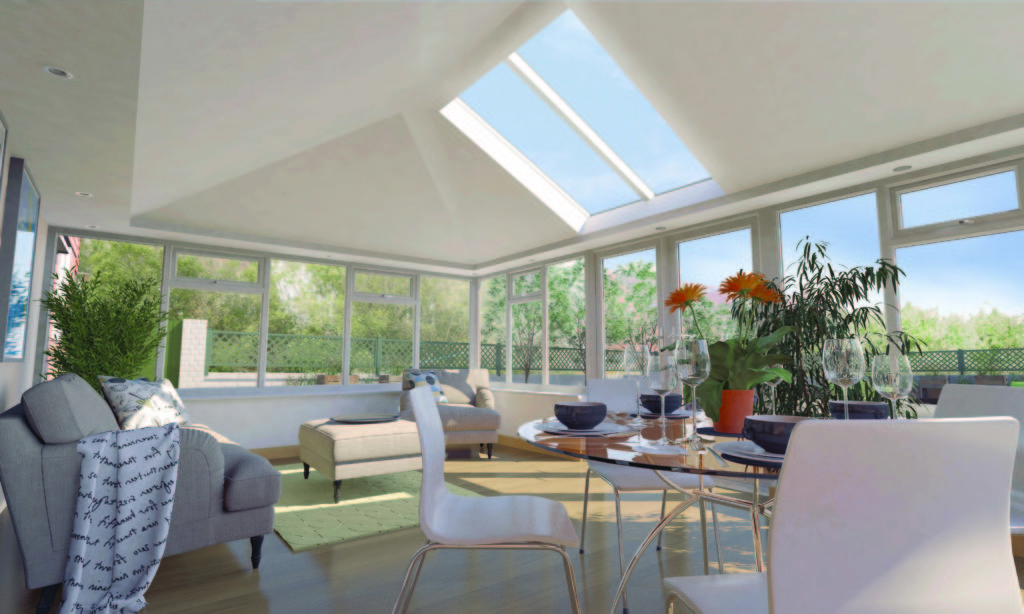 ---
Bespoke Features
We can tailor your conservatory roof to match you, this includes a range of tile colours. Choose from 'Carbon Grey', 'Harvest Brown' and 'Terra Brick' to perfectly complement your home. You can also choose from a range of external fascia boards, available in 'White', 'Black', 'Rosewood' and 'Oak'.
We also offer a comprehensive range of interior design options for your new conservatory roof. This includes inserting spotlights or speakers into the internal pelmet. We can also install down lights, mood lighting, Velux windows and a wide range of other home enhancing features for you to choose form.
Expert Installation
Our team of experience workmen have accrued a wealth of experience over the years, allowing them to offer to a standard of conservatory roof installation that is completely unsurpassed. We'll ensure your new roof is installed in a quick and efficient way.
We always operate to a professional, courteous and respectable standard. We are proud to offer a standard of customer service that is sure to satisfy. Not only do our team offer a stress-free service, they also offer a fit that guarantees your roof performs the way that it should.
---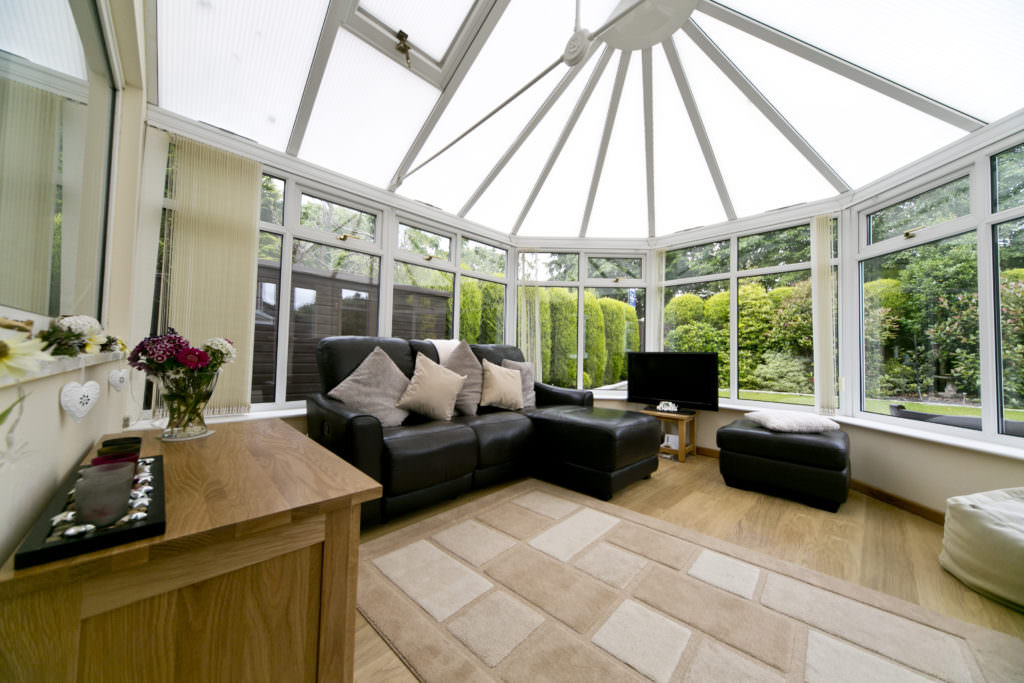 ---
Weatherproof
These roofs feature high performance weather seals to ensure your conservatory does not suffer from draughts or water ingress. Not only will this help your home achieve exceptional standards of thermal efficiency, it also means your roof won't suffer from weather damage.
Our conservatory roofs have been specially designed to hold steadfast against any adverse British weather. Featuring a design that has been built in full compliance with current Building Regulations, there's no reason to settle for less.
Highly Durable
Our conservatory roofs comprise of a high performance, low maintenance materials that offer an exceptional life span. Never rotting, warping or discolouring over time, our conservatory roofs promise to offer quality across the board.
This allows them to be a worthwhile addition to any home, proving to be an investment that continues to perform over an extended period of time. You won't have to settle for an inferior product with A&A Windows.
---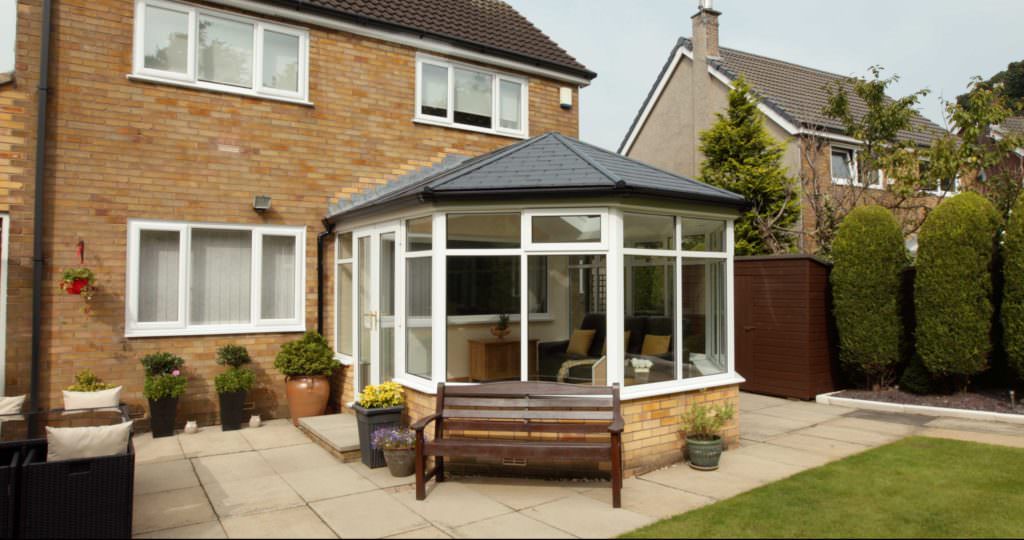 ---
Ultraroof All Tile
We also install the Ultraroof All Tile Tiled Roof Extension, an innovative roofing system that can extend your living space and give you a room you can use all year. Similar to Ultraroof, it creates a stunning, spacious vaulted ceiling on the inside with the freedom to match the existing roof finish on the outside with real tiles or slates. This type of roof is better than a traditional build roof and faster to install.
Using the best of British design and engineering, this product will complement your home perfectly, and provide a superior insulating performance to that of a traditionally built roof. The Ultraroof All Tile provides the homeowner with flexibility and can be supported by stone or brick piers, super insulated columns or aluminium posts.
Conservatory Roofs Prices
For competitive conservatory roof prices in Harlow and Essex, contact us via our online contact form to speak to a member of our team. We'll be on hand to professionally answer any questions about our conservatory roofs, other products or prices.