Orangeries In Essex & Hertfordshire
Our range of Orangery Extensions from Ultraframe are simply beautiful, creating a wonderful look and feel which will enhance all properties, both old and new. Add one of our stunning Orangeries to your home to immediately benefit from the extra room, light and space you've always wanted.
Our Orangeries combine the looks of a conventional extension with a conservatory style roof for a wonderful light and airy space to enjoy all year round, and are available to customers in Harlow, Essex, Colchester, Bishop's Stortford, Chelmsford, Southend-On-Sea, Brentwood, Basildon, Epping, Braintree and surrounding areas.

The Ultimate Extension
Our luxury Orangeries are available with a choice of stunning windows, doors, a low perimeter wall or elegant full height glazing – the choice is entirely yours.
Orangery Design Options
We offer a colour palette of classic white, landmark green, pure cream, and urban grey to complement or contrast with your existing colour scheme.
Choose from a simple elegant cladding infill or select the fluted infill for additional embellishment and more refined finish.
Columns can be full height or sit on a low wall. They'll be a striking feature of your front corners but could also be situated at the rear corners, against the wall of your home or even in between frames on each side of door openings.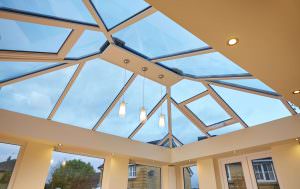 Thermally Efficient Space
Our range of Orangery Extensions feature stylish, Super-Insulated Columns, an Insulated Pelmet and Central Lighting Panel, which together address the three main heat loss areas, transforming a conservatory into a thermally efficient Orangery extension.
This means your room will be cooler in the summer and warmer in the winter, reducing your heating bills by up to 30% when compared to a standard conservatory.
Super-Insulated Columns
We can install your conservatory with Super-Insulated Columns (formerly known as Loggia Columns) which add a touch of style and elegance to your conservatory, orangery or house extension. Inspired by the Italian Renaissance, these columns provide more than just decorative value, and are highly thermally efficient. One of these columns is five times more thermally efficient than a brick pier of equivalent size. The standard of quality matches modern demands, and can be installed to suit a wide range of property styles.

Insulated Pelmet
The Insulated Pelmet System (formally known as Livinroom) can be installed in an orangery, conservatory or extension. Whatever shape your project, you can create an interior as stunning as the outside. When installed as part of a conservatory roof, the ceiling pelmet sits internally around the perimeter of the room giving the illusion of a flat roof with a lantern roof on top. The plastered finish provides the perfect place to install spotlights and speakers, and the pelmet will keep your room warm with its fully insulated cavity.
Central Lighting Panel
Central Lighting Panel offers a range of lighting designs for your extension. This coupled with the added option of downlighting, will make your Orangery more inviting and welcoming in the evenings.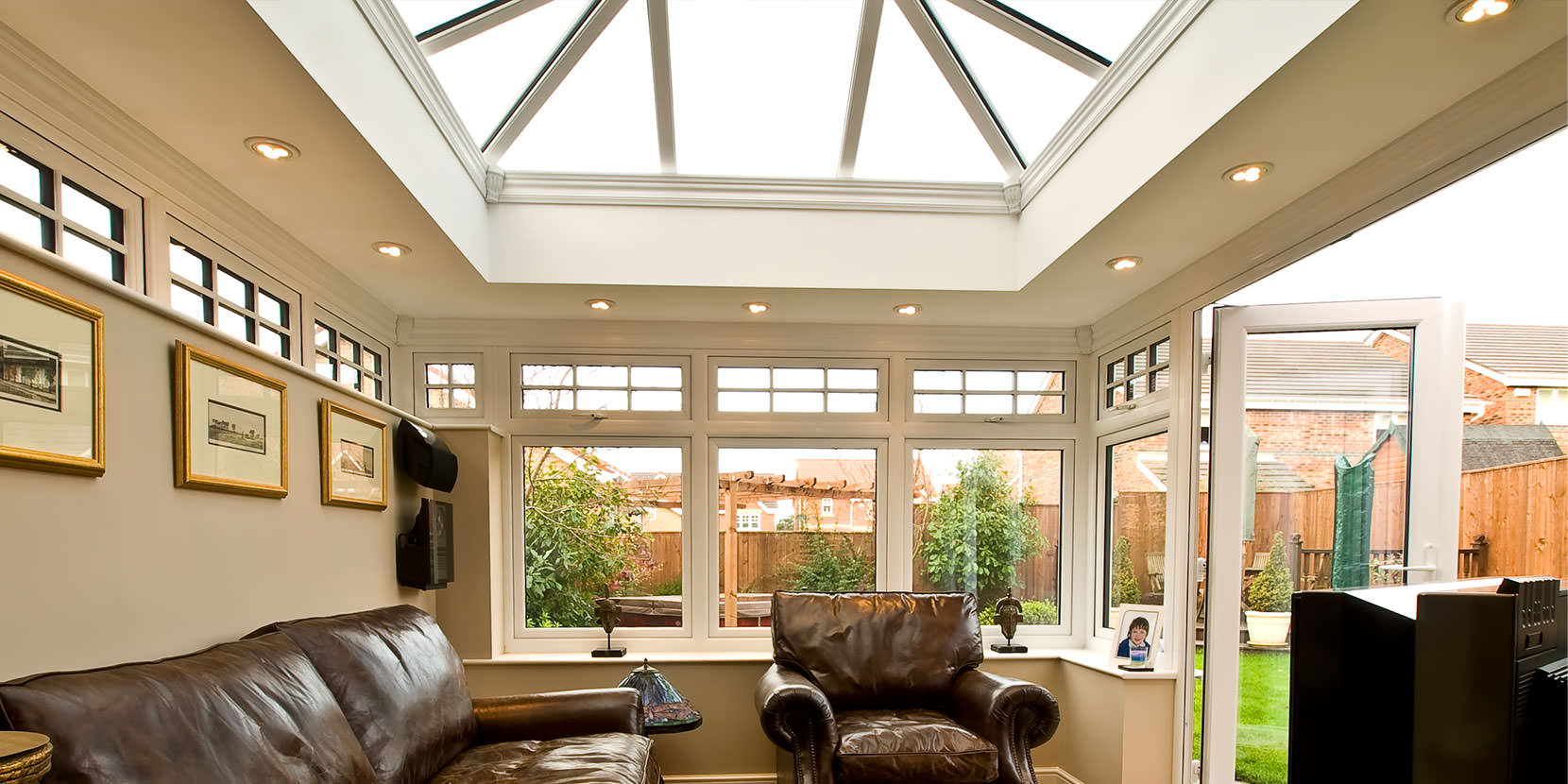 A Great Investment
Our Orangeries make a great investment for your home, giving you a versatile space to use throughout the year. Whether you use your Orangery as a family space or simply a room to entertain friends and family, it will add great value to your lifestyle and home.
Contact Us
Contact us today for a free, no obligation Orangery quote for your home. You can contact us using our speedy online enquiry form.