Loggia Orangeries
Add more style to your lifestyle and home with our stunning Loggia Orangeries. The Loggia and Loggia Ultimate present an impressive exterior, with a magnificent high vaulted plastered ceiling.
We offer our beautiful Loggia orangeries to customers in Harlow, Essex, Colchester, Bishop's Stortford, Chelmsford, Southend-On-Sea, Brentwood, Basildon, Epping, Braintree and surrounding areas.
It doesn't matter whether you're looking for a minimalist look or want the extravagant 'wow' factor, our Loggia designs give you every opportunity to create a beautiful space to suit your preferences as well as budget.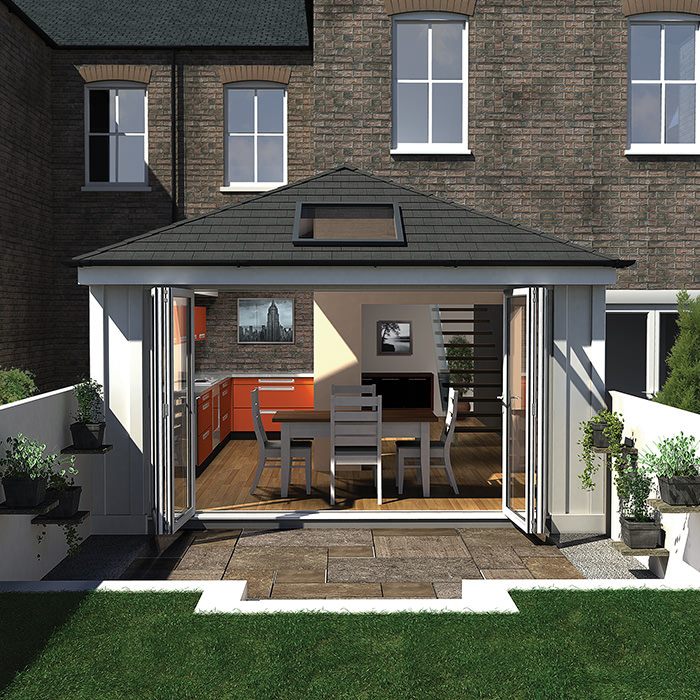 Superior Performance
Our Loggia Orangeries are able to deliver the look and feel of a classic Orangery, along with a superior thermal performance. The Loggia Orangery replaces masonry piers with super insulated Loggia columns which are five times more thermally efficient than brick.
Impressive Roof
The Loggia Ultimate features the realROOF also by Ultraframe which has a magnificent plastered ceiling on the inside, giving a great sense of height and space. This roof can feature tiles or slates to match those of your home and the Orangery itself allows you to integrate huge sliding doors, bi-folding doors or whole elevations of glazing.
You have complete control over the design and layout of your new Orangery and can create as much light as you desire.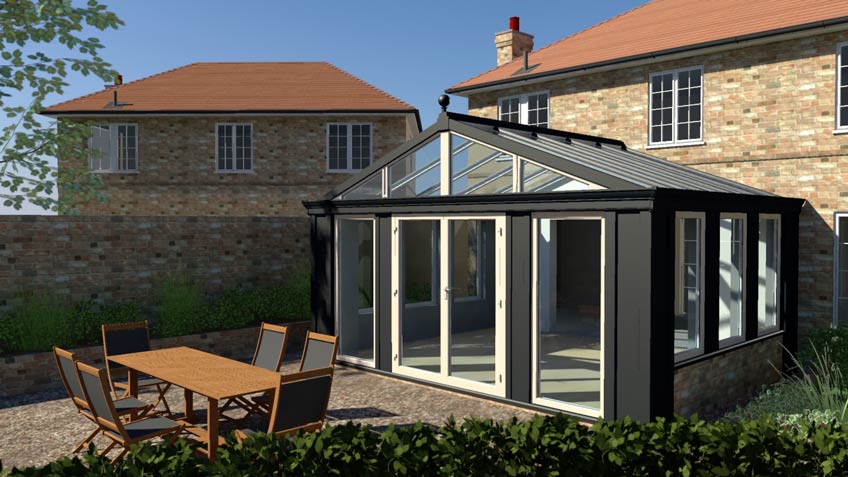 Unrivalled Choice
We offer a comprehensive range of design options, giving you the ability to stamp your personal touch to the design. All our Loggia Orangeries are professionally installed and finished to exceptionally high standards – it's the A&A Windows way.
Columns can either be fully height or sit on a low wall. These columns are a striking feature of the Loggia and Loggia Ultimate and can be situated at the rear corners as well as the front corners, the choice is entirely yours.
We offer a beautiful range of colours and finishes from the distinctive Loggia colour palette which includes: White, Pure Cream, Urban Grey and Landmark Green.
You can choose from a number of wall and glazing options – whether you opt for French doors, bi-folding doors or hull height glazing, our Orangeries give you great flexibility when it comes to design.
We also offer the addition of a cornice which is a stunning option that can add individual style to your new Loggia Orangery. It features elaborate detailing and adds height, presence, finesse and inherent warmth.
Our Loggia Orangeries can help lower your home's heating costs – especially during the colder seasons. Underfloor heating in a conservatory can be expensive but with Loggia's integrated electric panel, you can benefit from more than half of the heat you'll need in winter and won't be presented with a big heating bill afterwards!