Variety of Designs to Suit Your Property
A&A Windows prides itself on offering the highest quality uPVC Doors to customers across Harlow and Essex, providing designs that fit every type of property. We offer a door manufactured with the finest uPVC profile to provide you with long-lasting quality that's affordable and easy to maintain. We fit a range of different styles, such as uPVC residential doors, stable doors, French doors, Bi-Fold Doors, Patio Doors and the Residence 9 Doors.
High-Quality Profiles
By choosing a A&A Windows, you'll get superior quality as standard with our uPVC doors. You can expect superior quality when you choose our uPVC doors. We install a door that combines remarkable aesthetics with advanced uPVC to provide you with a stylish, energy efficient and secure door.
Each of our doors can be highly customised to fit your own requirements, providing you with the perfect fit. We install both chamfered and sculptured profiles.
The Harlow homeowner benefit from:
An extensive range of hardware and glass designs
A variety of colours
Low-Thresholds, making your home accessible to all
High security locks and hinges supplied as standard
---
---
uPVC Residential Doors
The uPVC Residential Door has been created with the changeable Essex weather in mind. By using modern uPVC and the latest engineering techniques, we can provide the perfect entrance to your property that will secure your home. Slender sightlines, steel reinforcing, high security hinges and moulded panel designs mean these doors are suitable for any Essex property. We offer this door in a range of different styles, with glazing options available.
---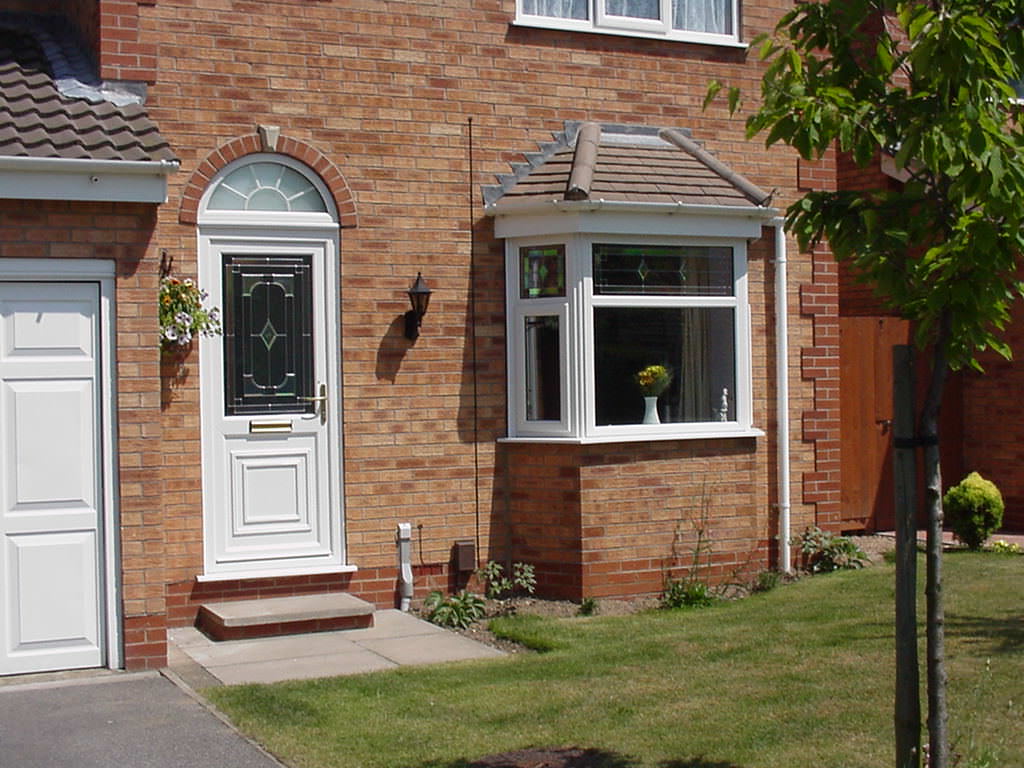 ---
View Our Brochure
uPVC Stable Doors
Our range of uPVC stable doors will add some character to your Harlow home, as well as versatility & security. These doors are a great addition to complement older properties. A charming alternative to the standard back door, you can enjoy increased ventilation without putting children or pets at risk.
The stable door is made with two independent opening sections that can be operated separately and together. It is fitted with a multi-point locking system and neat thumb cylinder to the lower half of the door. Available in a range of colours, you can get the perfect door for your Essex home.
---
---
uPVC French Doors
Add a taste of France to your Harlow home with a stylish uPVC door that offers the perfect aesthetic. Our French door provides the Essex homeowner with a seamless exit to their garden or conservatory and offers the use of both single and double opening. The internally beaded French door is created with the quality 80mm Deceuninck 2800 sculpted and 2500 chamfered profiles, perfectly complementing our uPVC Window range. This door boasts U-Values of 1.5 W/m2K and is accessible to all thanks to the low threshold.
You'll flood your Essex property with light thanks to the floor to ceiling glass panes, creating a light and airy atmosphere. The lighting capabilities of these uPVC doors make them perfect for dark spaces within your property. Like all our uPVC Doors, our French doors are manufactured with high security locks to protect your home and loved ones. The four-point locking mechanism offers superior security and the toughened glass adds extra protection.
---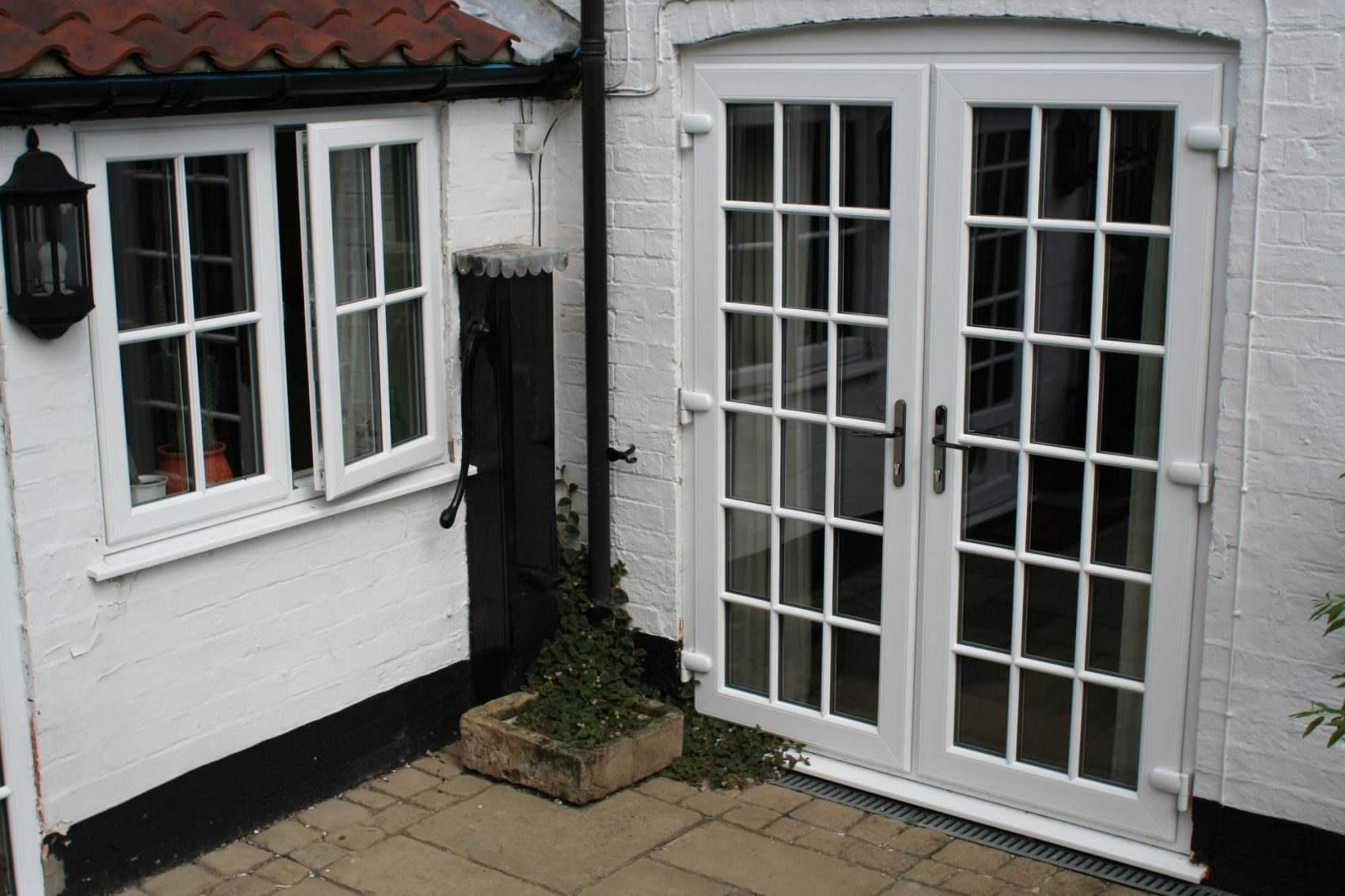 ---
uPVC Bi-Fold Doors
A uPVC Bi-Fold Door provides the Harlow homeowner with style and function. You can open up whole walls within seconds through these doors, transforming your property. With an array of different finishes and options, these doors are perfect for kitchens, conservatories and more to add a touch of elegance and finesse. The configuration of these doors can be customised to open in, open out, stack from the right or the left, open in the centre, end or in-between. Robust stainless steel rollers offer a smooth and easy performance, offering you a long-lasting door.
Thanks to high quality EDPM rubber gaskets and weather brushes, our Bifold Doors can achieve U-values of up to 1.4 W/m2K. The polyamide thermal barrier helps to reduce heat loss and improve the thermal performance of your Essex home. Over time, you may save money on your central heating.
---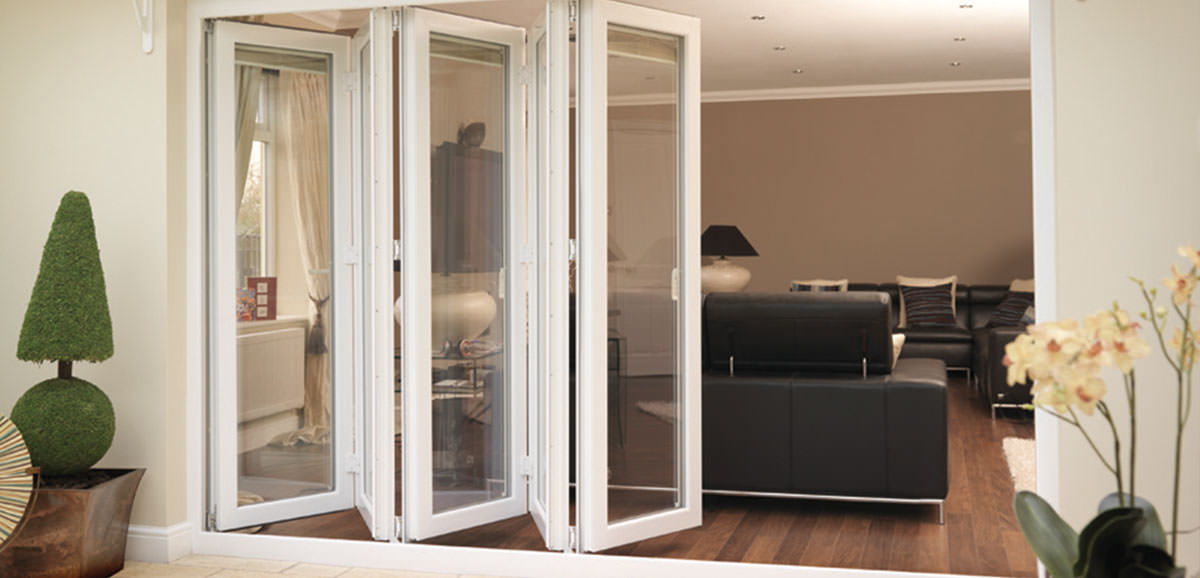 ---
uPVC Patio Doors
Enjoy a seamless exit to your Harlow garden through our sophisticated and practical uPVC Patio Doors. This door adds a wonderful new depth and dimension to your property, with the expansive glass area flooding your home with natural light. The stunning glazing area and robust system offer the perfect combination of design and security. These doors operate on a sliding rail, meaning no swinging hinges get in the way.
Adjustable tandem rollers allow for a super smooth glide. This means you can enjoy a wide, expansive opening, make access in and out of your property easier. Security is one of the most important factors with our uPVC doors, which is why we fit the patio door with a four-point locking mechanism for superior security. The anti-lifting blocks prevent the door leafs from being taken off the tracks.
---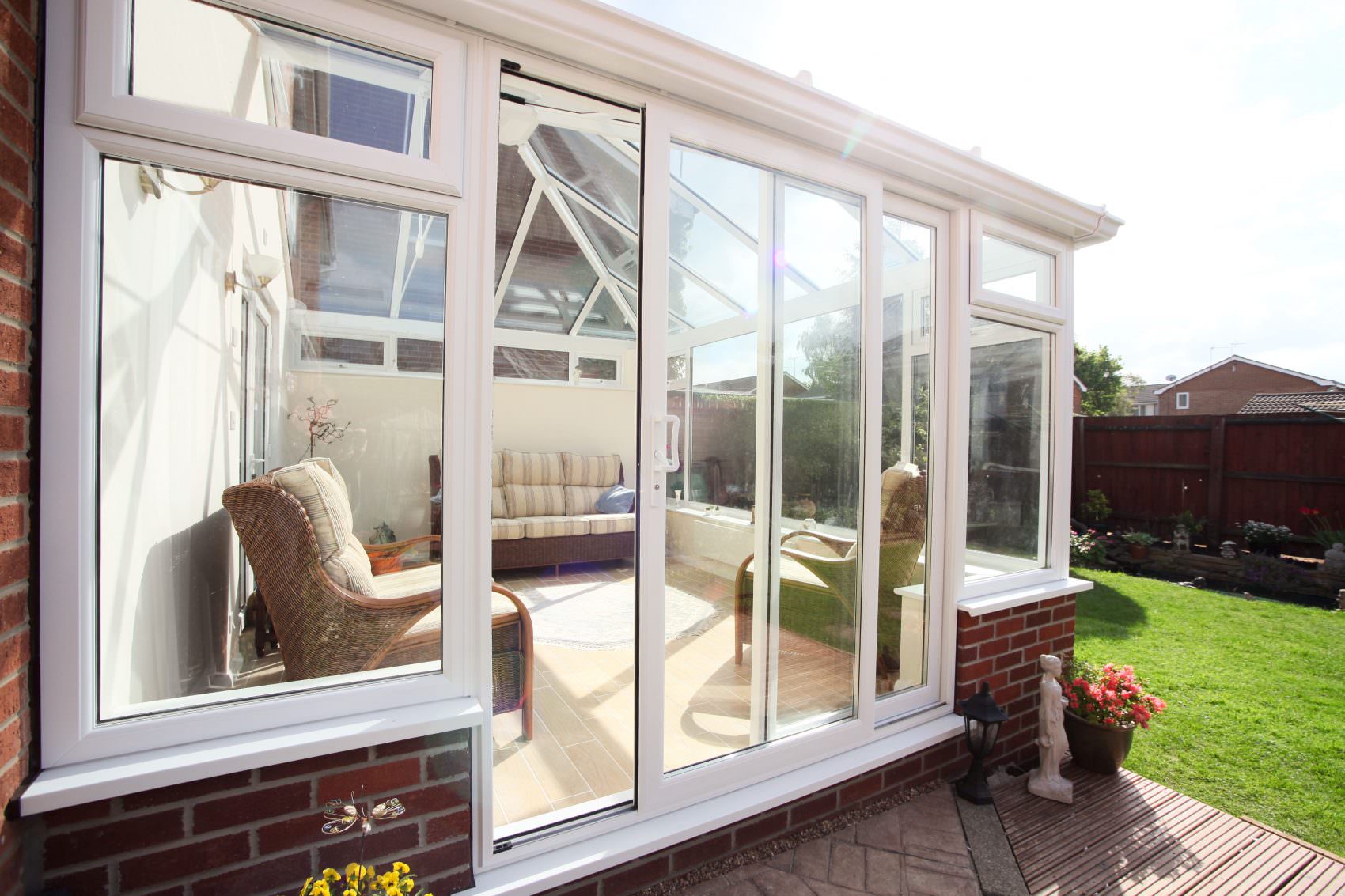 ---
Residence 9 Doors
The Residence 9 door collection is ideal if you're looking to replace an old timber or wooden door. This design sits flush within the frame and doesn't offer any high maintenance issues. Able to be incorporated into any room, this door combines stunning looks and attractive style choices with perfect soundproofing and thermal efficiency.
---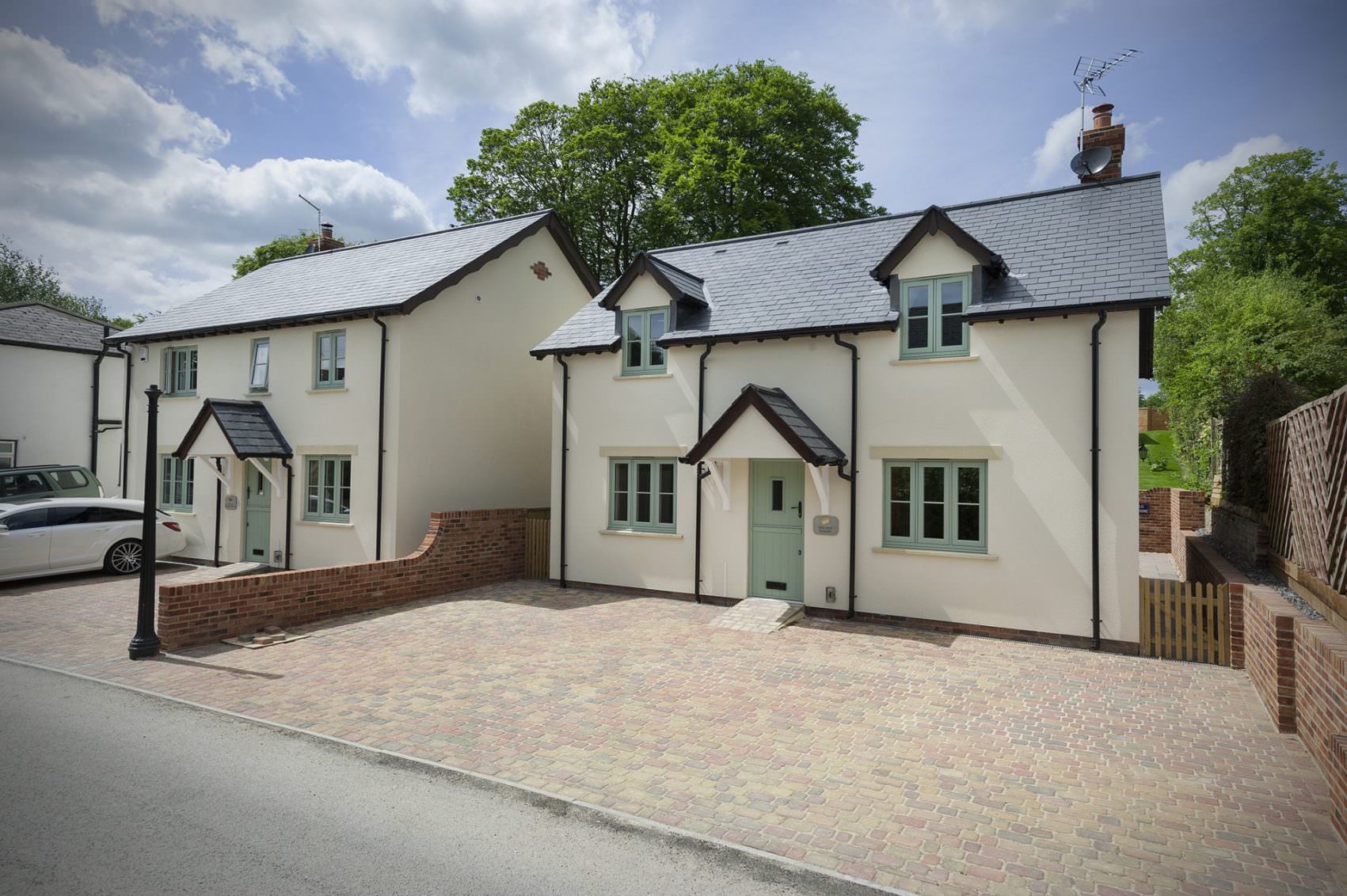 ---
Quality Guaranteed
As a Consumer Protection Association (CPA) approved craftsman and member, we are accredited for delivering exceptional double glazing products to our customers. We hold full Public Liability insurance and offer both deposit and guarantee insurance to ensure that whatever the future will bring, your investment will be protected. All our work is guaranteed for up to 10 years.
uPVC Door Prices Harlow
If you've been inspired to get a uPVC Door installed at your Essex home or business, or you want to discuss another product, then get in contact today. Our team can be reached at 01279 304 030 or you can fill out our online contact form.
For those who already know what colour uPVC Door they want for their home, then fill out our online quoting engine. This will give you a bespoke estimate of how much your product will cost with no obligation to book.
Or why not book a visit to our local showroom. Call us today to book your visit.