Introducing The LivinRoof
Have you outgrown your old and tired conservatory? Are you desperate for something new and usable?
If you're looking to extend your living space but are concerned about the protection a glass or polycarbonate roof will give you, then you can have the best of both materials with LivinRoof from Ultraframe.
Our replacement conservatory roofs are available to customers in Harlow, Essex, Colchester, Bishop's Stortford, Chelmsford, Southend-On-Sea, Brentwood, Basildon, Epping, Braintree and surrounding areas.
Solid & Glazed Roofing
The LivinRoof is the first roofing system of its kind to give you the flexibility of combining both solid and glazed roofing – seamlessly.
Extremely weatherproof, energy efficient and designed to complement your property, our LivinRoofs are a valued investment for your home.
They are the next revolution of conservatory roofs and have been created from a state-of-the-art system designed to help you extend your living space, enhance the thermal performance of your home and give you a room that you can use all year round.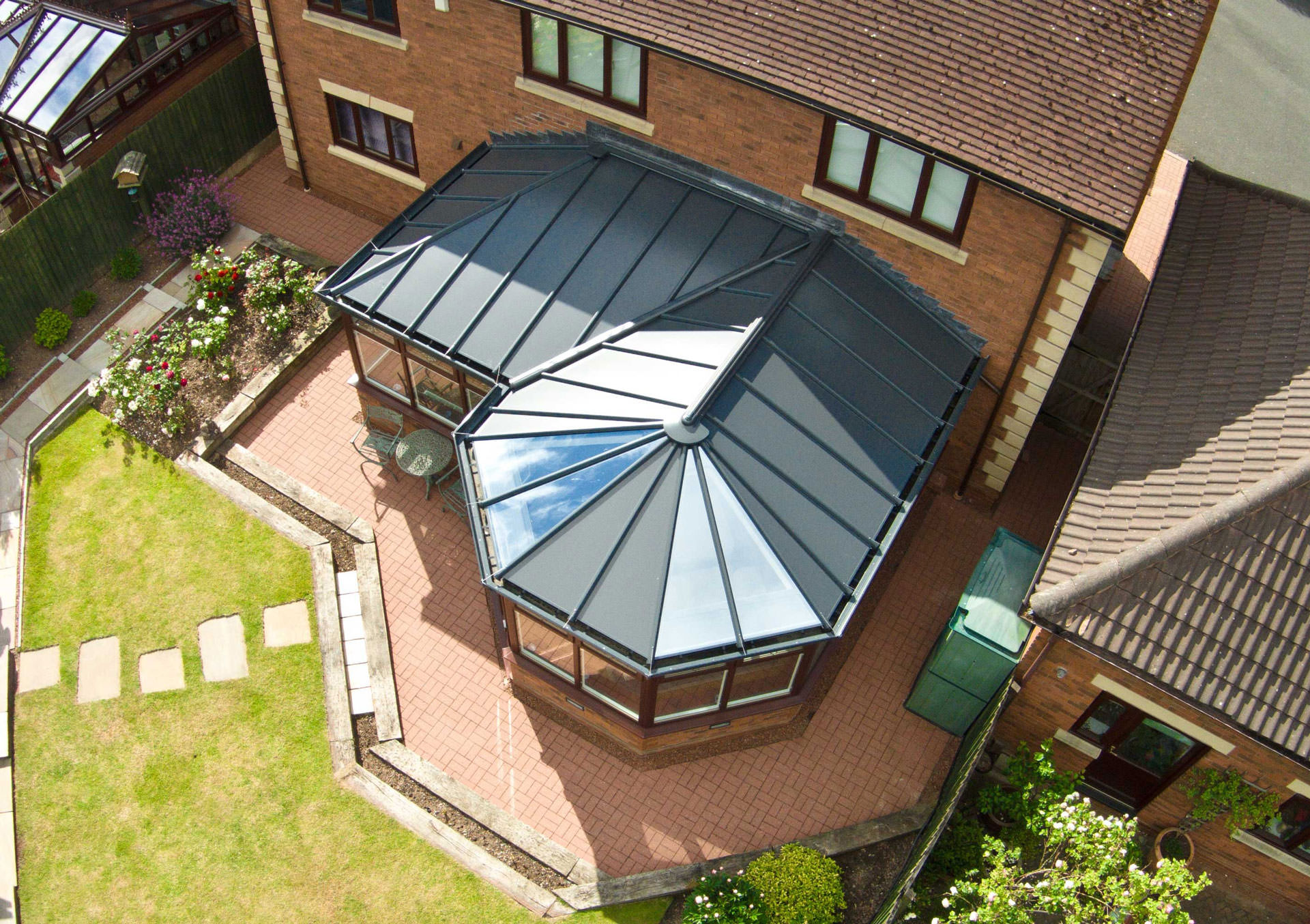 Versatile Roof Structure
The roof is constructed from composite external panels and a robust energy efficient slab insulation, making the LivinRoof a true market leader.
If you are after a naturally light, bright and warm atmosphere then the LivinRoof will give you this and more.
Modern, Insulated Space
This innovative roofing system gives you a warm and comfortable space to enjoy all year round.
Watch just how quick and efficient these roofing systems are to install.
You can benefit from having a solid LivinRoof along with the option of glass panels to allow natural light to enter from the roof. A winning combination.
Stylish & Energy Efficient Rooms
They have total design flexibility as well as the ability to create a stylish and thermally efficient room – like no other on the market.
Unrivalled Roof Design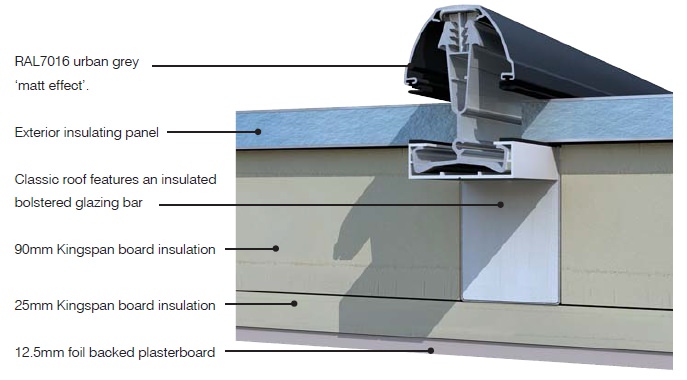 Glass panels can be inserted to replace any of the aluminium roofing panels, allowing you to create a beautiful contemporary design, something that is not easily achievable with other roofing systems.
The LivinRoof is a stunning feature, giving you a magnificent vaulted ceiling. It can incorporate the LivinRoom internal pelmet around the perimeter, giving you the option of extra lighting. The ridge of the LivinRoof also allows you to insert or hang lights.
If a vaulted ceiling isn't your preference then there is also an option of a suspended ceiling which gives you ceiling height as well as a cosy feel.
---
LivinRoof Installation Video
Watch how the revolutionary LivinRoof is installed in the video below and see how this market leading product can add value to your Essex & Hertfordshire home.