Our composite door range is a perfect way to welcome people to your Harlow & Essex home in style.
Solidor Composite Doors
We offer the Solidor composite door, one of the market's leading maker of composite doors. Our Solidor composite doors are the only composites in the UK to feature a solid hardwood core, and 10% thicker than the nearest competitor. The door also has a robust through colour thermoplastic skin which doesn't affect what colour you choose, so you don't have to choose security over style. This not only makes them more energy efficient but also more secure.
Solidor composite doors are manufactured to the highest standards, and hold the BSI Kitemark accreditation for quality management and the BSI EN1279 for insulating glass units. The doors security is enhanced thanks to the unique Avantis lock, which carries the industry's largest deadbolt. This lock is accredited by Secured by Design, giving your home security without compromising on the smooth operating system. This means that you and your family can sleep safely with the knowledge that the only people inside your home will be the ones you have invited.
Every composite door should match the colour and style of any home, and the Solidor is no different. Our customers can have the choice from various different style of doors, accessories such as handles, letter plates and doorknobs, glass styles, 18 frame combinations and 20 colours inside and out of the door. Why not make your home truly unique with one of our composite doors!
---
---
High Security
As well as being Kitemarked, our front doors provide excellent levels of security once installed within your Harlow home. This door is installed with the latest secure technology, with customers able to choose from a range of different locks. The Ultion lock is installed as standard, or the homeowner can choose from the Avantis Secured by Design lock, the AV2 Mech Lock and the AV3 Mech lock. Whichever you choose, you'll be bringing the security of your Essex home up to 21st-century standards. This allows the homeowner to sleep peacefully in the knowledge that the only people within their home will be those they have invited.
Lock positioning can also be customised when it comes to picking a new composite door. We install the standard slam shut auto lock, a multi-point locking system that features two self-locking hooks to provide additional security; the Heritage Slam Shut Lock which has the aesthetics of a traditional rim latch but incorporates the latest high security slam shut technology; or the Key Operated Multi-Point lock for customers who do not want handles.
---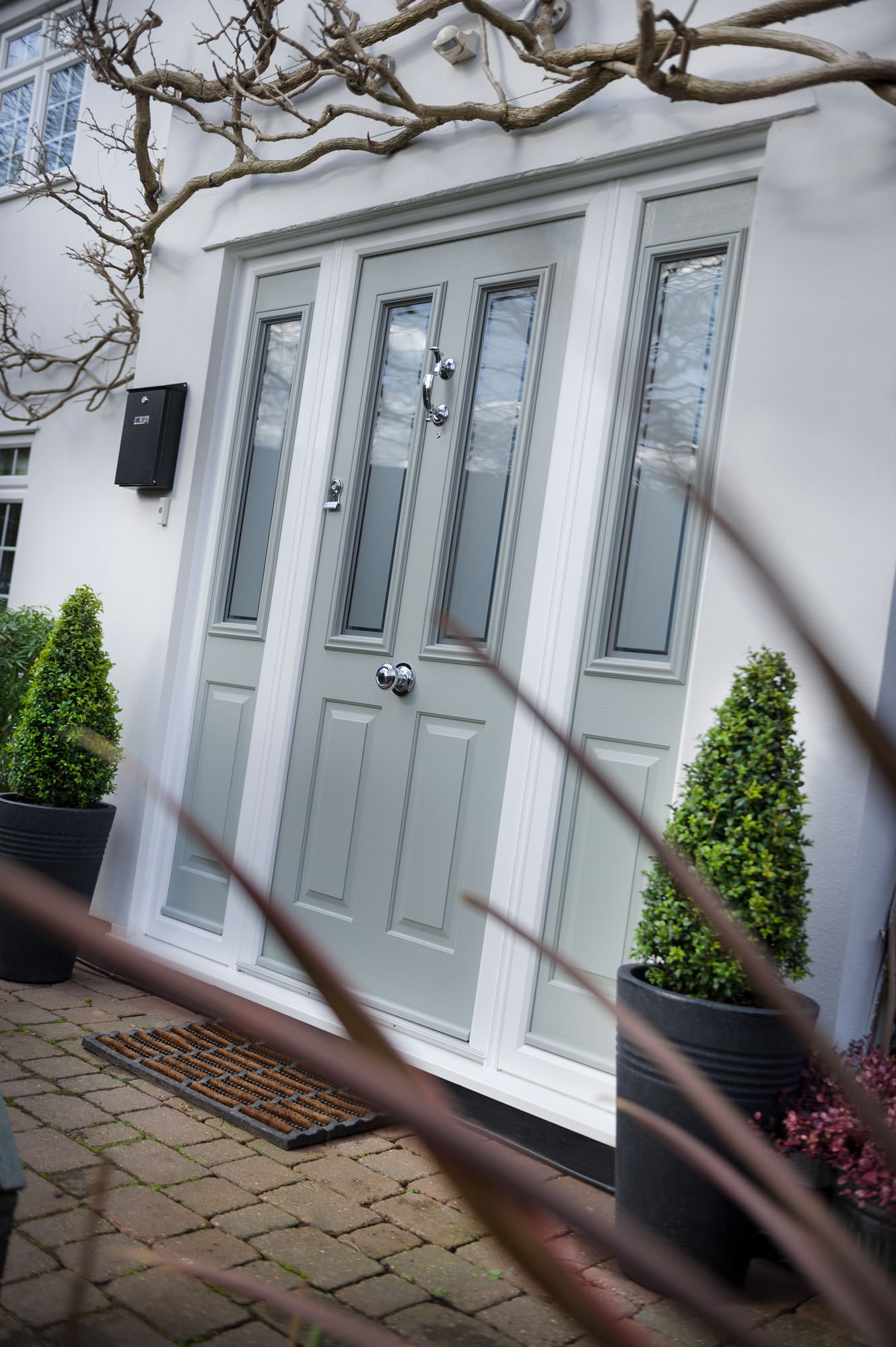 ---
Celebrating the Style of Your Essex Home
Our composite door design can be customised to fit the existing decor and colour schemes of your Harlow home. We offer this door in 23 colours inside and outside of the door, as well as 18 frame combinations. The Essex homeowner can also choose from door hardware such as letterboxes, handles and glazing. In doing so, we can offer a door that fits traditional, modern, heritage and contemporary properties.
---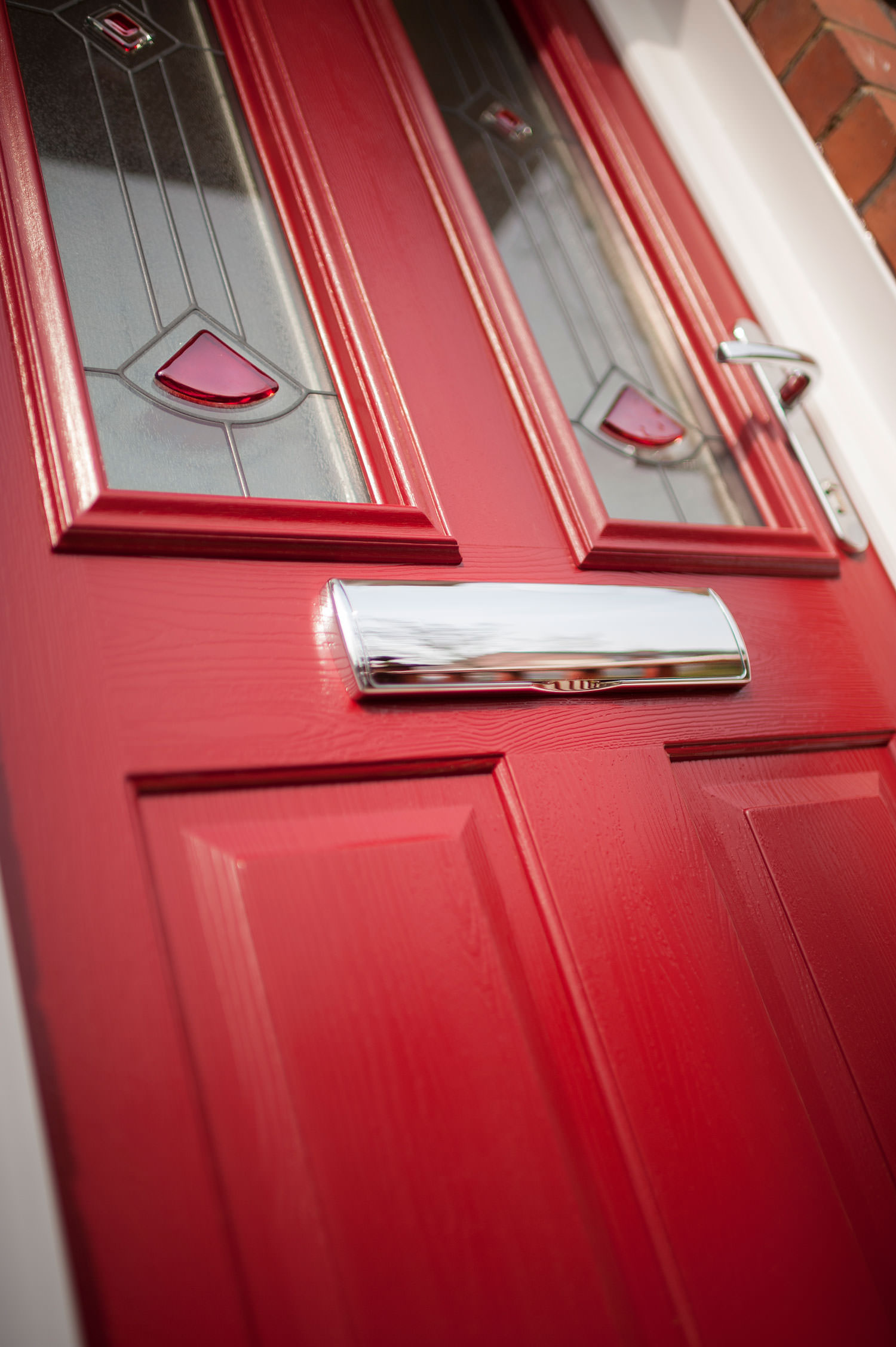 ---
Weather Resistant
By offering a door that is made from state-of-the-art manufacturing techniques, our composite door is incredibly robust and strong, even after prolonged exposure to bad weather. Although it looks like a timber door, our composite design won't rot, twist, mould, bow, warp or crack out of shape, so cold draughts and rain will not be able to enter. This also means they are low to maintain. These doors will never require re-painting due to the 'through' colour ABS skins, all they need is the occasional wipe with a damp cloth to maintain their good as new look. The door will also hide any scratches.
Warming Your Essex Home
Our composite door is manufactured with a 44mm solid timber core and five lead-free chambers. Both act as a barrier, trapping heat in your home and breaking down particles of warm air to trap within your home. As your home stays warmer for longer, even in the winter, you may rely less on central heating. This will lead to lower energy bills and reduce the carbon footprint of your property.
---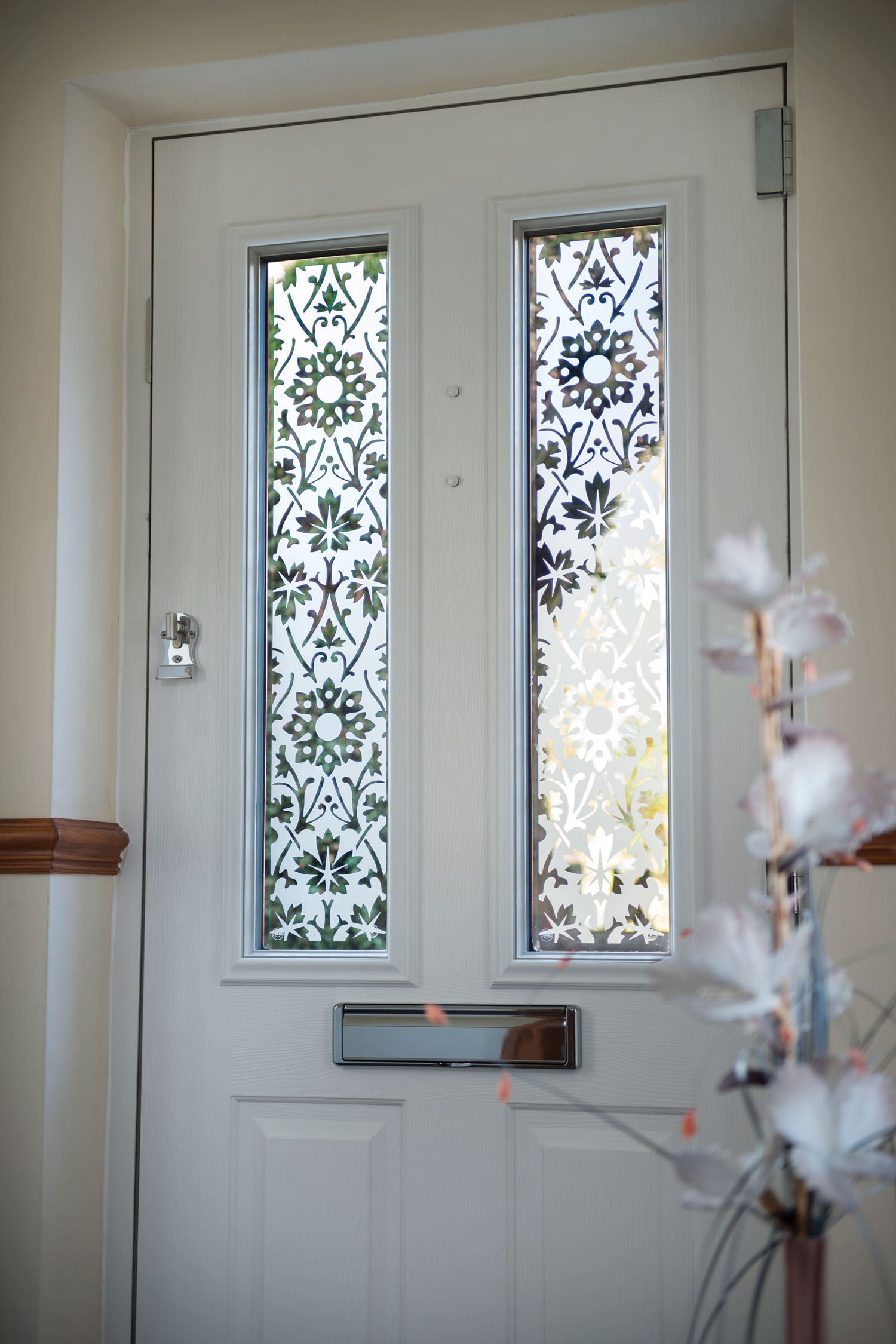 ---
Low Maintenance
A unique combination of materials means our composite doors are exceptionally durable. They are very easy to maintain and will never require re-painting. These doors are virtually maintenance free, good news for today's busy homeowner.
---
---
Solidor's Guarantee
Solidor is so confident in the security of these composite doors, that they offer their customers a £1000 guarantee. If an intruder breaks into your home as a result of snapping the Ultion lock within the door, Solidor will pay you £1000.
Composite Door Prices Harlow
If you've been inspired to get a Composite Door installed at your Harlow home or business, or you want to discuss another product, then get in contact today. Our team can be reached at 01279 304 030 or you can fill out our online contact form.
For those who already know what colour Composite Door they want for their home, then fill out our online quoting engine. This will give you a bespoke estimate of how much your product will cost with no obligation to book.
Or why not book a visit to our local showroom. Call us today to book your visit.