Roofline
Protecting the roofline of your property is important if you want your roof to remain attractive and weather-proof for many years to come.
For superb roofline services including fascias, soffits and guttering in Harlow, Essex, Colchester, Bishop's Stortford, Chelmsford, Southend-On-Sea, Brentwood, Basildon, Epping, Braintree and surrounding areas, give A&A a call today.
We provide durable, low maintenance roofline protection to prevent rot and leaks, keeping your home completely damp-free.

Professional Roofline Installation
Of course, choosing a roofline product that looks good is only half the story. We also offer expert roofline installation and ensure all the correct products are used and that the installation is carried out professionally and efficiently.
All our uPVC roofline products are of the highest quality and are built to be durable, low maintenance and highly resistant to any dirt and moisture.
Roofline Survey
Every roofline is different which is why we offer an on site survey in order to advise and help you choose the best product for your roofline.
Call us today on: 01279 30 40 30 for a free, no obligation quote. Alternatively, you can also contact us using our online contact form to get in touch.
Fascias & Soffits
Fascias work by supporting the bottom row of roof tiles and guttering so it's essential that they are of exceptional quality.
They have to carry the weight of any water that runs along your gutters so they have to be strong and long lasting.
Soffits are fixed under boards, providing essential ventilation.
uPVC Fascias boards and soffits give your home vital protection by keeping your roof space dry and ventilated. They are key to preventing damp and condensation within your roof and home.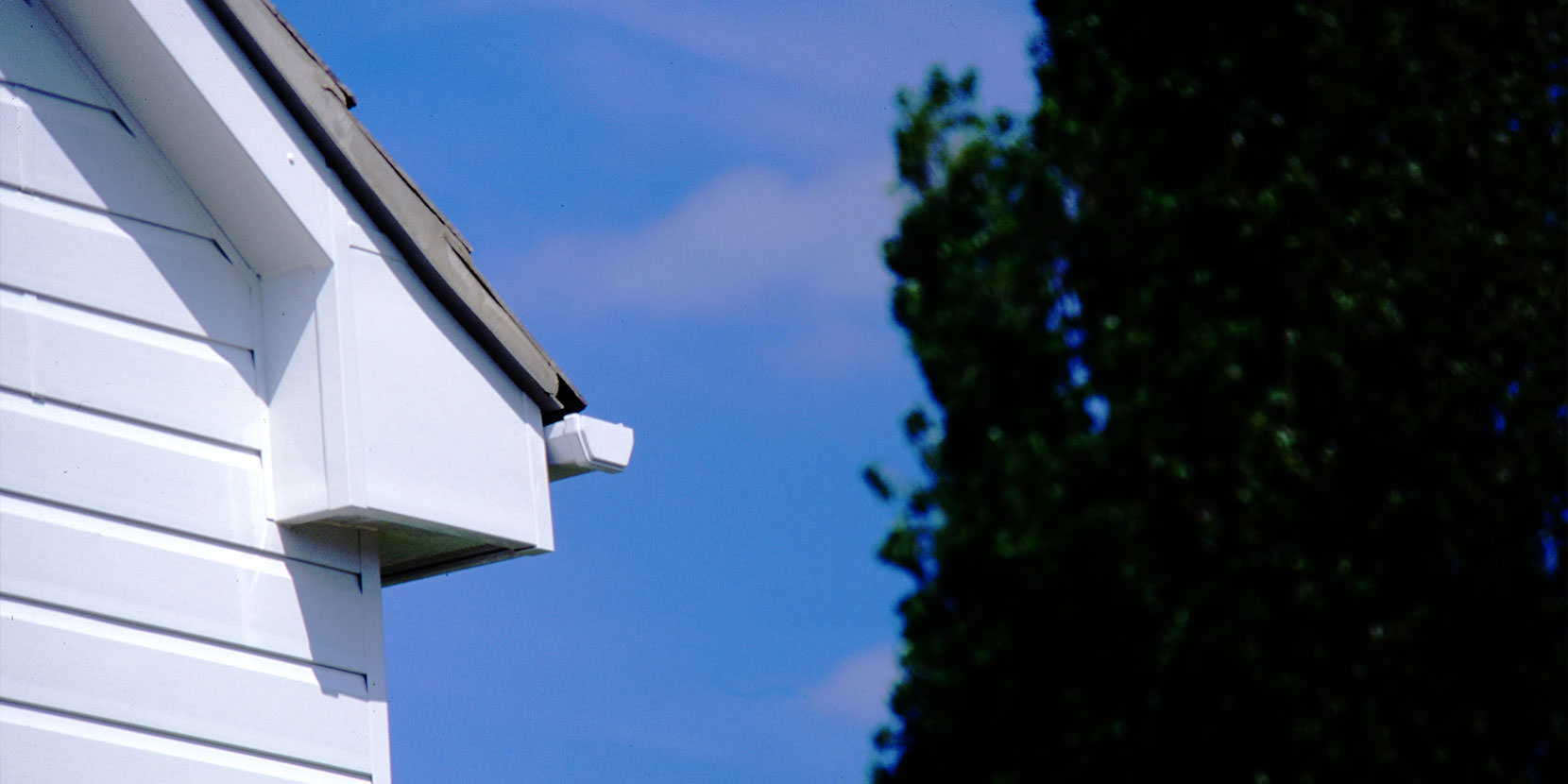 Guttering
Old or broken guttering can damage your home as well as making it look unsightly. You can keep your roofline leak-free and looking great with our fantastic uPVC guttering.
Our guttering and downpipes feature Gutterguards to make sure water flows safely from your home as well as keeping your gutters debris-free.
Contact Us
Is your roofline in need of replacement? Contact A&A Windows today for expert roofline installation.