Sleek and Stylish Tilt and Turn Windows
Our smart and practical multi-purpose tilt and turn uPVC windows are attractive and fully functional, giving you great looks and ground-breaking design.
Tilt and Turn windows make a beautiful addition to properties in Harlow, Essex, Colchester, Bishop's Stortford, Chelmsford, Southend-On-Sea, Brentwood, Basildon, Epping, Braintree and surrounding areas.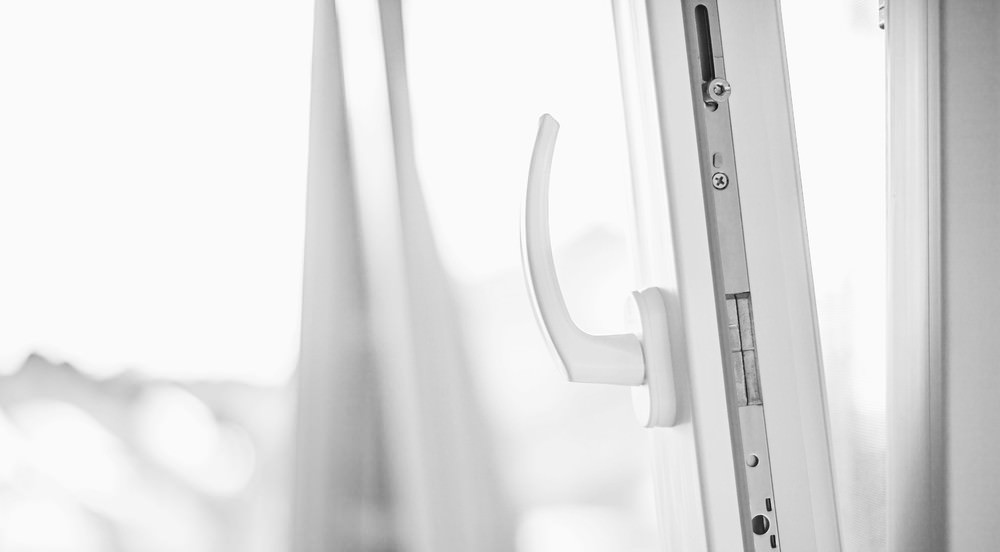 Transferable across a wide range of properties, our tilt and windows are specifically designed to expand your outside view whilst giving you safe and secure cleaning and ventilation.
How Do Tilt and Turn Windows Work?
Gaining instant access to fresh air could not be safer or simpler!
The uPVC tilt and turn window has a unique opening function that allows it to be 'tilted' inwards for easy cleaning and instant ventilation.
These uPVC windows are ideal for any high rise buildings, flats or second storeys thanks to the practical design. They are also the ideal window for hard-to-reach areas, due to the easy cleaning function.
Simple to operate, the tilt and turn windows gives you access to the windows from both inside and out – it only takes one handle for all locking, opening and tilting actions.
Attractive Outside Views
Our tilt and turn windows are designed with a beautiful slim frame, maximising the glass area for attractive looks and wider outside views. The larger panes will also work to improve the thermal efficiency of your house. The larger glazing area creates more space to trap in warm air, keeping your home warmer year-round.
Thermally Efficient
Our uPVC Tilt & Turn Windows come with double glazing panes as standard, helping to keep the heat in your home for longer. The multi-chambered profile of the frame traps in pockets of warm air, providing a comfortable temperature year-round, even in the coldest of winter.
This means that you'll reduce your reliance on the central heating to stay warm, which will not only lower your energy bills but reduce your home's carbon footprint.
They also give you a larger than normal aperture which aids with cleaning and ventilation.
The versatile and stylish tilt and turn window is both attractive and functional, giving you a practical and great looking window.
High Security
All of our tilt and turn windows are fitted with security wrap around gearing which ensures that there are multiple locking points on more than one side.
These locate into specially designed keeps, which not only improve the security of the window but also aid compression and help draught proof the windows. Despite the window turning open, you won't be compromising on security with these windows thanks to the multi-point locks.
Emergency Exit
The tilt and turn window can also double up as an emergency exit, giving you an ideal escape route in case of fire or danger. These windows open wide, giving you a safe and easy passing route to the outside.
Low Maintenance
Our tilt & turn windows are the ideal replacement for old timber or steel windows because they don't come with any of the high-maintenance issues that blighted those materials.
The uPVC profile of these windows is made with modern materials and made to withstand the changeable Essex weather. Unlike timber, these windows won't warp, bow, crack, twist, rot or flake.
The colours of the windows will remain in-tact for at least 10-years, giving you a quality window year-round.
The high-performance weatherseals will help to make cold draughts and damp problems of the past. This means you'll enjoy a comfortable temperature in your home year-round, even in the coldest of winters.
Quality Guaranteed
As a Consumer Protection Association approved craftsman and member, we are accredited for delivering exceptional double glazing products to our customers. We hold full Public Liability insurance and offer both deposit and guarantee insurance to ensure that whatever the future will bring, your investment will be protected. All our work is guaranteed for up to 10 years.
Tilt and Turn Window Prices
If you've been inspired to get a tilt and turn window installed at your Essex home or you want to discuss another product, then get in contact today. Our team can be reached at 01279 304 030 or you can fill out our online contact form.
For those who already know what colour tilt and turn window they want to install in their home, then fill out our online quoting engine. This will give you a bespoke estimate of how much your product will cost with no obligation to book.
Or why not book a visit to our local showroom. Call us today to book your visit.