The Perfect Way to Complement Your Epping Home
Here at A&A Windows, we believe in treating every customer that gets in contact with us with the same level of respect and importance that we would any friend or family member. That's why we provide only the very best composite doors to customers throughout Epping, Essex and the surrounding areas. We offer top quality products that utilise the latest materials available on the UK market, and bolster their already amazing qualities with our intricate manufacturing process in order to craft a product that suits your needs perfectly. A purchase from AA Windows is one from the best.
We have a number of designs and stylistic choices on offer when it comes to customising our composite doors to suit your exact needs. We do this because we understand that customers want to properly express either their own aesthetic tastes or the already existing personality of their home when it comes to purchasing composite doors, since these tend to be the first things people notice about your home. Get in contact with our team today and we'd be happy to discuss your home improvement project further, and to give you all of the advice our experience allows us.
State of the Art Composite Doors
Each of our composite doors is manufactured utilising the latest materials available that boast a number of different qualities that outline them as perfect for selection. From innate strength and durability to natural weather-proofing we select materials that can craft the perfect entryway. These materials are then strengthened further by our stringent manufacturing process, which only serves to expand on the natural strengths of the materials.
Our composite doors are not just built from materials that are selected with durability and strength in mind however. They are also selected for their natural aesthetic value, and are designed specifically to emulate the traditional likeness of timber while expressing all of the natural superiorities of uPVC products. That way, you can rest easily knowing that you have not sacrificed comfort for style, and have instead opted for both.
---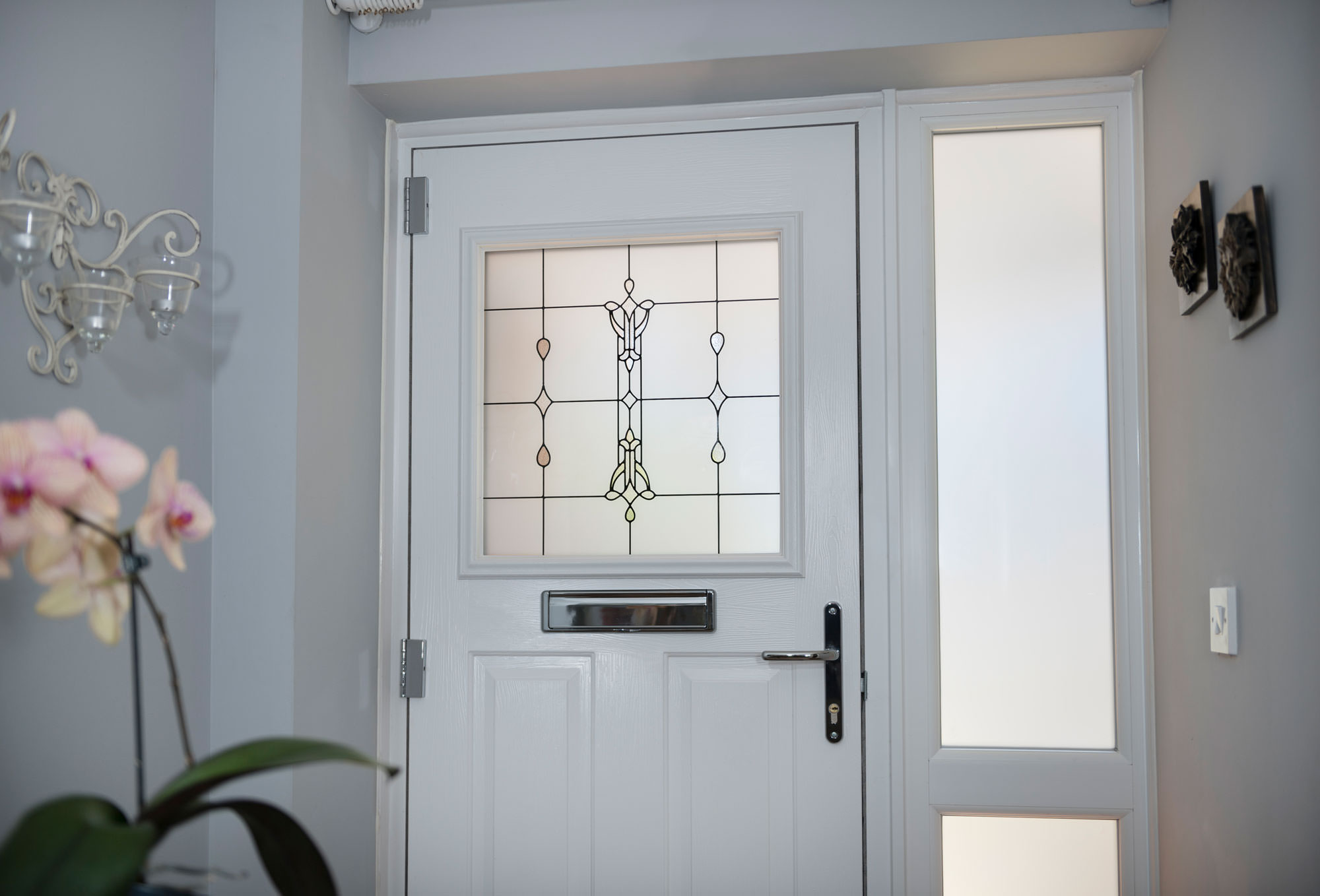 ---
Secure and Durable Composite Doors
All of our composite doors are specifically built to withstand all unruly elements, from the human to the natural. Intricate multi-point locking mechanisms are combined with innate structural strength in order to craft a door that is able to ward of potential intruders by being essentially impenetrable.
Furthermore, high-tech weather-proofing will keep all of the nastiest parts of the British winter from affecting your home. Anti-warp, rot and cracking technology will ensure that your new door showcases the same level of quality for the long term in the face of the harshest winds and the heaviest rains.
High Quality Composite Doors with Solidor
Our dedication to proving top quality services and products has also led to our recognition within the home improvement industry as a whole. That's why we're proud to announce that we are partnered with Solidor to bring you one of the best quality composite doors across the entirety of the UK.
Solidor composite doors are famous for their extensive security levels, as well as their ability to operate at maximum thermal efficiency whilst maintaining the traditional beauty of classic composite doors. Furthermore, they are highly customisable, and can be tailored to suit literally any home throughout Epping.
Thermally Efficiency & Guaranteed Composite Doors
Each of our composite doors is also specifically designed to operate at maximum thermal efficiency, retaining the existing heat in your home using weather-tight technology. This will also refuse the entry of cold air into your home, thereby reducing your energy bills and your carbon footprint in the process!
Finally, A&A Windows and Solidor are so confident that we're bringing you the best composite doors in the UK that we are more than willing to offer a comprehensive product guarantee that covers construction, finish, lasting performance, glass, hardware and accessories. Simply ask our team for more details!
---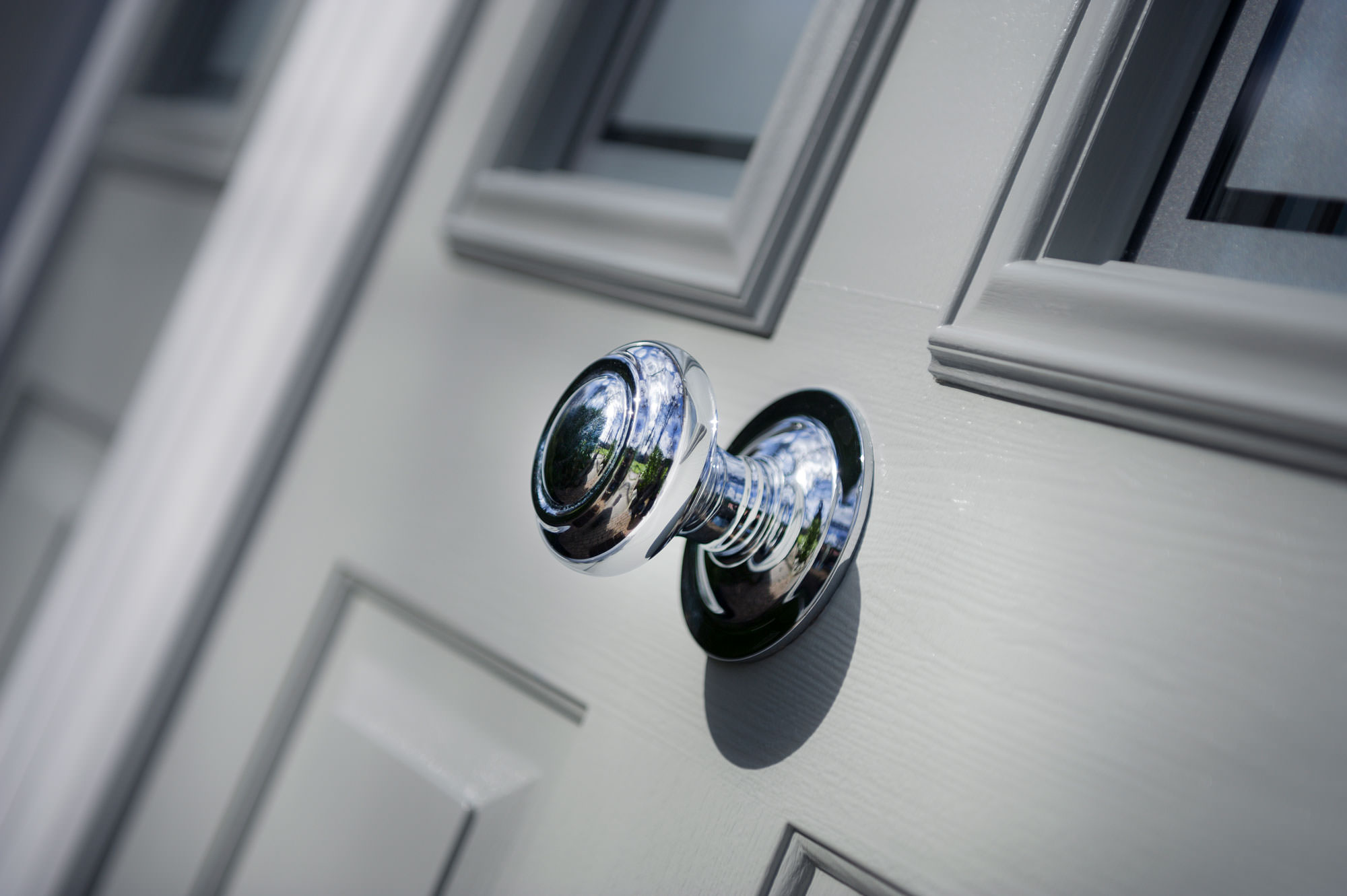 ---
Composite Doors Prices, Epping
Get in contact with the A&A Windows team today, and we'd be happy to answer any of your questions and help you to find an affordable quote that's right for you. You can give us a call on 01279 30 40 30 for further information regarding our doors and other products.
Alternatively, you can also get in contact with us by filling out our handy online contact form, and a member of our team will be happy to get back to you. Finally, we also recommend trying out our free online design tool, where you can get a quick bespoke quote specific to you!