Composite Doors – The Smart Choice for Any Homeowner
Our fantastic team here at A&A Windows Direct Ltd have earned many years of cumulative experience within the home improvement industry. We are a leading provider of excellent quality double glazing products across Essex, and therefore understand the importance of composite doors in any construction project. The classic design, this style of entrance revives the traditional aesthetic that is usually associated with older timber-based products.
The amazing profile used in the production of our composite doors is designed to perfectly resemble the classic wooden textures prevalent in older doors. This makes them the perfect choice for anybody looking for a smart, simple entrance for their home. However they are more than just a rehash of outdated designs; these products bring you all of the style of the old with the benefits of the new, boasting security, thermal efficiency and longevity.
---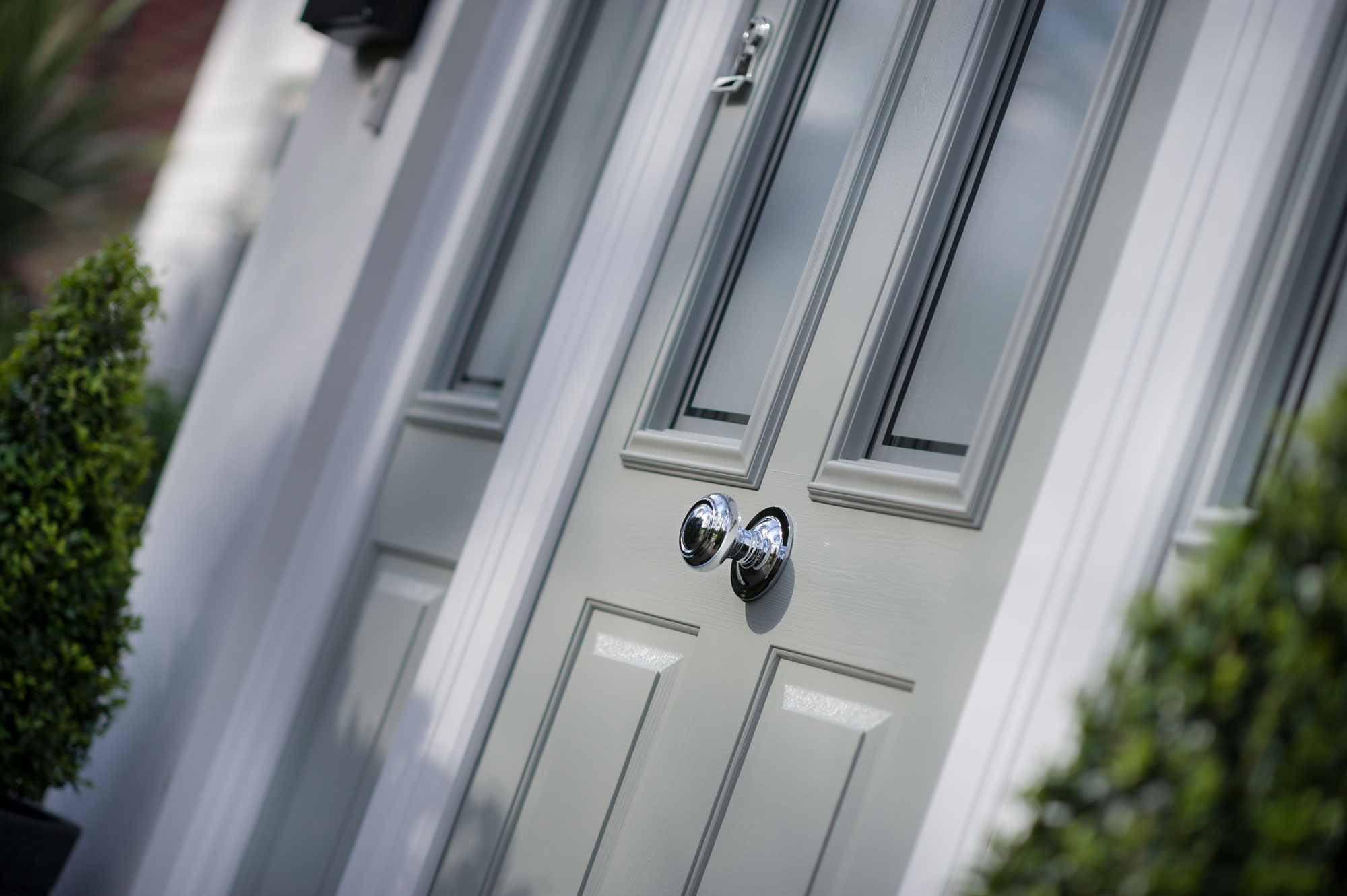 ---
The Solidor Composite Range
Our well-earned reputation within the industry is one of the reasons that we are able to bring you market-leading product lines such as the Solidor range of composite doors. Our supply and install teams are specifically trained to install these high quality uPVC products, which offer a number of benefits that set them apart from the competition. With the choice of chamfered or sculptured frames, you can tailor your purchase to your exact requirements.
The unique 48mm solid core acts as the sturdy foundation of this design, protecting your new purchase against wear and tear, and helping to result in a product that is PAS24: 2016 certified. This is further bolstered by an incredibly intricate set of locking mechanisms that hold your product in place. We also include the Ultion cylinder as a standard part of this incredible profile, and the door can be further customised with 20 colours, both inside and out.
Highly Secure Composite Doors
One of the most impressive feats of composite doors lies within their innate structural strength. Modern uPVC is an incredibly tough material, and when utilised effectively it can provide you with structural integrity and an impact-resistant framework. This is expanded upon even further in our Solidor product line, in which the doors are 10% thicker than the industry standard. These doors are therefore impact-resistant and harder to damage in general.
We also utilise intricate locking mechanisms in our products, which we embed within the profile to hold the already sturdy body in place. Each of our products is stringently tested throughout the production process to make sure that they are surpassing all industry standards. Our Solidor range also feature a solid hardwood core, making them the only composite product within the UK to do so. All of this serves to protect your home from unwanted persons.
---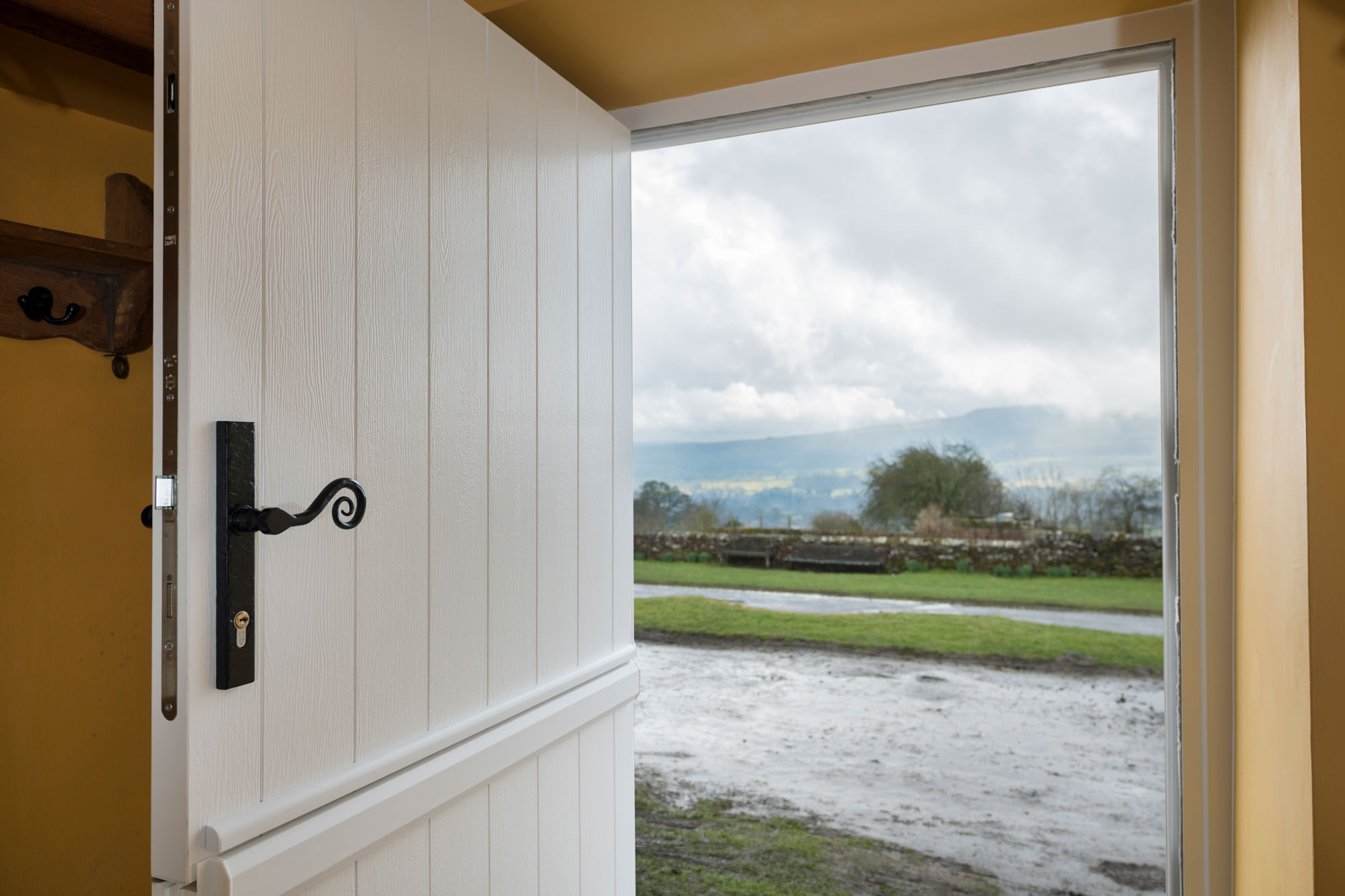 ---
Weather Resistant & Thermally Efficient
The high quality uPVC from which our products are manufactured also allows them an incredible level of weather-resistance. Our state of the art products are designed to be completely weather sealed, which prevents the onset of unpleasant results such as damp and rot. This is also a useful characteristic in that it allows your product to maintain both quality and strength for much longer than older designs. Our composite doors are durable and easy to maintain.
Furthermore, the previously mentioned weather-seals act as efficient draught barriers. This prevents the seeping of cooler air into your property, and works in tandem with the incredible thermal efficiency of your new product to keep your home warm naturally. The thicker body of our Solidor range in particular is incredibly adept at preventing heat from escaping your property, keeping it warm throughout the winter months and though the harshest of weathers.
---
Composite Doors Prices, Essex
A&A Windows are a leading supplier of high-quality composite doors. Complete your home with us today by selecting one of our fantastic products. Call us on 01279 30 40 30, and one of our specialists will happily discuss your home improvement project with you.
Alternatively you can fill out our online contact form to get a support request to us in writing. We monitor these requests regularly and will get back to you as soon as possible. Finally, you can also try out our online quotation engine, which is the fastest way to a bespoke price!