Composite Doors: Designed to Keep You Safe
A&A Windows Direct Ltd have been helping Southend-On-Sea homeowners just like you for many years, and we enjoy doing our part when it comes to helping customers find the perfect home improvements. If you're looking to improve upon your home or perhaps complete a larger construction project, then consider our composite doors. These fantastic products are guaranteed to make your home look great, all while keeping you safe and warm at the same time.
We work with some of the best profiles around when crafting the materials that go into our composite doors. By combining the best aspects of multiple materials, you're able to enjoy a premium product without any of the weaknesses of individual materials. We also make use of well-regarded profiles that are utilised by many within the industry, meaning that when you choose A&A as your specialist you get recognisable quality.
The Solidor Profile
This industry-leading profile comes to you from Solidor, a company renowned across the UK for delivering high-security profiles that protect you from wind and rain alike. Our installation teams have been specifically trained to work with profiles of this calibre, meaning that you can enjoy a swift and efficient installation without having to worry about any long-term interruptions to your day-to-day business. Choose either our chamfered or sculptured frames to really make a product that suits your and your personal tastes.
In the meantime, enjoy the plentiful security aspects that stem from this incredible profile. Composite doors are some of the most robust and durable door designs around, proven by the unique 48mm solid core that acts as the sturdy foundation of this product. Our composite doors are even PAS24: 2016 certified, meaning that you're getting one of the most secure products possible. With intricate, multi-point locking mechanisms and an Ultion cylinder at your disposal, you're guaranteed to enjoy the finest protection the industry can offer.
---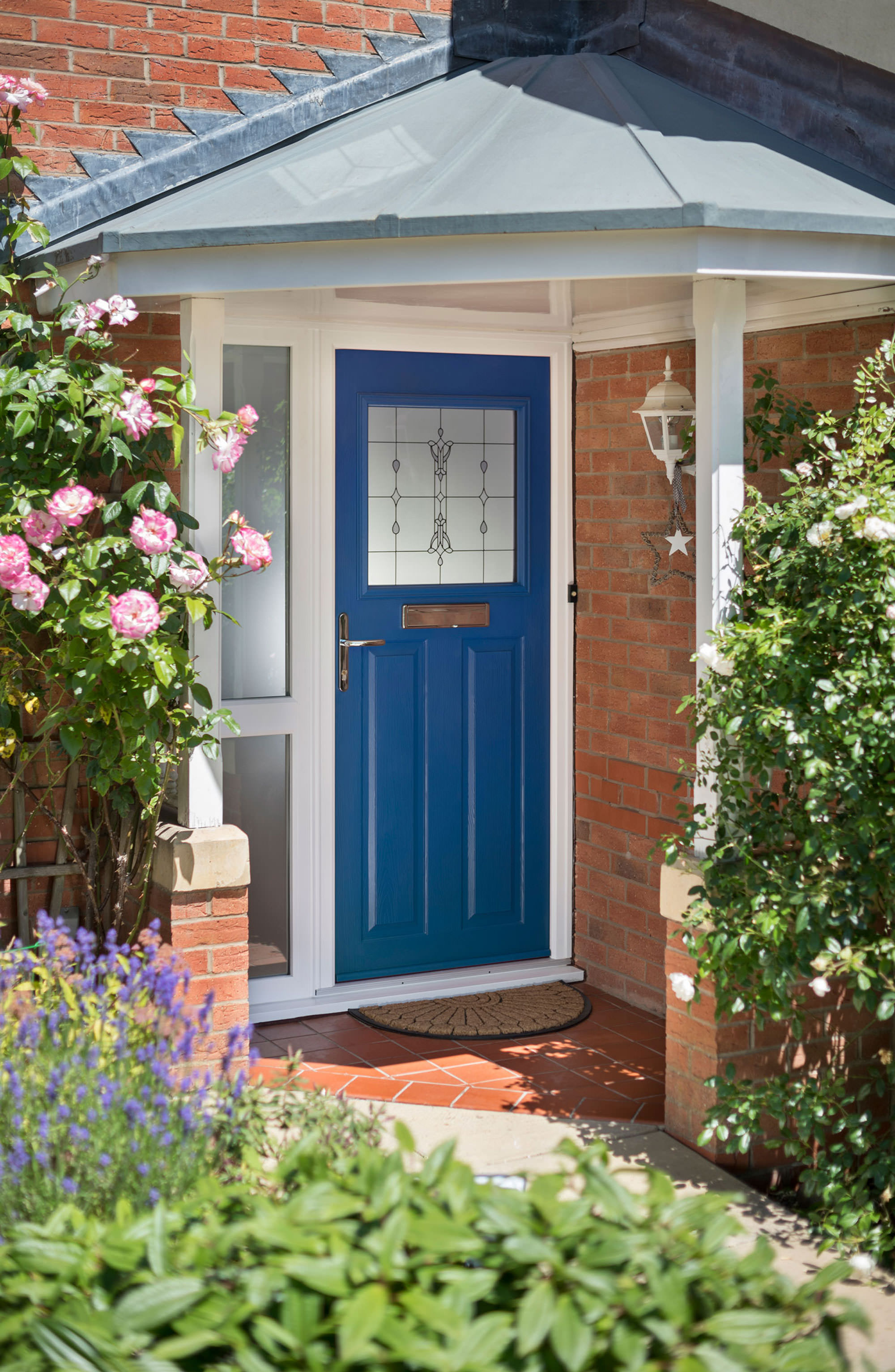 ---
Thermally Efficient Composite Doors
The high quality uPVC from which our products are manufactured also allows them an incredible level of weather-resistance. Our state of the art products are designed to be completely weather sealed, which prevents the onset of unpleasant results such as damp and rot. This is also a useful characteristic in that it allows your product to maintain both quality and strength for much longer than older designs. Our composite doors are durable and easy to maintain.
Furthermore, the previously mentioned weather-seals act as efficient draught barriers. This prevents the seeping of cooler air into your property, and works in tandem with the incredible thermal efficiency of your new product to keep your home warm naturally. The thicker body of our Solidor range in particular is incredibly adept at preventing heat from escaping your property, keeping it warm throughout the winter months and though the harshest of weathers.
Composite Doors Prices, Southend-On-Sea
If you think that the incredible Solidor profile from A&A Windows sounds like the perfect product for you, then reach out to our specialists today by calling us up on 01279 30 40 30. Any member of our team would be happy to answer any questions you have about our products and services. In the meantime, we also recommend visiting our contact page if you'd rather leave us a message in writing or come to visit us in person.
However, if you're here on our website and are thinking to yourself that you'd rather just get a price and be done with it, then you can stay right where you are and simply click a button. Our online quotation engine is a tool that's been designed for our website, and generates bespoke quotations at a moments notice. If you're after a composite doors price that's personalised to you, then utilise this easy-to-use program right now. It's completely free-of-charge!
---