Market-Leading Roofs
At A&A Windows, our Chelmsford customers can benefit from two of the industry's best conservatory roofs their conservatory, orangery or extension. We offer Ultraframe's Livinroof and Ultraroof, both offering a variety of features and benefits to your home.
The LivinRoof
The Livinroof is ideal for Chelmsford customers who are concerned about the protection glass or polycarbonate roofs can offer. We use the best features of both that will give a high-performance to your conservatory. The Livinroof is the first system of its kind, giving you the Chelmsford homeowner the flexibility of combining both solid and glazed roofing seamlessly.
This roof will protect your Chelmsford home from the elements, improve its thermal efficiency and complement your property perfectly.
---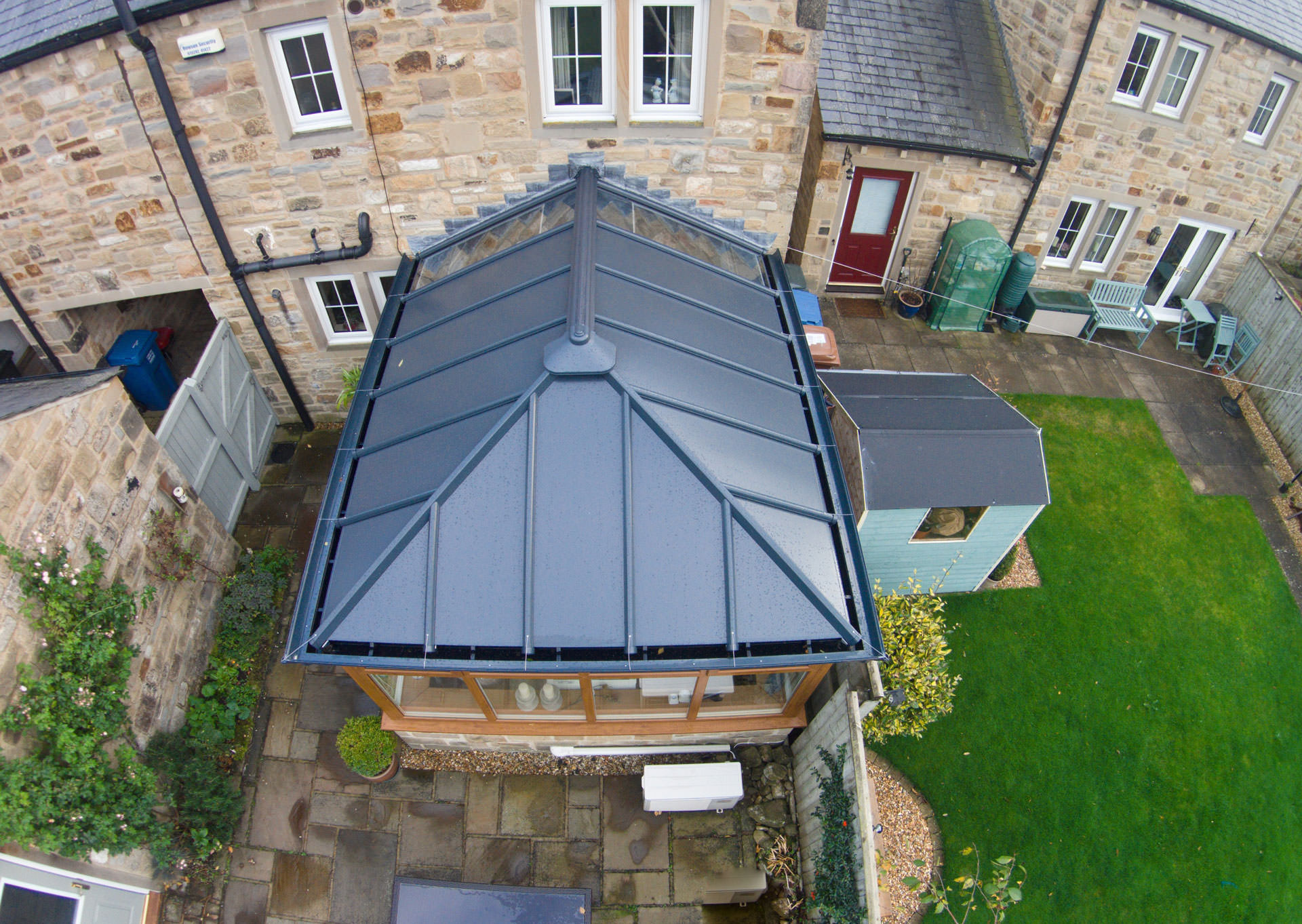 ---
Versatile Structure
The Livinroof is constructed from composite external panels and a robust energy efficient slab insulation, setting it apart from the rest of the market. If you are after a naturally light, bright and warm atmosphere, then the Livinroof will give you this and more.
Year-Round Use
This innovative roofing system gives you a space that you can enjoy year-round. Customers can customise their Livinroof conservatory roof to let in as much or as little light they want with optional glass panels.
Glass panels can be inserted to replace any of the aluminium roofing panels, letting you create a contemporary design, something not easily achievable with other roofing systems. The Livinroof gives your Chelmsford conservatory a magnificent vaulted ceiling and can incorporate an internal pelmet around the perimeter, giving you more lighting.
---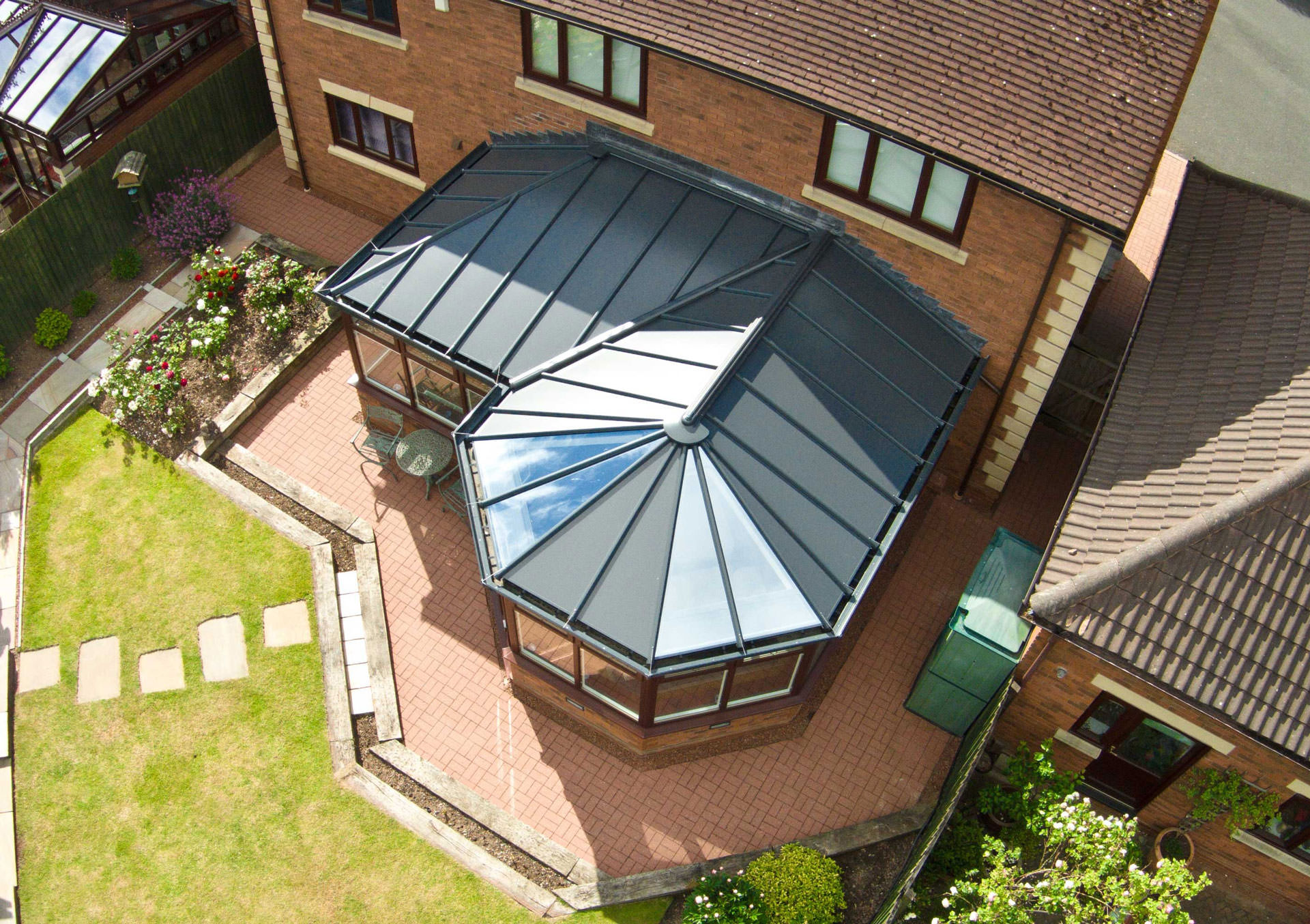 ---
The Ultraroof
The Ultraroof conservatory roof is ideal if you're looking to replace a roof that is no longer giving your Chelmsford home any benefits, or if you want to ensure unbeatable standards of performance and design in a new conservatory.
This conservatory roof captures a charming, classic tiled aesthetic that echoes the appearance of classic conservatory roofs. The design will complement your Chelmsford home, giving you an aesthetic that has been loved for generations.
Thermally Efficient
By choosing the Ultraroof, your Chelmsford conservatory will benefit from excellent levels of thermal efficiency. This roof surpasses others in the current market and features an advanced design that effectively traps in pockets of warm air. This allows you to enjoy your conservatory year-round, even when it's cold outside.
The design of the Ultraroof also features effective thermal regulation, which bypasses the 'greenhouse effect' that has been a problem with previous conservatory roofs. This ensures that even in the height of the Chelmsford summer, your conservatory will not become too hot and you can still enjoy it.
---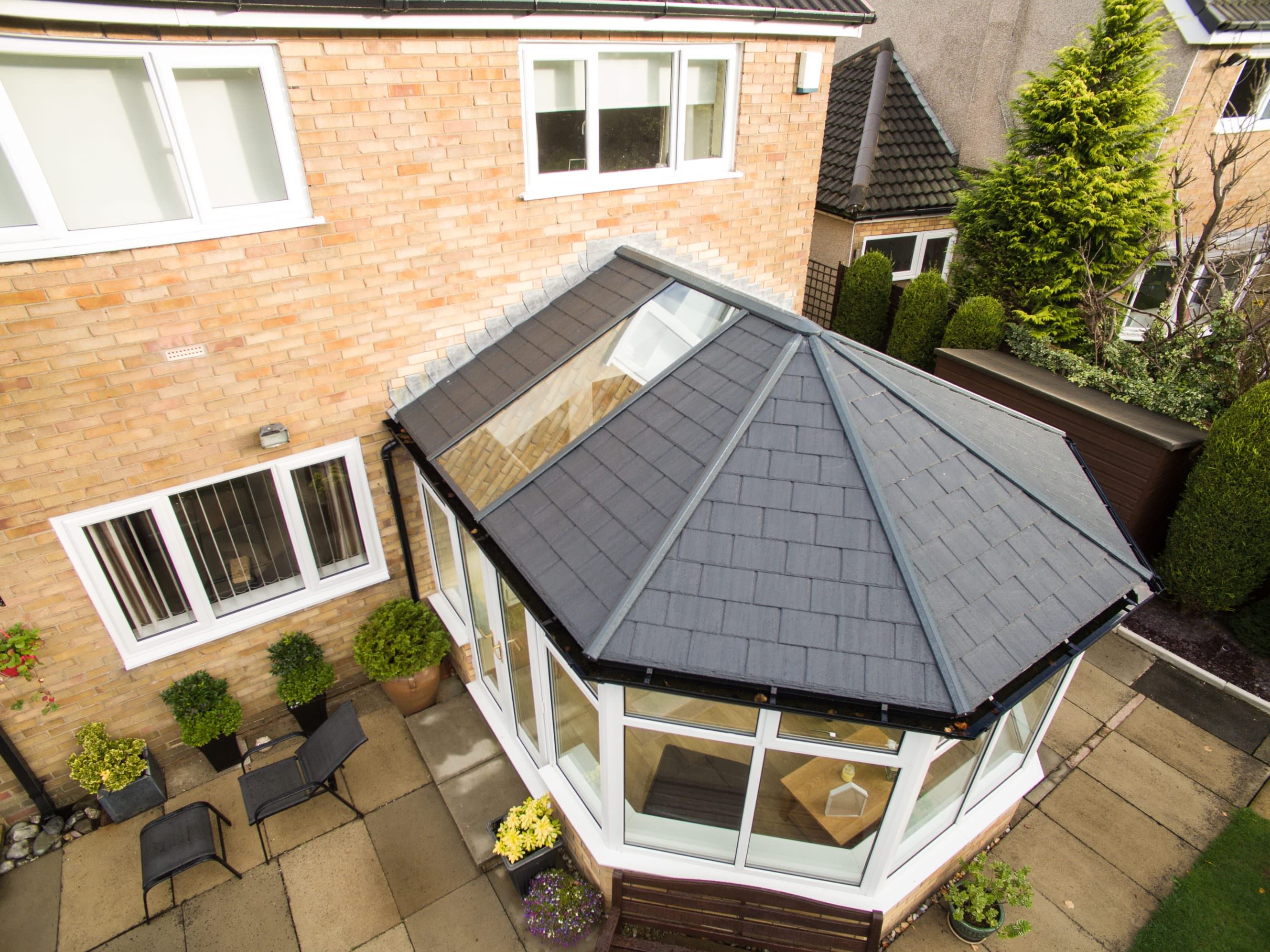 ---
Battling Against the Elements
The Ultraroof has been fitted with high-performance weather seals to ensure your conservatory does not suffer from draughts or water ingress. This seal will help your home to achieve exceptional standards of thermal efficiency and ensure that your roof will stand strong against poor weather. This roof has been specially designed to hold steadfast against any bad weather and has been built in full compliance with current building regulations.
Ultraroof All Tie
Our Chelmsford customers can also choose the Ultraroof All Tile Tiled Roof Extension. This is an innovative roofing system that can turn your conservatory into a space you can enjoy year-round. Similar to the Ultraroof, this roofing option creates a stunning, spacious vaulted ceiling on the inside with the freedom to match the existing roof finish on the outside with real tiles or slates. This roof is better than a traditionally built roof and faster to install. This roofing system offers the Chelmsford homeowner flexibility and can be supported by stone or brick piers, super insulated columns or aluminium posts.
---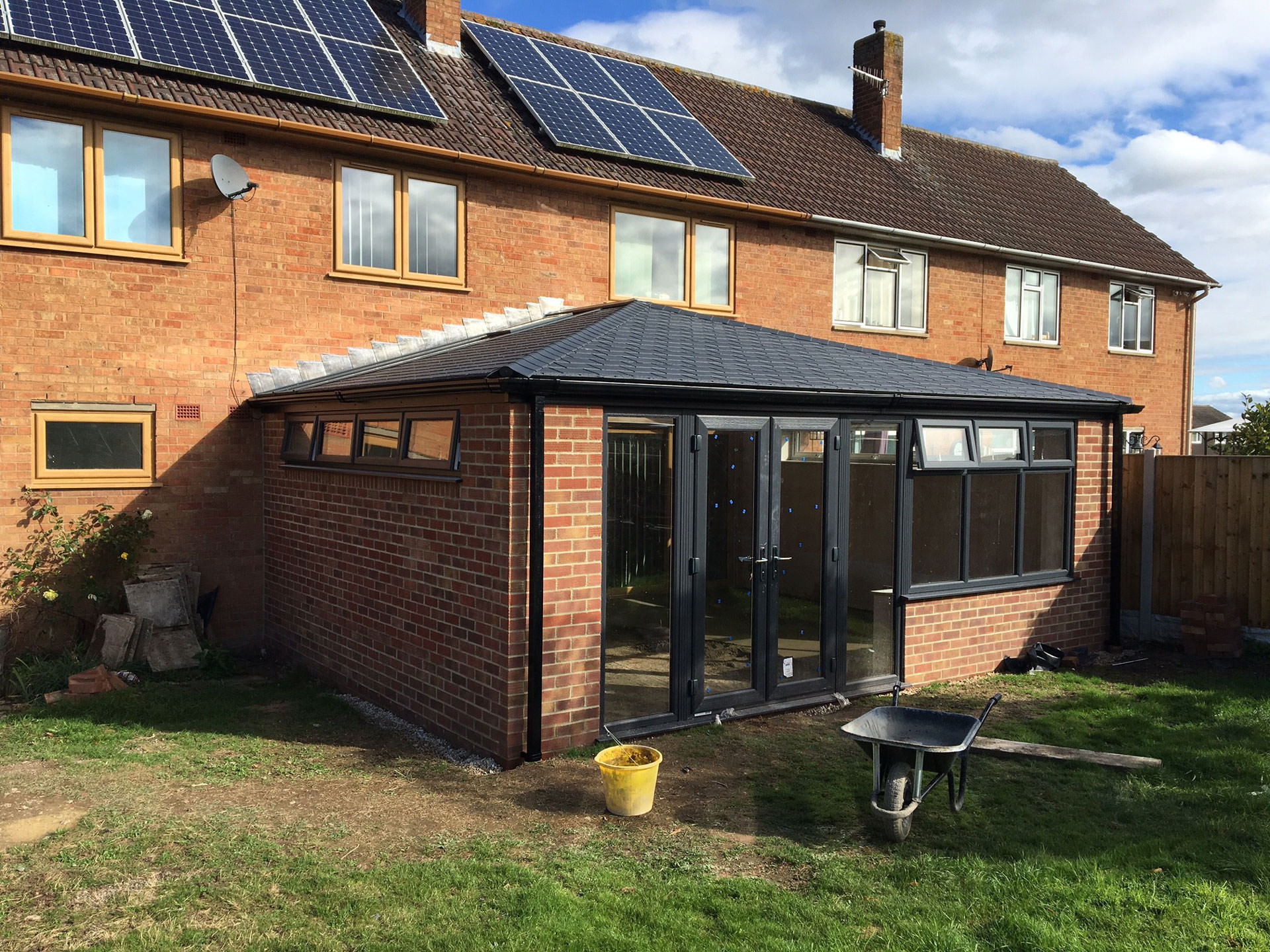 ---
Quality Guaranteed
As a Consumer Protection Association approved craftsman and member, we are accredited for delivering exceptional double glazing products to our customers. We hold full Public Liability insurance and offer both deposit and guarantee insurance to ensure that whatever the future will bring, your investment will be protected. All our work is guaranteed for up to 10 years.
Conservatory Roof Prices Chelmsford
If you've been inspired to get a conservatory roof installed at your Chelmsford home or you want to discuss another product, then get in contact today. Our team can be reached at 01279 304 030 or you can fill out our online contact form.
For those who already know what style conservatory roof they want to install in their home, then fill out our online quoting engine. This will give you a bespoke estimate of how much your product will cost with no obligation to book.
Or why not book a visit to our local showroom. Call us today to book your visit.