Designed to Complement Your Essex Home
A&A Windows offers a range of conservatories to perfectly complement the style and space available at your Essex home. We offer our customers the market-leading Ultraframe profile. This design is renowned for its quality and incorporates our quality uPVC windows, uPVC doors and aluminium products. The conservatories we currently install include:
Classic Conservatory
Our classic conservatories incorporate the latest in roof and glazing technology. This creates an extension that can be used throughout the year. This design can be customised with a range of optional extras, coming in traditional or contemporary designs to connect your Essex home to your garden. By using our uPVC windows and doors into the design of our conservatories, you'll enjoy all the benefits associated with these products, as well as great views of your garden.
Designer Conservatory
Designer conservatories, unlike the more classic design, add style and shape to your home. These extensions offer a more room-like feel. Insulated perimeter ceiling pelmets can be incorporated into the design, providing a great place to fit lights or speakers, and increasing the thermal performance of your property. The design of the outside can be customised with cornices, adding to the style and shape of the building, helping to hide the guttering.
Performance Conservatory
Performance conservatories feature the latest super-insulated column technology. This helps this extension to provide a great thermal performance. Optional decorative cornices create a sense of grandeur, and the plastered columns and insulated pelmet create a cosy feeling.
---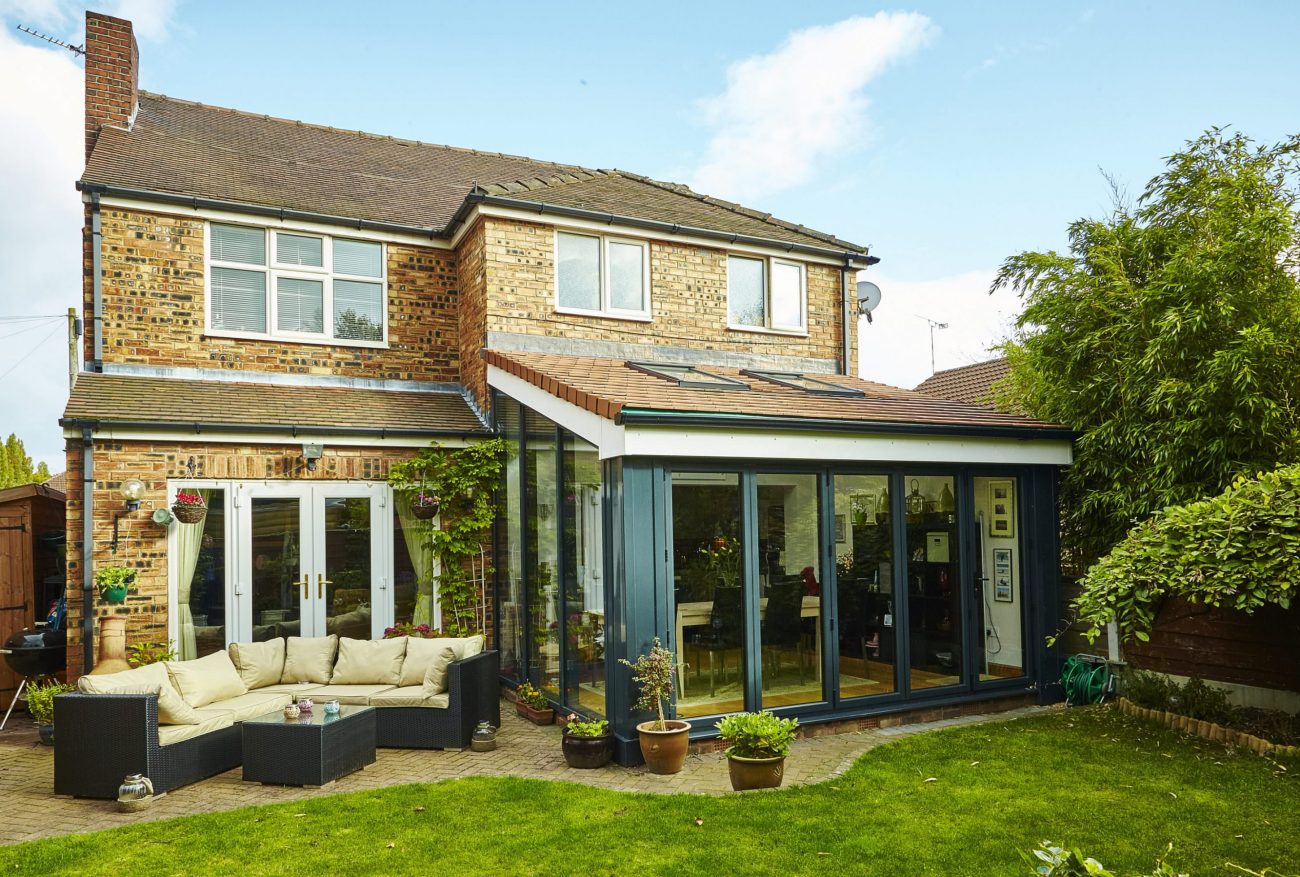 ---
Conservatory Roof Options
Whether you're looking to add the perfect final touch to one of our conservatories or you want to enhance an existing space, we offer the perfect solutions. Our conservatory roofs provide a great way to transform a conservatory into an extension. We fit the Ultraframe Livinroof and Ultraroof profiles.
The solid roof is a great addition to a conservatory, offering the perfect upgrade to old polycarbonate roofing. Combining solid and glazed roofing seamlessly, this design makes conservatories weatherproof, energy efficient and will complement your style. Glazing panes can be incorporated into the design, flooding your home with light.
The tiled Ultraroof adds a classical touch to new conservatories. The roof tiles are customised to match the tiling of your property, creating an extension that blends seamlessly into your home. This lightweight profile is one of the best on the market and can be easily fit onto existing conservatory frames.
---
---
Stress-Free Installations
Through choosing A&A Windows for our conservatories, the Essex homeowner won't experience a stressful process. Our team will take the stress out the process, taking control of the project from the very beginning. Throughout the installation, we will ensure your conservatory is installed in an efficient manner, creating as minimal disruption as possible to our customers.
Designed to Your Tastes
We put the Essex homeowner in the driving seat when they choose our conservatories. The customisable design ensures that you will truly get a design that fits your home. Accessories such as internal pelmets, central lighting panels can be added to the inside.
On the outside of our conservatories, the Essex homeowner can add super insulated columns, decorative cornices and lightweight tiles. The glazing we offer can be customised in a variety of ways, such as colour. Each option will provide a variety of benefits to your property. This includes self-cleaning glass, UV protection and solar rejection.
For the conservatory base, the Essex homeowner can choose to include dwarf walls, uPVC panels of fully glazed panes. For many homeowners, dwarf walls are the most popular option within our conservatories. This option offers greater privacy, security and thermal performance.
---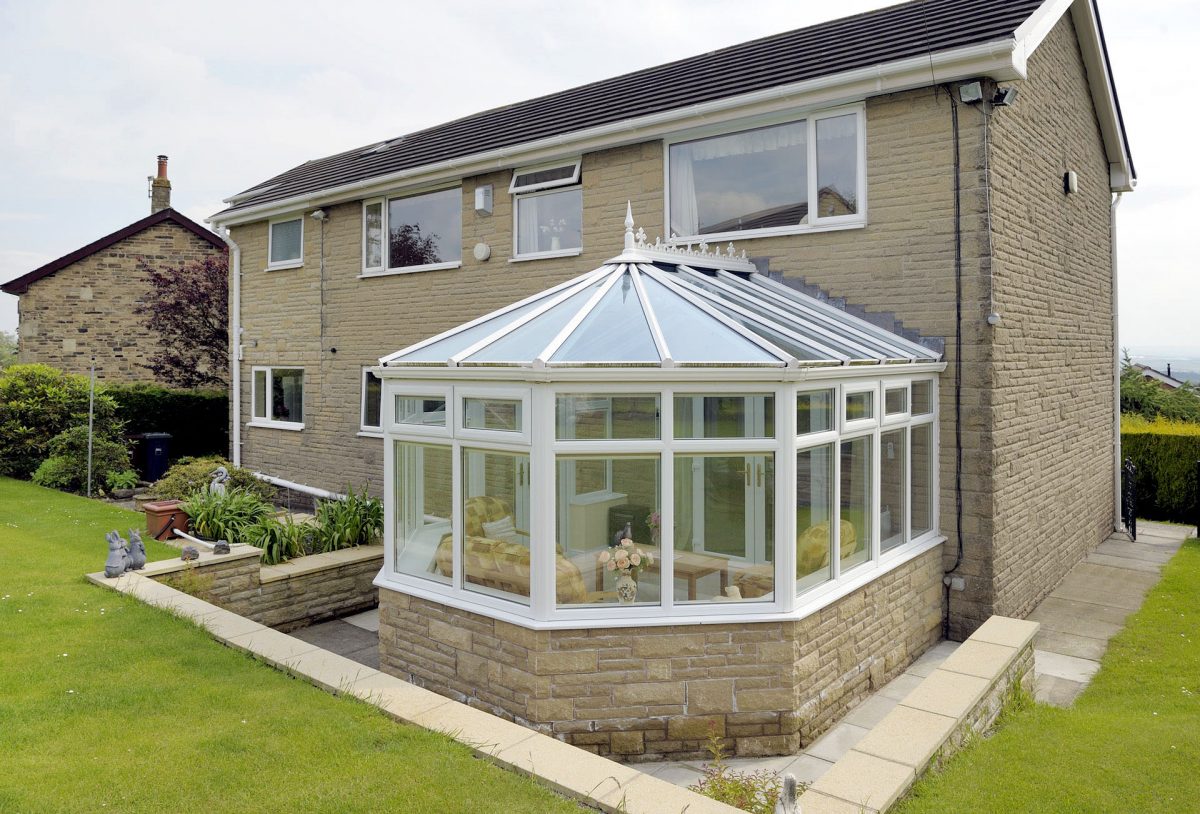 ---
Quality Guaranteed
A&A Windows is a Consumer Protection Association approved craftsman and member. This means we are thoroughly tested and accredited to install quality conservatories in homes across Essex. We hold full Public Liability insurance, offering both deposit and guarantee insurance. This ensures that whatever the future brings, your investment will be fully protected for 10-years, even if the business ceases training.
Conservatory Prices Essex
If you've been inspired to get one of our conservatories installed within your Essex home, or if you'd like to discuss another product, contact our team today. You can call us on 01279 304 030 or you can fill out our online contact form and a member of our team will be back in touch.
For those who already know which of our conservatory styles they want to install within their Essex home, then fill out our online quoting engine. This will give you a bespoke estimate of how much your product will cost with no obligation to book.
Or why not book a visit to our local showroom. Call us today to book your visit.