Patio Doors – A Beautiful Addition to Any Epping Property
Here at A&A Windows, we believe in bringing all of our customers the best double glazing products available. For many years we have been delivering our excellent patio doors to homeowners throughout Epping, Essex, Hertfordshire and the surrounding areas, earning ourselves a reputation for high quality in the process. As a local family-run business, we guarantee you a professional service that has earned us Kitemark accreditation and Trading Standards approval.
All of our double glazing is specifically designed to match and surpass the latest Building Regulations, and we're proud of our talented team of installers that will complete your home improvement project quickly and efficiently. Our Checkatrade membership acts as a further testament to the high quality services we provide, and we are therefore proud to guarantee patio doors that will brighten up your Essex home and continue to benefit you for many years to come.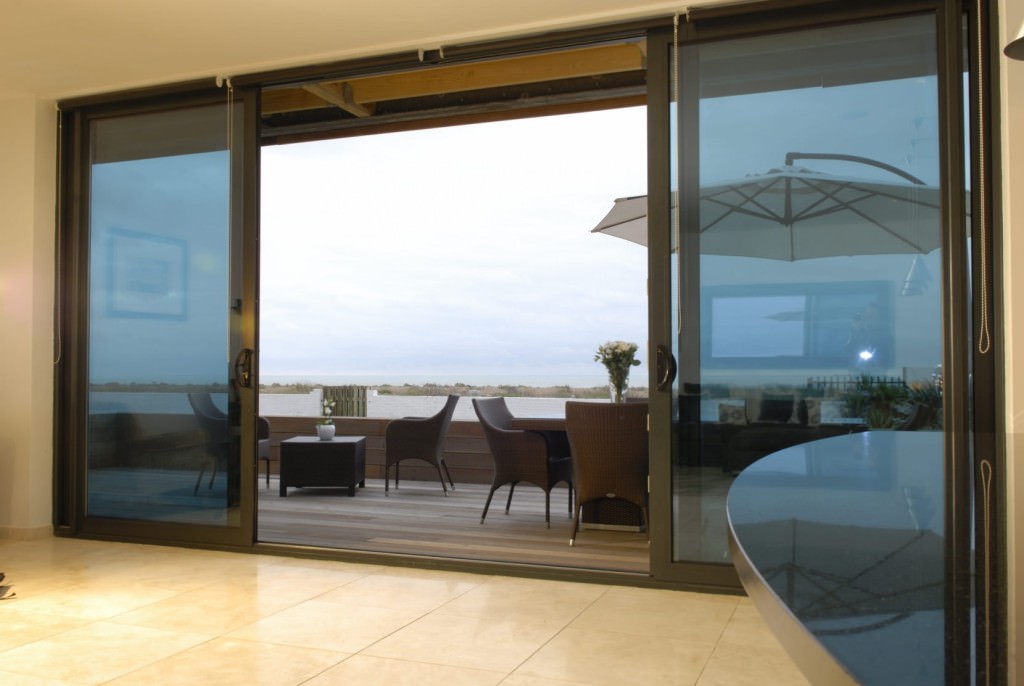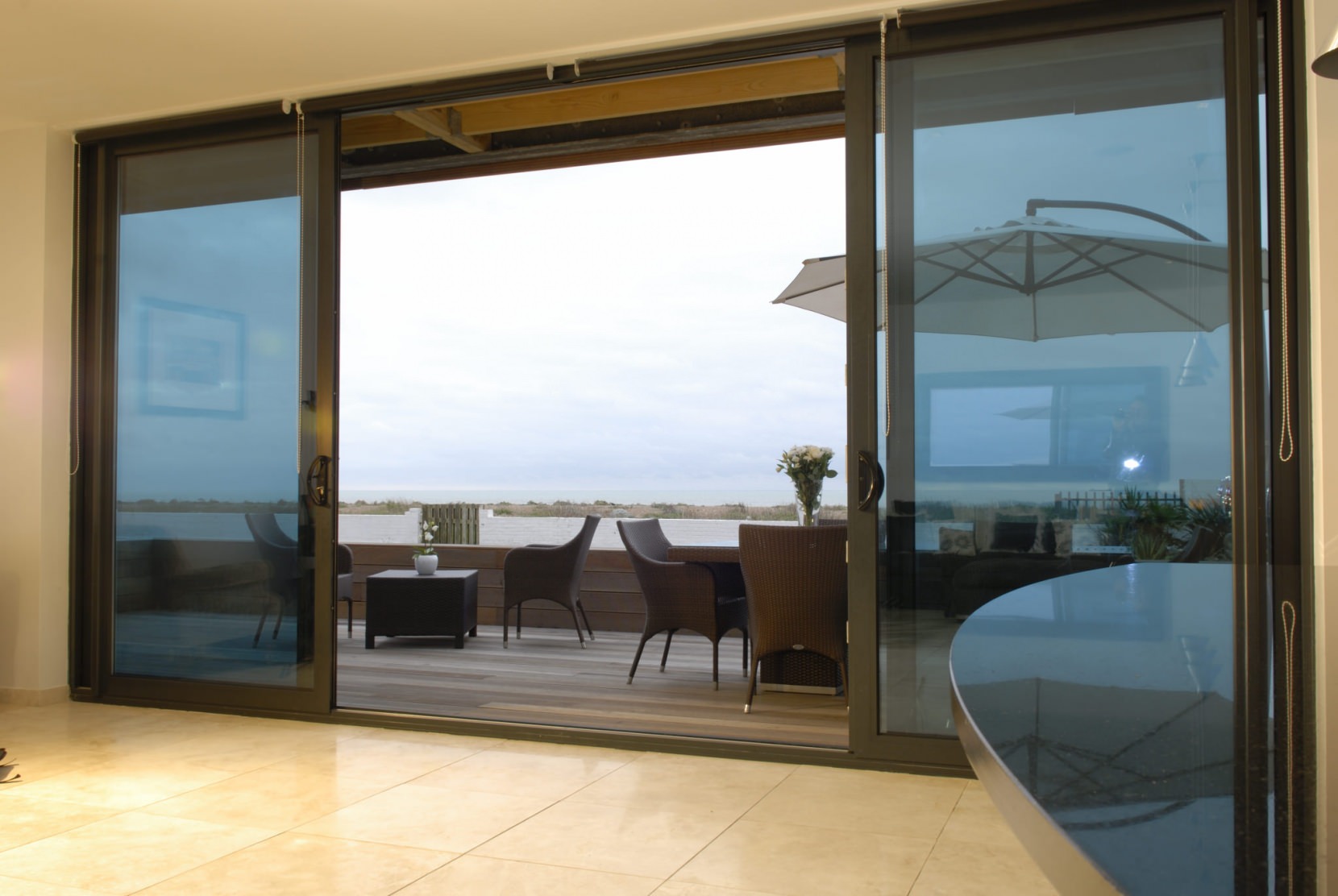 Thermally Efficient Patio Doors for Epping & Essex Customers
Benefit from an enhanced EPC rating today with a set of fantastic patio doors from A&A Windows. In our increasingly eco-conscious society, energy efficiency is a key component in all home improvement products at all points, from manufacturing to everyday use. Our products are explicitly designed to retain heat within your home for optimum thermal efficiency, guaranteeing that you'll benefit from your new double glazing product for many years post-installation.
An incredible thermal barrier is crafted into the profile of your new patio doors during our incredible manufacturing process, and this allows your home to retain heat naturally without the need for central heating. The major benefit of this is a warmer home throughout the winter months, but this also serves to reduce your carbon footprint. Perhaps most importantly for the consumer however, this reduces your reliance on heating, and therefore your energy bills.
Affordable, Professional Installations in Hertfordshire and Beyond
Thanks to our roots as a local family-run business, we understand more than most competing home improvement companies the importance of balancing affordability with quality when it comes to excellent double glazing. That's why we are dedicated to providing market-leading products at a price tag affordable to the average consumer; we don't want you to have to make that choice. With A&A Windows, you get both a fantastic price and high-quality with no such decision required.
We are also proud to offer some of the best customer service in the industry. The family-run nature of our company means that we treat each and every home improvement project like we would our own. Because of this we work with only the finest installation teams in the business. All of our installers boast a wealth of qualifications from accredited institutions. This is then combined with years of hands-on experience for an incredibly efficient patio doors installation experience.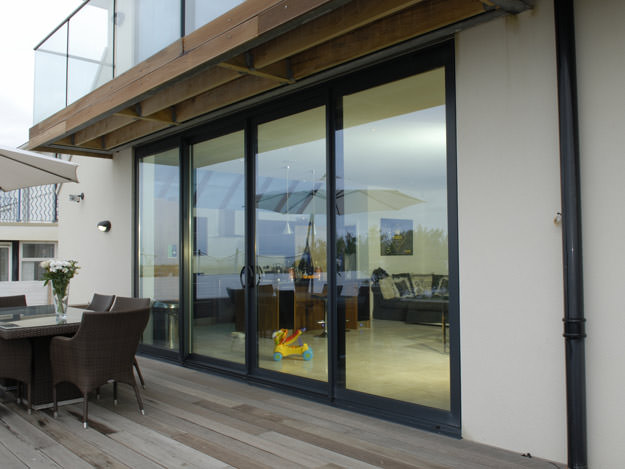 Maximum Security Patio Doors with A&A Windows Direct
Contemporary designs within the home improvement industry alongside modern manufacturing techniques mean that any performance issues when it comes to the security of patio doors have been all but eradicated. Boasting a number of design decisions tailored to protecting your home from unwanted visitors, you'll easily feel safe behind your new double glazing product should you purchase with A&A Windows. Get in contact with our team today, and protect your home in style.
By utilising the incredibly sturdy characteristics of contemporary uPVC and aluminium, we are able to guarantee a set of patio doors that are designed to protect. Intricate locking mechanisms are emblazoned throughout the profile itself, and combine with stress-resistant double glazing for the most secure experience possible. We also imbue our patio doors specifically with anti-lift technology, protecting the body of the double glazing itself and further securing the door in place.
Patio Doors Prices, Epping
If you're looking for the perfect way to complement your Epping property, then get in contact with A&A Windows and our fantastic team today. We'd be happy to answer any questions you may have regarding our patio doors and other services, so give us a call on 01279 30 40 30.
Alternatively, we recommend that you get in contact us by filling out our online contact form. A member of our team will then respond to your home improvement query. Finally, you are more than welcome to try out our free online design tool for a personalised double glazing price.