Quality Roofline Products in Bishop's Stortford
While your roof protects your home, it requires certain components to ensure that it remains protected as well. A poorly-performing roof can lead to many problems including leaks in the house and excess moisture leading to rot.
This is why we offer homeowners in Bishop's Stortford our range of roofline products that include fascias, soffits and guttering. With our quality installation, your roof will remain protected and give you remarkable performance for years.
Efficient and Reliable Installation
At A&A Windows, we are dedicated to high quality service. As a testament to our transparent and efficient service, we are proud to present our reviews on Checkatrade. We are also fully accredited as well as approved by Trading Standards. As a result, you can be sure that our double glazing and roofline installation will be according to he highest of standards.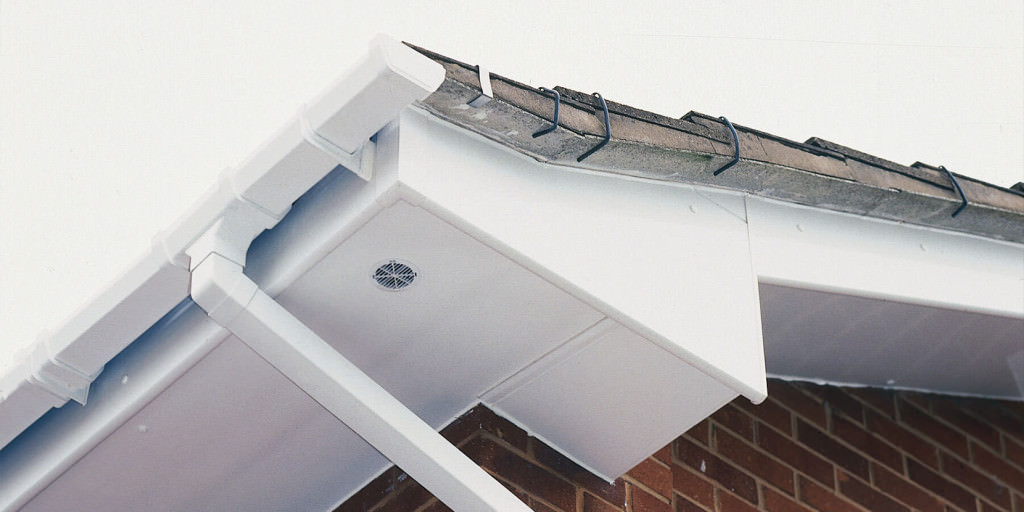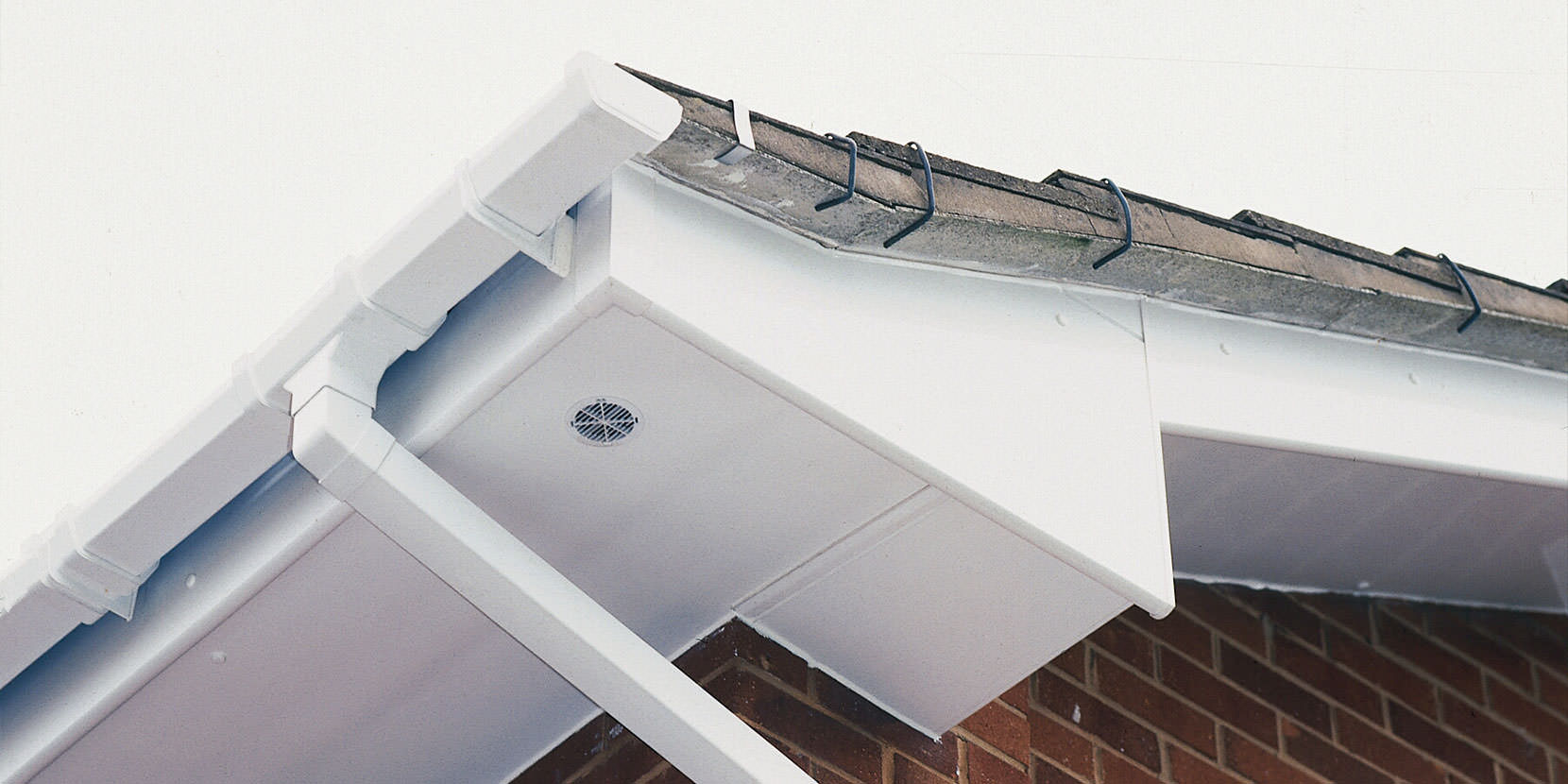 Highly Satisfactory Service
We place a great deal of importance on the complete satisfaction of our customers. Our installers are trained professionals who give you reliable and efficient service. As a result of our high standards, we have consistently received fantastic reviews from our previous customers. These reviews are honest and from the heart, just like our customer service. When you choose us for your installation, you get nothing but the best.
Roofline Survey
We understand that each home is different. This is why we always insist on a full roofline survey before we suggest solutions and products. Our surveyor will assess the extent of the damage to your roof. When he understands the needs of your home and roof completely, he will give you his recommendations. If you wish to request a no-obligation survey quote, give us a call on 01279 30 40 30 or use our contact form to get in touch.
Importance of Fascias
Fascias provide support to the lowest row of tiles. This makes them essential to the integrity of your roofing. Moreover, they also bear the weight of the guttering. Since that can be quite a bit when there is water in the guttering, the fascias on your roof need to be strong. Their durability affects the performance and life of the roof. This is why it is so important to have high quality fascias.
Durable Soffits
Soffits are extremely important for the proper ventilation in the roof. These are fitted under the boards. If the soffits are not performing at their optimal level, it will affect the air circulation inside your Bishop's Stortford home. This could lead to excessive moisture inside, leading to condensation and damp. Both these issues can cause mould, mildew, and rot. These are not only bad for your health but also destructive to the structure of your home and your belongings.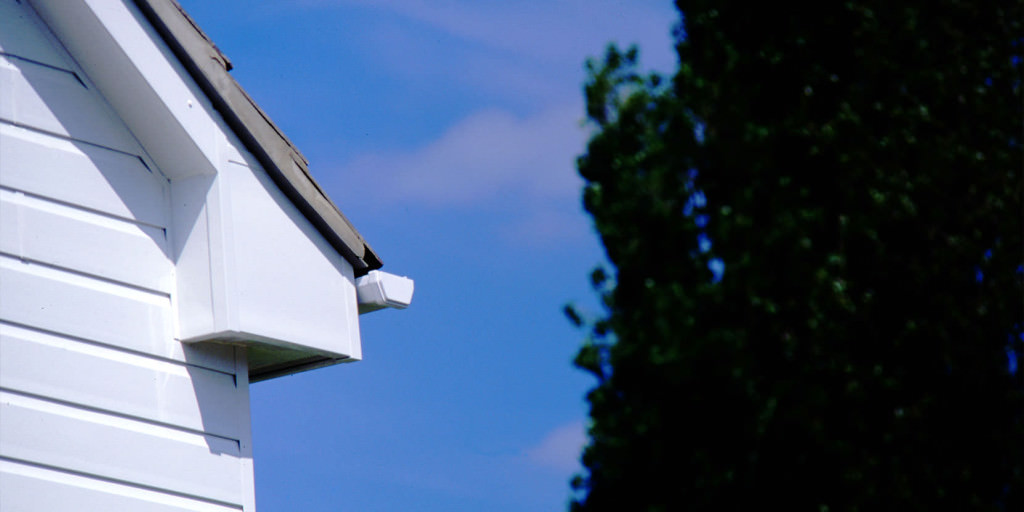 Attractive Guttering
Guttering is essential to make sure that rain water drains off properly from your roof. The water runs down the roof into the guttering, which then directs it away from the house. If the guttering is faulty or broken, you might see water dripping on to your walls, leading to damp and seepage. Moreover, broken or damaged guttering affects the appearance of your home. Sturdy guttering that keeps its attractiveness gives you a better performing house that also looks good.
Long Lasting Material
Our uPVC fascias, soffits and guttering are guaranteed to last you for a long time. The durable material is sturdy and keeps up optimal performance for much longer than other materials. As a result, you don't need to replace these parts as often giving you great value for your money.
Damage Resistant
The strength and resilience of uPVC makes it a great material for roofline components like fascias, soffits and guttering. It is resistant to the ravages of the sun, cold, and rain. As a result, the products don't get damaged as easily. Moreover, they resist the degradation to their looks as well. This means your roofline products continue to look good as well as perform. This gives you a home that is warm and dry and also looks good from the outside.
Fascias, Soffits, and Guttering Prices in Bishop's Stortford
Our roofline prices in Bishop's Stortford are exceptionally attractive. You can get highly competitive fascias, soffits and guttering prices for products that will last you years. To get a no-obligation survey before we give you a quote, give us a call on 01279 30 40 30. Alternatively, you can contact us online. Simply fill up our contact form and we'll get back to you as soon as possible.