Stunning uPVC Doors, Built with You in Mind
Every customer – and, therefore, every home – is unique, which is why it's so important to choose uPVC doors that will add value to your property and deliver the level of performance you want and deserve. A&A Windows will be able to help you choose the right product from our range of uPVC windows, and customise it to suit your Bishops Stortford home.
A choice of colours and finishes will be available to you when you buy your uPVC doors from A&A Windows. It doesn't matter whether your property is of heritage or modern build, large or small; we'll be able to fine-tune the design of your uPVC doors so that they have the desired impact and act as a lasting investment that'll add value to your Bishop's Stortford home.
---
uPVC Doors That Deliver on Every Single Level
The profiles used to create our uPVC doors are incredibly strong. They expertly repel harsh weather and will resist harsh impacts caused by anyone attempting to gain unauthorised access to your Bishops Stortford home. Although practical and high-performing, the uPVC doors we install for our customers are all built with style in mind – which means they will look stunning, whether added to the front or the rear of your property.
You newly-installed uPVC windows will provide a wide-range of benefits including, but not limited to:
A choice of accessories, hardware and glazing designs will be made available to you
To ensure consistency of style, you'll be able to customise the colour of your uPVC doors
So that everyone can access your home, a range of threshold options will be available
Innovatively designed locks and hinges in your uPVC doors will protect your home

---
A Stunning Portfolio of uPVC Doors
Solidor uPVC Doors
If you want a product that effortlessly combines strength with outstanding aesthetics, our Solidor uPVC doors will deliver on every level. Any front door manufactured by this industry-leading company will protect your home in Bishops Stortford while introducing visitors to it in style.
French and Patio uPVC Doors
French doors provide a clear entryway to the outside that will blend well with the aesthetic style of a classic property or conservatory. If you want a wide entryway that will allow excellent threshold access when your home is full of visitors, uPVC patio doors will provide the flexibility of operation you need.
What About New Residential Doors?
Create a great first impression by choosing high-performing uPVC residential doors to introduce visitors to your home in Bishops Stortford. Their fine sightlines and steel re-enforced frame deliver style and strength in equal measure, protecting your property and adding market value to it simultaneously.
Classically-Styled uPVC Stable Doors
The versatility of operation comes as standard when you choose stable uPVC doors. This is a specialised design of door product that enables the top and bottom to open independently. During warmer weather, you can open the upper section to allow in cool air, while preventing children and animals from going outside.
Emergency uPVC Doors for Added Protection
You may not have encountered uPVC panic doors as part of your double glazing research. This style of door includes a panic bar and is fitted with a multi-point locking mechanism that will resist almost any attempts by intruders trying to gain access to your Bishop's Stortford home. Contact us for further information.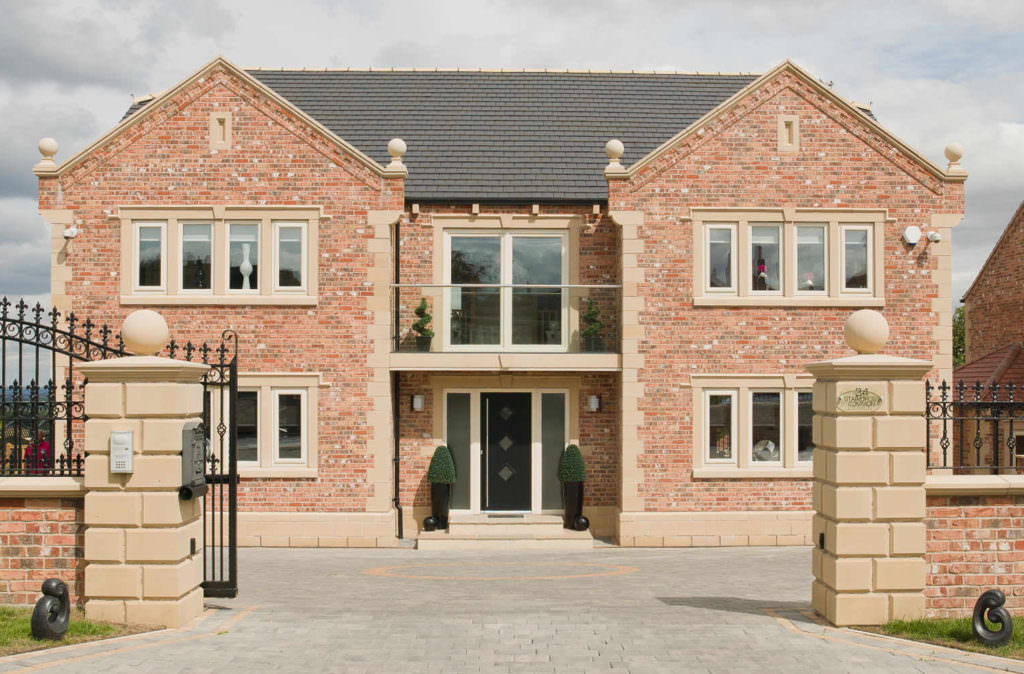 ---
uPVC Doors Prices, Bishops Stortford
A&A Windows covers a wide geographical area, including Bishops Stortford, Harlow, Cambridge and North London. If you live in or near one of this towns, contact us for further details about our uPVC doors.
We are an accredited installer with relevant accreditations and extensive experience within the home improvement sector. We can respond to the requirements of most projects – regardless of their complexity or scale.
We only source our uPVC doors from the best manufacturers, and all our products are carefully checked and re-checked to ensure they meet the required standard before being installed at your home in Bishops Stortford.
A&A Windows is a customer-focused company. Throughout your home improvement project, we'll keep you fully informed of progress and make sure we're on hand to answer any technical questions you might have.
If you need help with more than just uPVC doors, look at our extensive range of windows, conservatories, roofline products and much more. We would be happy to offer advice on any other item listed on our website when you call us.
Get in touch with us by calling 01279 30 40 30 or by sending us a message. You can also get a free uPVC windows quote for your Bishop's Stortford home by using our design tool to tell us more about your requirements.