Ideal for Your Home, Beautiful uPVC Windows
The themes and colour schemes presently existing in your Basildon house should be complemented by your new double glazed uPVC windows. While choosing the proper design is important, it's as important to choose the right colours and foils. Our range of pVC U windows may be customised to provide both conventional and contemporary designs that will match the home's architectural design.
Don't worry if you are unfamiliar with the wide variety of uPVC window styles available. We'll be able to point you in the direction of a product that satisfies your requirements for both functionality and aesthetics.
In order to include wood aesthetics into your design without going over budget or worrying about maintenance, inquire about our Residence9 and StyleLine lines. If you choose from this gorgeous selection and add imitation hardware of your choice, you could get the real historical look of a wooden window. For further information, get in contact with us.
---
Thermally Efficient uPVC Windows for Homes in Basildon
Maintaining your Basildon home is just as important as choosing uPVC windows that complement the design of your property. Your new uPVC windows will provide a variety of benefits once they are installed, including comfort, lower costs, and a smaller carbon impact. Thermal efficiency was taken into consideration while designing our double glazing.
Our uPVC windows are capable of performing at this level as a result of the cutting edge technology included in the profile of every unit we offer. The right temperature is maintained in your room thanks to the combined efforts of a thermally broken profile, watertight gaskets, spacer bars, and high performance double glazing.
Improved thermal performance leads to better U values. If you decide to sell your Basildon house in the future, your new uPVC windows will expertly trap heat, resulting in a high EPC rating that will appeal to prospective buyers. Get in touch with our experts right now for further information or a free online windows quote.

---
uPVC Windows to Keep Your Family and Valued Possessions Safe
By using old or inefficiently installed uPVC windows, your Basildon home won't be as well protected. Make every effort to ensure that there are no openings in the installation that may allow robbers entrance. Fortunately, the levels of protection you need to keep your home safe will be provided by our uPVC windows.
Our uPVC windows use modern, very effective locks and hinges that are built into the profile, making it almost impossible for intruders to break into your home. Our products are solidly constructed to endure impacts from people and the environment. Your home in Basildon will be almost impenetrable.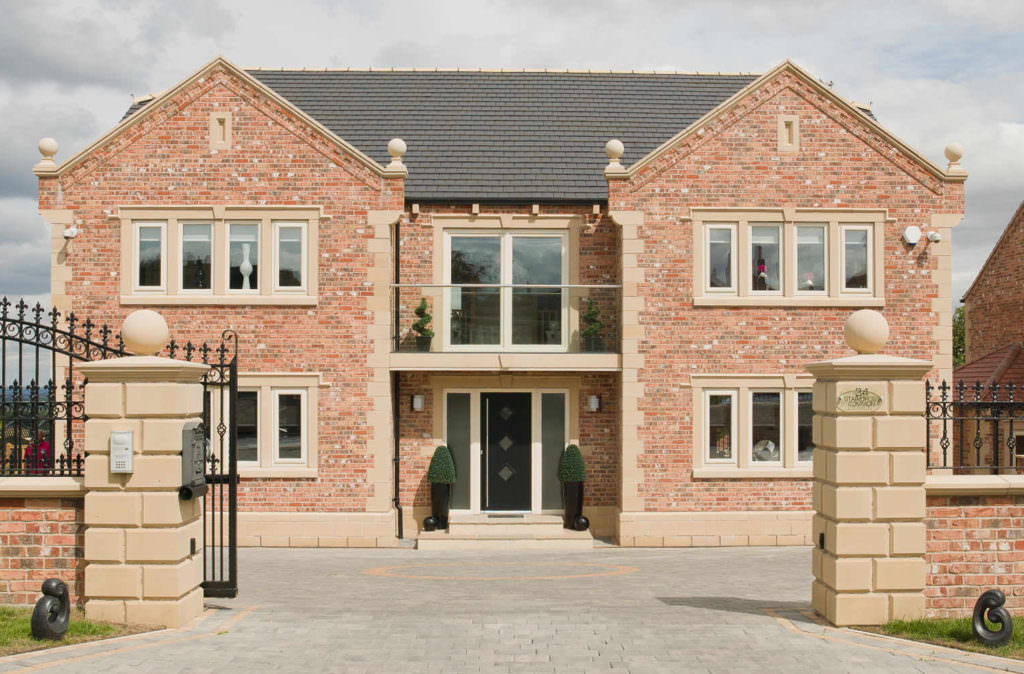 ---
uPVC Windows Prices Basildon
A&A Windows has a large geographic service area that includes Basildon, Harlow, Southend On Sea, and the surrounding areas. Regardless of size, and with a strong local reputation, we can install uPVC windows for a range of home remodelling projects.
Our client service is as strong as our uPVC windows, which are of the highest calibre. From the moment you call us for an estimate until your product is actually installed and beyond, we'll be here to address your concerns and provide you with a rough estimate of the cost.
Visit our specialised showroom in Harlow, Essex to see our whole inventory. All of our items, including our doors, conservatories, and much more, are protected by a 10-year guarantee. Get in contact with us if you wish to come see us.
Call us at 01279 30 40 30 for more details on our uPVC windows, or use our free online design tool to get a quote. You are free to use the tool as often and with as many different types of things as you want if you want to modify your house.