Stunning uPVC Windows That Are Perfect for Your Home
You want your new uPVC windows to agree with the existing themes and schemes used throughout your home in Bishop's Stortford. Although choosing the right style is important, it's vital that the right colours and foils are used. Our range of pVC-U windows can be customised to create both classic and contemporary designs that will suit the architectural look of your property.
If you're unfamiliar with the different styles of uPVC windows that are available, don't worry. We will be able to help you choose a product that performs and looks the way you expected it to. Casement windows communicate a neutral but pleasing aesthetic that will suit most homes in Bishops Stortford, while tilt and turn windows open inward, so are easy to maintain and clean.
If your design aspirations include timber, but you don't want to extend your budget or worry about maintenance, ask about our Residence9 and StyleLine range. You'll be able to get the authentic heritage look of a wooden window when you choose from this beautiful collection and customise it by adding replica hardware of your choice. Contact us for more information.
---
Thermally Efficient uPVC Windows for Homes in Bishop's Stortford
Keeping your property in Bishops Stortford is just as important as choosing uPVC windows that are stylistically appropriate. Our double glazing has been designed with thermal efficiency mind; once your new uPVC windows have been installed, they will provide a range of benefits – including comfort, lower costs and a reduced carbon footprint.
Our uPVC windows achieve this level of performance as a direct result of the industry-leading technology built into the profile of each unit we sell. The combination of a thermally broken profile, weatherproof gaskets, spacer bars – and performance glazing – will keep the cold air and rain at bay and ensure your room's the perfect temperature.
Better thermal performance equates to superb U-values. Your new uPVC windows will retain heat expertly, resulting in a strong EPC rating that will make your home in Bishops Stortford attractive to prospective buyers – should you wish to sell at a later date. Get in touch with our team today for more information or a free online windows quote.

---
Keep Your Family and Valued Possessions Safe With uPVC Windows
Old or poorly installed uPVC windows won't be protecting your home in Bishops Stortford as well as they should be. Gaps in the installation could present an opportunity for intruders to gain access –an eventuality you want to avoid at all costs. Fortunately, our uPVC windows will provide the levels of protection you need to keep your property safe.
The innovative and high-performing locks and hinges built into the profile of our uPVC windows makes it almost impossible for intruders to gain access to your home. Our products are robustly designed to resist impacts too – whether people or the weather cause them. Your home in Bishop's Stortford will be almost impenetrable.
The physical installation of your uPVC windows matters as well. Even high-performing double glazing could leave your home in Bishops Stortford vulnerable to attack if the double glazing has been poorly fitted. We'll take the utmost care when fitting your windows, resulting in a product that's been designed to provide long-lasting protection.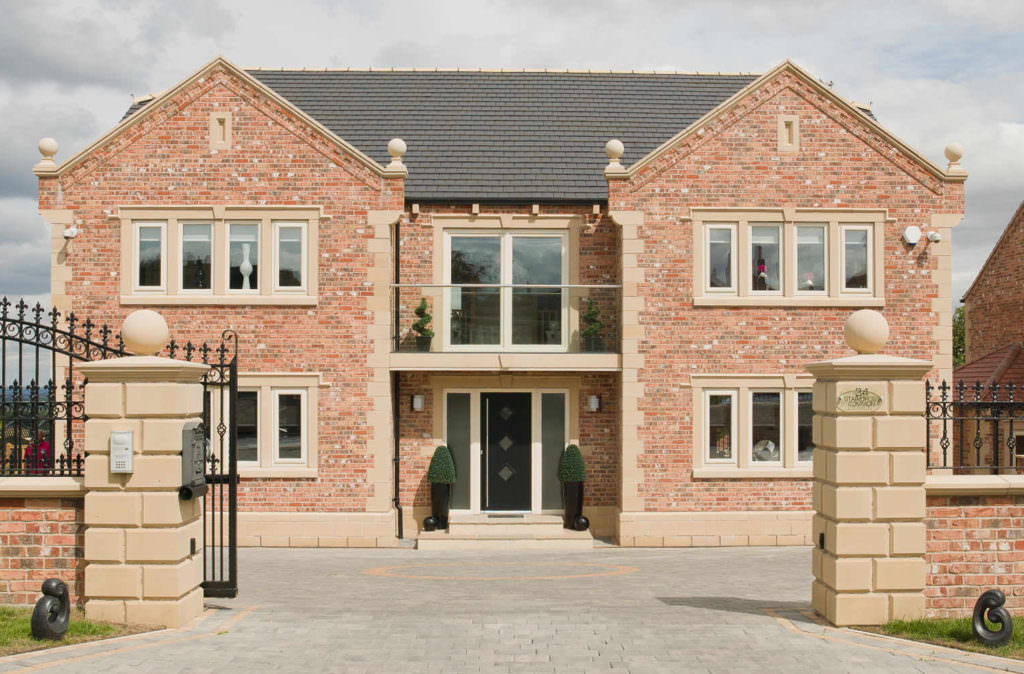 ---
uPVC Windows Prices, Bishops Stortford
A&A Windows covers a wide geographical area, including Bishops Stortford, Harlow, Southend-On-Sea and the surrounding areas. With a strong reputation locally, we're able to fit uPVC windows to suit a range of home improvement projects – regardless of their scale.
Our strong customer service equally matches the quality of our pVC-U windows. From the moment you call us for a quote, through to the physical installation of your product and beyond, we'll be on hand to answer your questions and provide guideline prices.
All our products – including our doors, conservatories and much more – come with a 10-year guarantee and you can view our complete range when you come to see us at our dedicated showroom in Harlow in Essex. Contact us if you'd like to come and see us.
Call us on 01279 30 40 30 for information about our uPVC windows or use our free design tool to generate a quote. You can use the tool as many times as you like and for different products, which will be of benefit if you're planning to renovate your Bishops' Stortford home.