Space to Use Year-Round
You'll be adding space you can use throughout the year by investing in our orangeries for your Southend-On-Sea. We install the market-leading Ultraframe design, a profile renowned for its quality. These designs incorporate our uPVC windows and doors, giving you all the benefits associated with these materials. This includes an increased thermal performance, weatherproofing, modern level of security and more.
The design of our orangeries is flexible, meaning the Southend-On-Sea homeowner can use them for what they need. Whether you want to use your extension for a dining room, playroom, home office, lounge or somewhere to enjoy your garden, that's entirely up to you. Through using the best products in the design of these extensions, you'll enjoy use of the extension year-round, no matter what the weather outside is doing.
Reducing Your Energy Bills
Our orangeries will bypass some of the issues older extensions provided. The Southend-On-Sea customer can get use of their extension year-round. The thermally broken aluminium and multi-chambered uPVC work alongside the panes of triple or double glazing, trapping in pockets of warm air. This means you can create a comfortable temperature within your orangery throughout the year, even in the cold winters.
With your orangeries retaining heat within your Southend-On-Sea home, you can rely less upon your central heating for warmth. This means your energy bills will reduce, saving up more money for you to spend on the things you enjoy. As the general energy consumption of your Essex home lessens, so to will the carbon footprint of your home.
---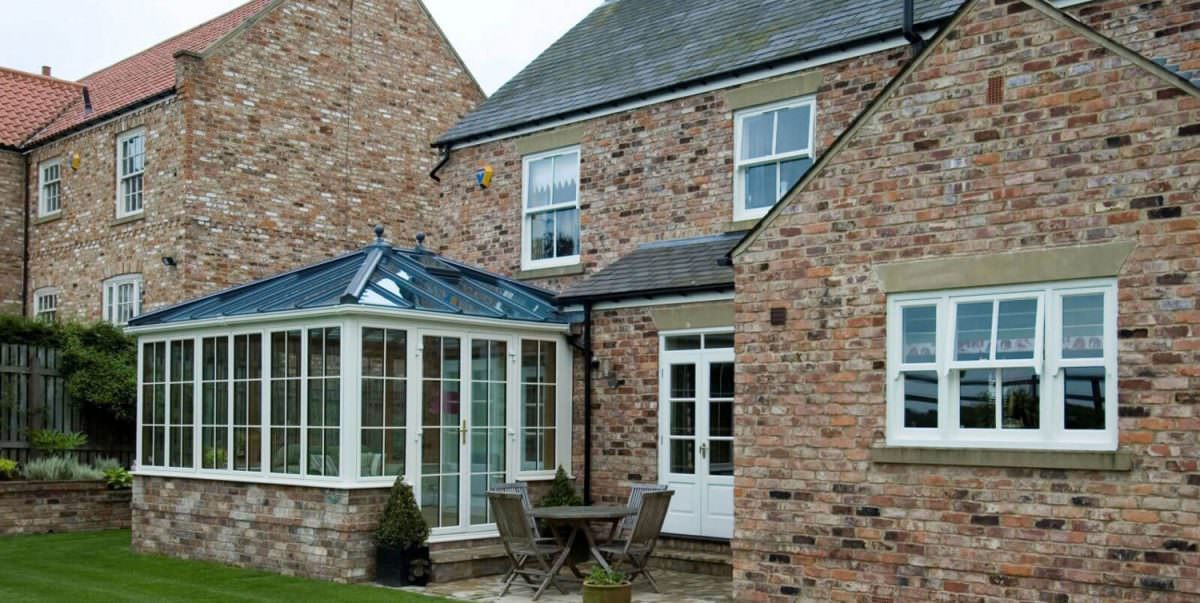 ---
Designed to Your Style
The Southend-On-Sea homeowner is put in complete control over the design of our orangeries. This means you will only get an extension which suits and matches your Essex property, not one we want you to have. The double glazing in the design can be customised in a variety of colour and woodgrain foil options. At traditional properties, woodgrain foils give the look of timber without the high maintenance, and modern properties can have a bold colour that will stand out.
The colour is not the only customisable option we offer with our orangeries. We can fit a Insulated Pelmet System into the design. This pelmet sits internally around the perimeter of your orangery, giving the illusion of a flat roof and creating a real-room look. The plastered finish gives you a place to incorporate spotlights and speakers. The insulating capabilities will create a warm space year-round.
A super-insulated column can be fitted into the design of our orangeries. This feature is inspired by the Italian Renaissance, giving your Southend-On-Sea home decorative value and great thermal capabilities. These columns provide a thermal performance five-times with that of brick, matching and exceeding the demands of the modern-day. If you choose A&A Windows, you'll get an extension that truly suits your needs.
Protecting Your Property
We take security very seriously with our orangeries. Older conservatories and extensions previously had a reputation of being easy targets for would-be intruders. With our modern orangeries, this won't be an issue, offering you peace of mind your property is protected against modern burglary methods.
As we use our double glazing products in the design of our orangeries, you'll benefit from the security these provide. The multi-chambered uPVC and strength of aluminium work alongside the best locks and glazing panes to create a high level of security. We fit multi-point locking as standard into the design, eliminating any potential weak spots that could be exploited by would-be intruders.
---
---
Providing You Privacy
Unlike with a conservatory, orangeries offer far superior privacy to the Southend-On-Sea homeowner. These designs are built with brick, which unlike uPVC, offers superior solidity and strength. The large glazing panes of a conservatory can make you feel your neighbours are peering into your Essex property. With an orangery, the brick pillars provide privacy and give you full use of your extension year-round without having the feeling of being watched.
Quality Guaranteed
As standard, A&A Windows accompanies each of our double glazing products with a guarantee of quality. Our orangeries are accompanied by a guarantee of 10-years. Should in the unlikely event anything goes wrong with the product within this time, our team will endeavour to fix it. As we use the best profile, this is highly unlikle.y
Orangery Prices Southend-On-Sea
If you'd like to discuss getting one of our orangeries for your Southend-On-Sea home, don't hesitate to get in touch. You can call us on 01279 30 40 30 or you can fill out our online contact form and a member of our team will be back in touch.
For those who know which orangery style they require, start an online quote. Just enter a few details to receive a bespoke estimate, with no obligation to book.
Or you can book an appointment to visit our showroom to see and discuss our orangeries face-to-face. Call us to book your visit.