Aluminium Sliding Doors Essex
15th February 2017 Comments

Transform Your Home with Aluminium Sliding Doors in Essex
Aluminium sliding doors are the perfect choice for stylish Essex home improvements. They provide a glamorous entrance to the outdoors, with super slim sightlines and exceptional finishes.
With aluminium sliding doors, your Essex home will be transformed, enabling you to access the outdoors more easily.
You will be able to enjoy a seamless entry to your garden or patio with new sliding doors, which includes an effortless opening mechanism for ease of use.
We pride ourselves on installing the very best in the industry in our Essex customers' homes. These cutting edge double glazed doors will truly enhance your home in so many ways.
We have prepared a tactful guide to help you find the best suitable match for your property in Essex.
Aluminium Sliding Doors in Essex – Our Patio Doors
Aluminium sliding doors can be classic in style and design, yet state of the art in technology with our patio doors.
With these stunning doors, you will benefit from extensive, virtually uninterrupted views of the outdoors. These sliding doors are constructed from vast panes of glass and super slim frames to provide you with plenty of natural light and exceptional views.
They are so easy to operate, gliding open with just a gentle push, and they feature all the latest developments in double glazing to ensure powerful performance.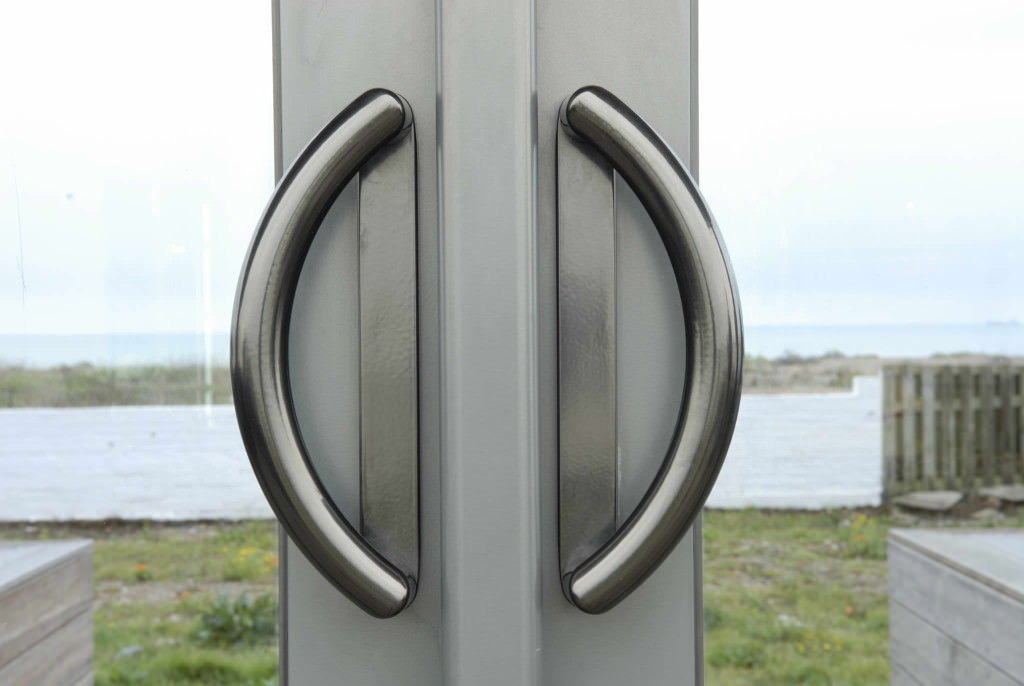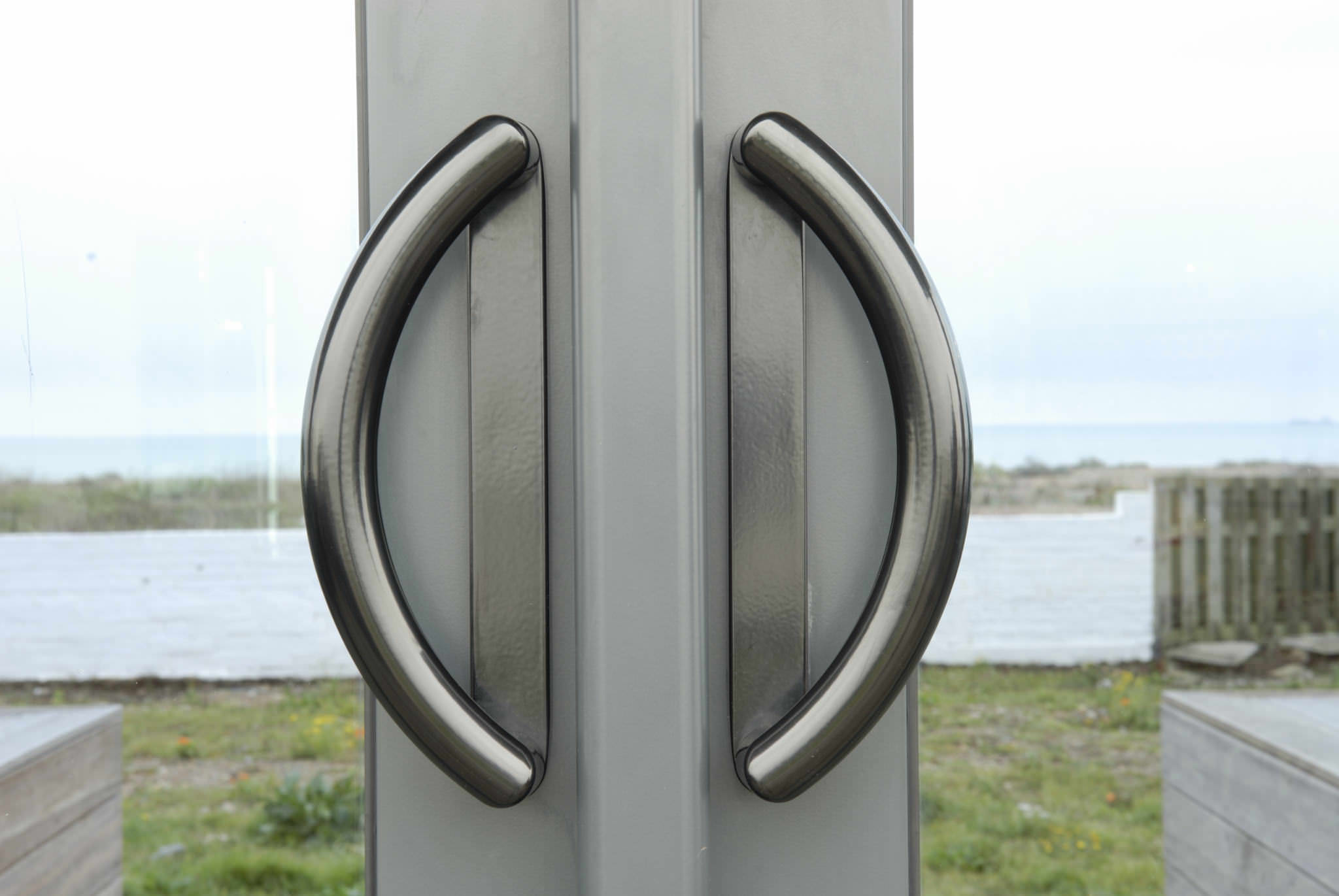 Aluminium Sliding Doors in Essex – Our Bi-Fold Doors
Our aluminium bi-fold doors are simply exquisite, and will completely open up your home. These spectacular sliding doors create a beautiful wall of glass.
When you want to access the outdoors, you simply fold open the doors, leaving you with a vast opening that seamlessly links your indoors and outdoors.
Our aluminium sliding doors are smooth to operate, and they are incredibly stylish too, making them one of the most sought after Essex home improvements.
Tailor Your Aluminium Sliding Doors
When you choose new aluminium sliding doors, you not only get to choose the perfect style, but perfect reflection of your personality and your home canvas.
Our aluminium sliding doors can be finished in our standard KL colours, ideal for getting your double glazing installation completed more quickly.
Alternatively, you could opt for our exceptional range of RAL colours, perfect for ultimate individuality. These stunning colours come in almost any shade you can think of, ensuring you get the look you want.
You may even opt for our Sensations range from Smart. This premium collection creates a beautiful wood effect finish, giving a natural look for your new sliding doors to blend in with your property's style.
We also offer dual colours, enabling you to opt for an exterior shade that complements your property and its surroundings and an inner frame colour that matches your interior décor.
Our colour finishes are guaranteed for 25 years against peeling, powdering, blistering, corrosion, fading and loss of sheen.

Thermally-Efficient Aluminium Sliding Doors in Essex
Keeping your Essex home warm and protected from the elements is so easy with aluminium sliding doors from A&A Windows.
Our impressive doors feature all the latest technology and innovation in double glazing to ensure there are no cold spots or draughts, minimising heat loss.
This means that your home will stay warmer for longer, so you could find you use less heating, which means you save money on energy costs.
Our spectacular aluminium sliding doors meet and exceed the expectations of Building Regulations when it comes to thermal performance.
Outstanding Security from Aluminium Sliding Doors
One of the many benefits of choosing our sliding doors for your Essex home improvements is the exceptional security they provide.
Aluminium is a naturally strong and rigid material that is almost impossible to break, making it ideal for secure double glazing.
This superb quality is then enhanced by our high security locking systems featuring the very latest hookbolt and shootbolt mechanisms.
Your home and family will be well protected when you choose aluminium sliding doors from A&A Windows.
Ultimate Accessibility with Aluminium Sliding Doors in Essex
Another superb feature of our aluminium sliding doors in Essex is the fantastic accessibility they offer to homeowners.
These stunning doors come with a choice of threshold options, from our low 31mm choice to our ultralow 15mm option with ramps, creating ultimate accessibility.
Our sliding doors are the ideal home improvements for ease of entry into your garden, perfect for wheelchair users, people with mobility difficulties and families with children.
Aluminium Sliding Doors Prices in Essex
Aluminium sliding doors are a cost effective investment for your Essex home improvements. They are long lasting, require little maintenance, and are high performance.
Find out the costs for your new aluminium sliding doors with our online quoting engine, or contact us for more information.