Patio Doors Essex
20th September 2016 Comments

uPVC Patio Doors in Essex
When you are looking for a stunning floor to ceiling glazing option with virtually uninterrupted views in your Essex home, then our uPVC patio doors are the perfect choice.
Truly create a feature of your garden, by framing it with our double glazed patio doors. You will benefit from extensive natural light and gorgeous views.

Connect Your Home and Garden
Enhance your lifestyle by connecting your home and garden with our stunning uPVC patio doors. These double glazed sliding doors enable you to benefit from your garden all year round.
In warmer weather, the patio doors can be opened to their full extent, creating easy access to the outside, and enabling a delightful summer breeze to drift through your home. When the weather is cooler, then you can have these energy efficient double glazed patio doors closed, and still enjoy such extensive views of the outside, that it will feel like you're out there.
The gorgeous floor to ceiling glazing will ensure that your home is completely flooded with natural light, giving you a light and airy space that you can enjoy. Even on dark winter days, because the natural light is maximised, you will still get the benefit of the winter sun.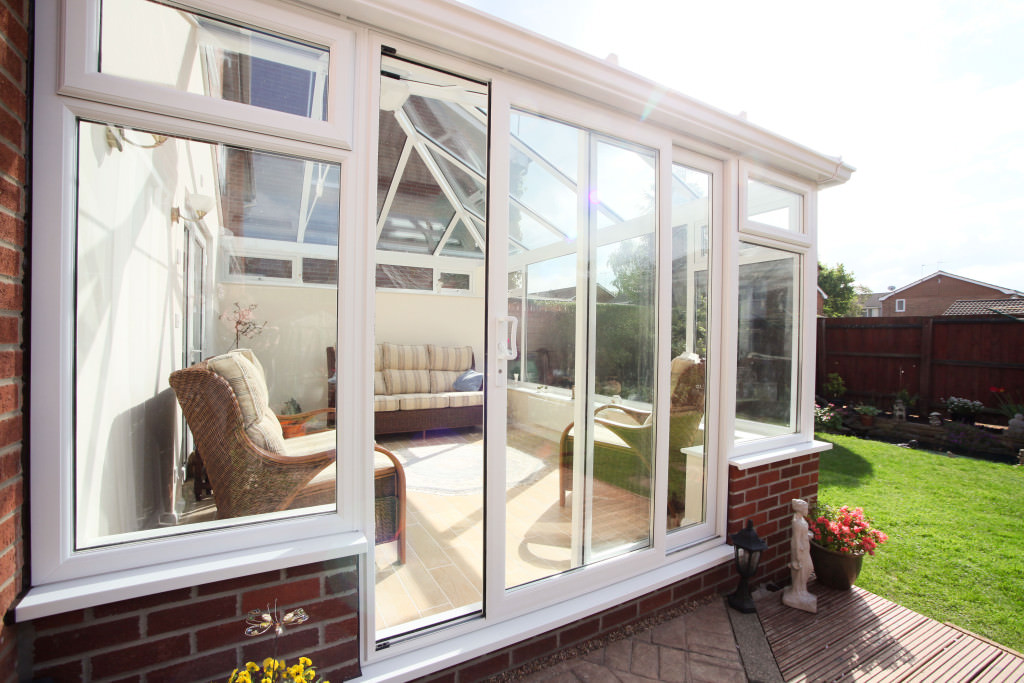 Stunning Patio Doors
Our stunning uPVC patio doors are only enhanced by their tailored design. You will love the bespoke features that you can choose from, including hardware and colour!
Our beautiful patio doors can be tailored with a wide range of colours, from fresh to traditional, our variety of colours is second to none. You also have the option of choosing woodgrain foils, giving your patio doors the luxury look of timber.
Alongside this, we also offer a choice of hardware, enabling you to customise your uPVC patio door down to the very last detail. What is better than having a new sliding door that truly meets your design expectations?
Whatever you choose, you are promised high quality combined with durability. Our colour finishes will never fade, and require minimal maintenance, so you can have many years of pleasure from your new patio doors.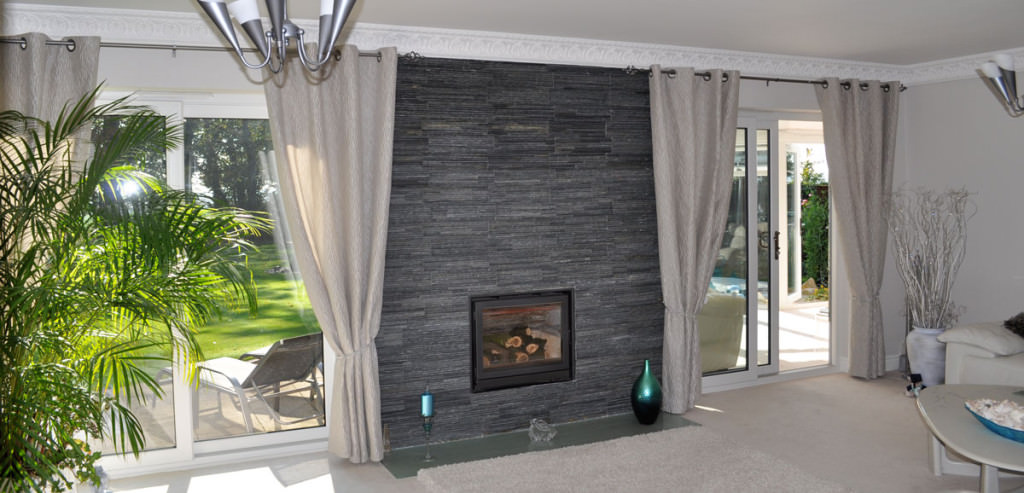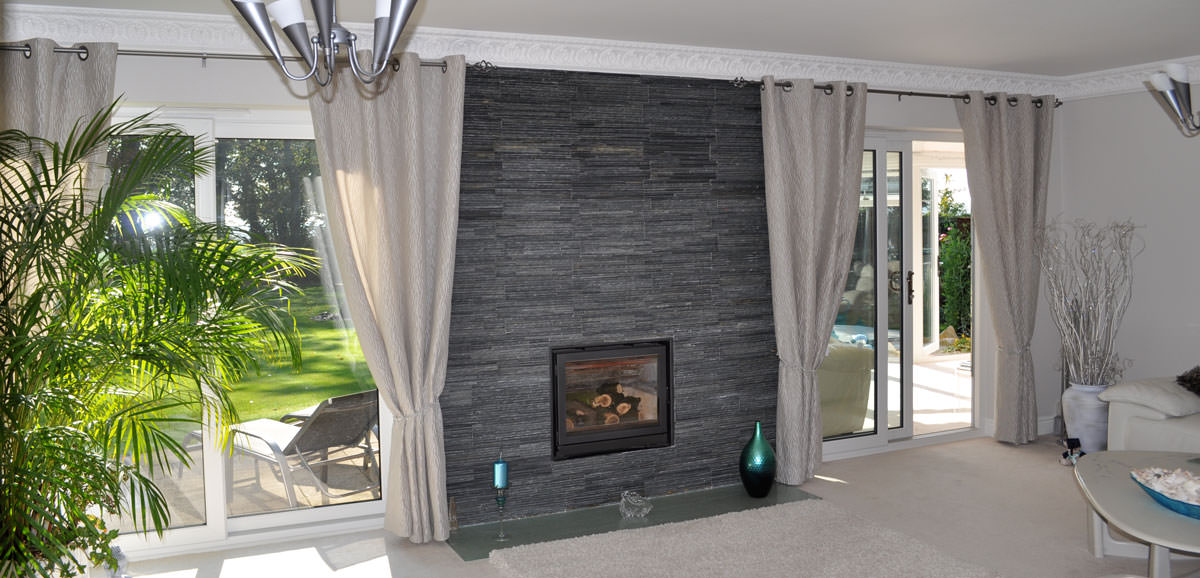 Highly Secure Doors
Traditional patio doors were often considered to be a weak point in your home when it came to security. However, modern advances in design and technology means that new uPVC patio doors are in fact incredibly secure, giving you confidence that your home and loved ones will be protected from intruders.
Our complete range of uPVC patio doors feature a four point locking mechanism for superior security. This state of the art design is created using outstanding materials, ensuring that these locks are incredibly robust and strong.
Locks aren't the only way our uPVC patio doors are made secure. Using cutting edge technology, our patio doors feature anti-lifting blocks to prevent the panels from being taken off from the tracks, making these sliding doors very secure. When this is combined with the internally beaded profile, which has been created to ensure maximum strength in the uPVC profile, you can be confident that our patio doors are ultra-secure.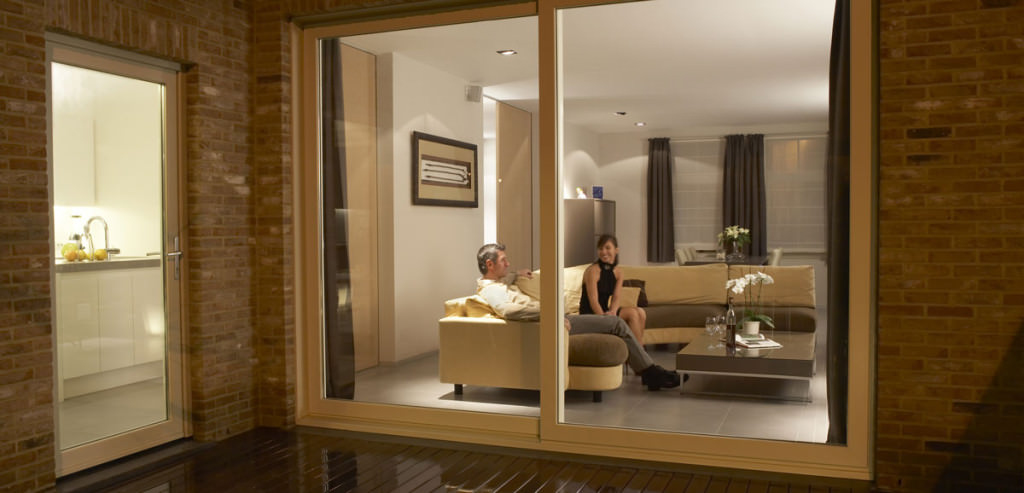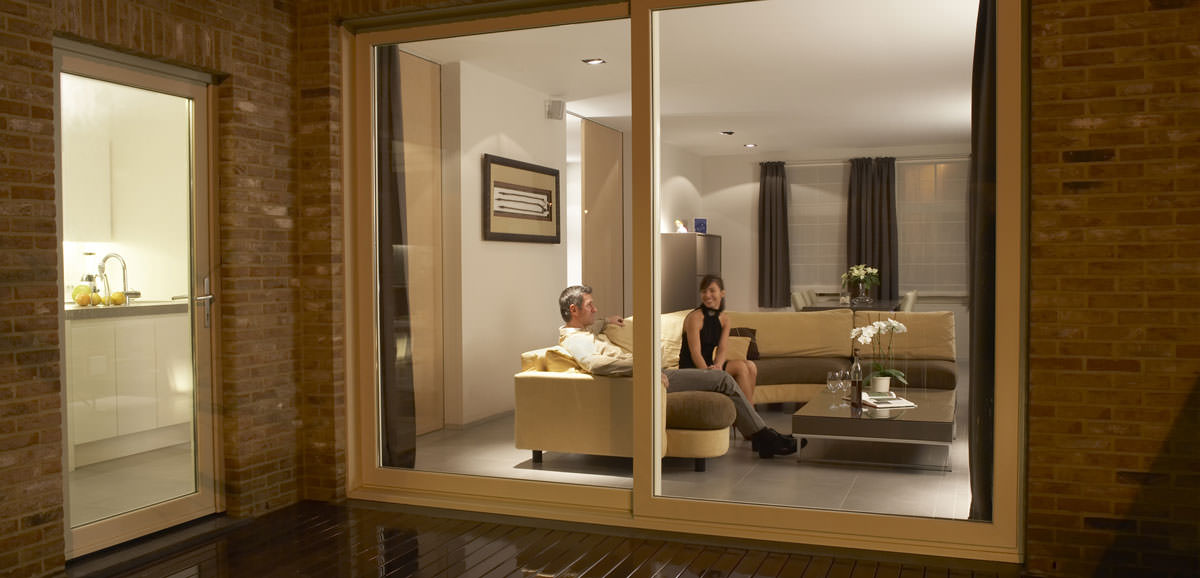 Eco-Friendly
Our beautiful uPVC patio windows will help you care for the environment. Not only are they fully recyclable, but they also use intelligent engineering to ensure that they are completely energy efficient.
You can minimise your carbon footprint by installing our double glazed patio doors as they will ensure that heat loss is almost impossible, keeping your home warm, which will result in you using less heating. The superbly designed profile coupled with the high quality double glazing works to keep heat trapped within your home.
This eco-friendly design will help you have a minimal impact on the environment.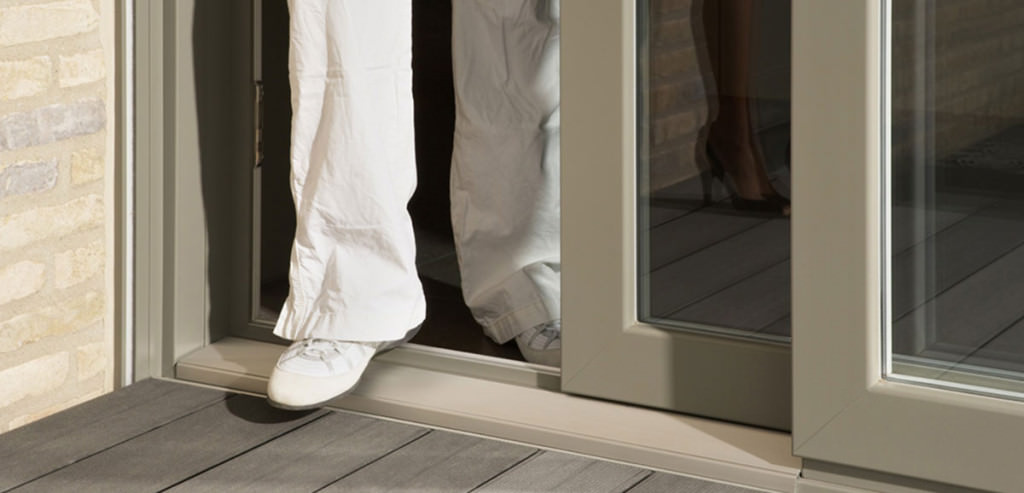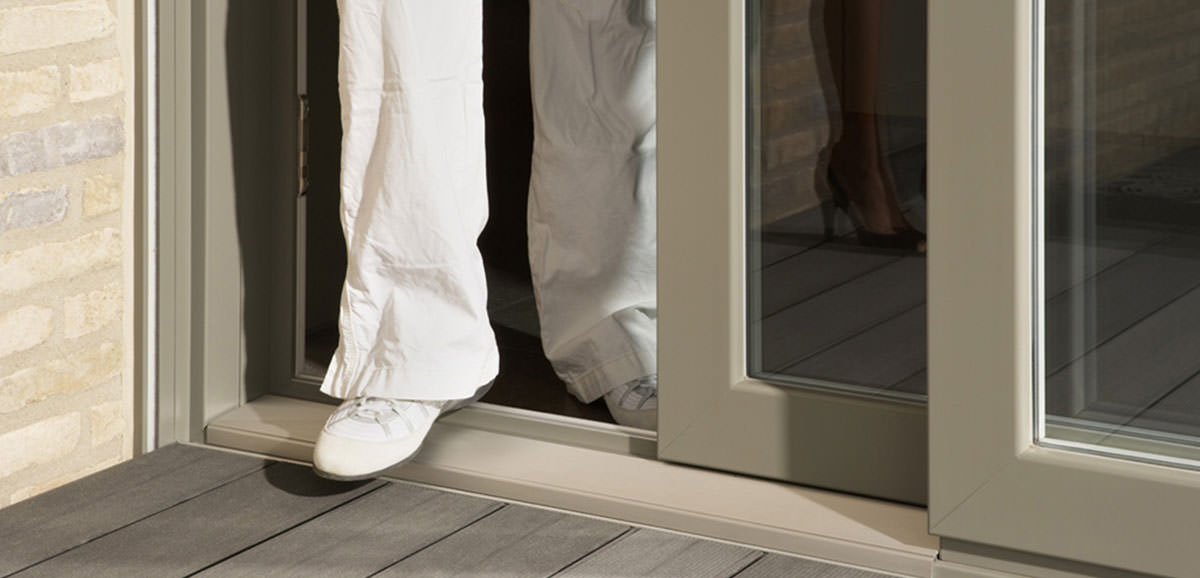 uPVC Patio Door Prices in Essex
We are well known throughout Essex for our low double glazing prices and high quality products, you can see from our testimonials, just how pleased our customers are! When it comes to our uPVC patio doors, they are no exception, our prices are just as competitive and just as cost effective. You can either contact us or visit our fabulous showroom where you can talk to our great team and discuss your requirements. They will be able to guide you through your options and give you a tailored double glazed patio door quote.
If you already know your specifications, then why not try our online quote calculator? It's so easy to use and will provide you with a unique quote quickly and with little effort involved!
Whichever option you choose, our uPVC patio door quotes are completely free, and there is no obligation attached, so get your unique quote and see our great prices!