uPVC Doors Basildon
18th March 2017 Comments

uPVC Doors in Basildon
We offer a beautiful selection of uPVC doors that suit every home in Basildon. Surround yourself in our customisation options and styles, allowing you to pick the perfect door to suit your home. These uPVC doors are supremely secure, thermally efficient and operate as a very durable door.
Our uPVC doors provide unique performance across the whole spectrum. This is because we pride ourselves in the fact that the uPVC products we offer are the best. To install these doors, we come out to your home at the best, most convenient time for you and deliver an non-disruptive installation.
We use the finest Deceuninck profiles in all of our uPVC products, such as windows and doors, that meet the highest standards of quality. At A&A, we commit ourselves to offering the best possible service around, at highly affordable prices.
Take a look at our useful guide to our incredible range of uPVC doors in Basildon and read how their benefits and features will enhance your home.
Thermally Efficient uPVC Doors in Basildon
Our uPVC doors are exceptional in almost every possible way, but first and foremost, offer the absolute best thermal performance. To support this statement, we use state of the art Deceuninck profiles, which are manufactured primarily to provide the ultimate in thermal efficiency.
These uPVC doors are likely to save you money on the running costs of your Basildon home. There will be no heat loss or draughts, encouraging you to use your central heating system less often. In the light of this, we begin to see significant savings on your energy bills shortly after installation. Our uPVC doors are an affordable investment and are designed with your expenditure at heart.
Our doors are also highly weatherproof. Your Basildon home shall be protected from the most extreme weather Britain has to offer. Whether it's a surprisingly hot summer or, less surprising, hazardous conditions, our doors excel at defeating the elements outside.
uPVC Doors: An Ideal Way To Keep Your Home Safe
Being in the market for a new door, an important thing to consider is safety. Our uPVC doors in Basildon are fully secure, which means you can console in any our products to keep your home and your family safe.
Our hardware is innately rugged and durable to ensure that your doors hold together under any physical attack that's thrown their way. To further enhance thier credentials, we use incredible locking systems on our uPVC doors to ensure a home is bolted shut against alarming burglars.
A Range of Styles and Colours
Our uPVC doors are available in a range of rich colours or indeed woodgrain foils for an authentic timber look. We have an inclusive set of decorative or practical hardware options available for a truly bespoke door. Just take a look at some of our exciting range of doors.
Our uPVC patio doors present a space-efficient walkway to your garden. These doors do not take up extra space when opened, which is evermore ideal for smaller Basildon properties.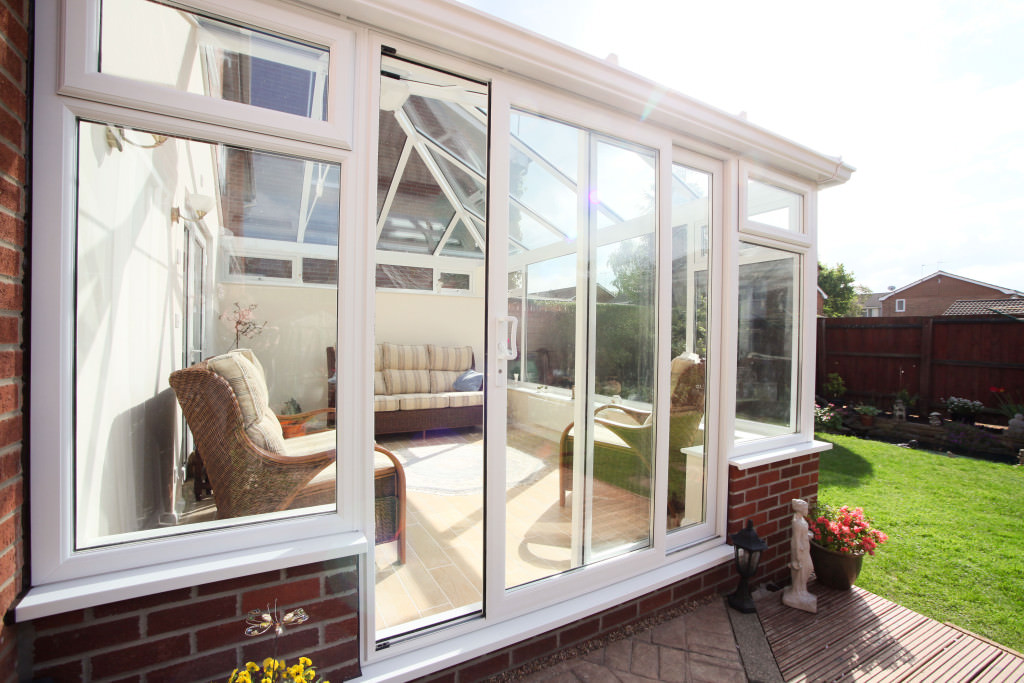 Add a touch of continental flair to your home with our uPVC French doors. It's flying mullion, when open, offers an incredible, unobstructed view of the back end of the house, and absorbs an enormous amount of natural light.
uPVC bifold doors in Basildon are the trending home improvement right now, as these entries excel at creating a fluid transition between your home and garden. They make a great luxury option to enhance any property.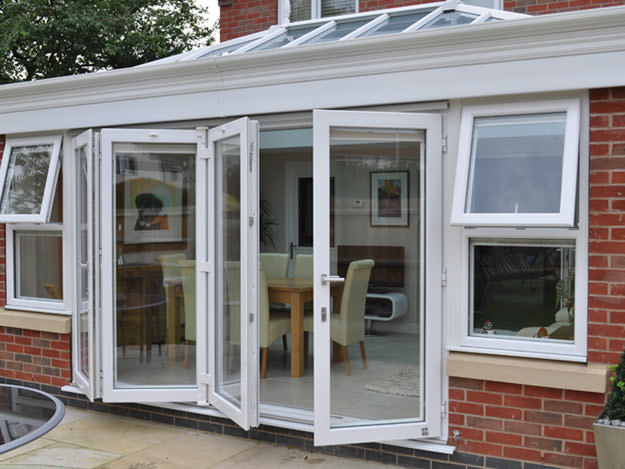 uPVC Doors Prices in Basildon
To find out more about our Basildon uPVC doors, or any of the other items in our fantastic range, please do not hesitate to contact us. A member of our friendly and highly skilled team will be in touch with you promptly to answer any of your queries, provide you with any additional information and to discuss our products.
Alternatively, you may obtain a free quote on our uPVC doors at our online quoting engine. Our quote will be available for you within minutes and promises to offer you a highly competitive price. No obligation to buy.