Why Garden Rooms Are A Smart Investment
14th March 2022 Comments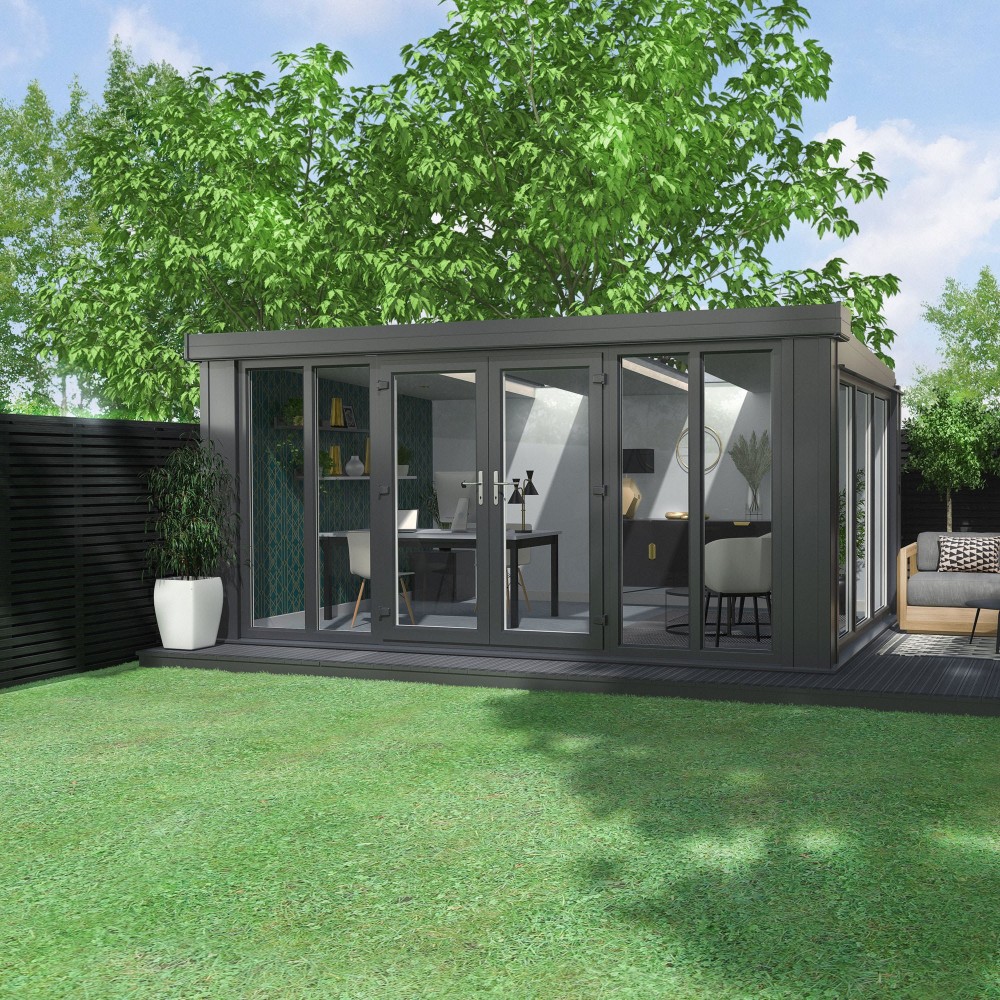 Garden rooms allow our customers to enhance their home with a stunning additional living area. A garden room is a stand alone building, which is an affordable way to add extra space to your home. These extensions are available bespoke and are designed to offer you a space you can enjoy all year round.
Benefits Of A Garden Room
There are many benefits to our garden rooms. Our installations are fiercely thermally efficient. This is due to the use of high quality materials within the design. Even in the colder winter months, our garden rooms are highly capable of retaining a comfortable temperature. As a result, customers probably won't have to spend lots of money heating their new home improvement.
A garden room can also add considerable value to your home. An extension of any kind will always add value. However, unlike other extensions our garden rooms often do not require planning permission. They are particularly great at increasing the kerb value of your property. The high quality of craftsmanship and materials mean our installations will be adding value to your property for years to come.
Garden Rooms As An Investment
Studies have shown that an expected return on a garden room investment is between 1.4 and 1.6 percent of value.
When purchasing a garden room, it is important to get the best fit for your property. That's why we offer a wide range of designs, shapes and sizes. You can also choose from a selection of cladding, doors roofing options and windows. This allows your next extension to blend seamlessly into your home.
Garden Rooms represent an opportunity for our customers to make a savvy investment. As previously mentioned, they can increase the market value of your property. For example, a garden room can be used as a home gym. This would eliminate the need to continuously pay for a gym membership, which may prove extremely attractive to a potential buyer.
Another option with a garden room is to use it as a home office. Having a separate home office makes the prospect of working from home much more attractive. This means that those with the option to work remotely could save masses of money, which previously would have been spent travelling to and from work.
Our garden rooms are double glazed. The double glazing we install features a dual pane system, which traps pockets of warm air within the room. This means that customers can make a home improvement that won't cost them lots of money to upkeep. The garden rooms we install are highly secure, fitted with multi point locking mechanisms. This means that homeowners are highly unlikely to incur costs related to break ins after installation.
If you're interested in installing a garden room, why not use our free online quoting engine to generate a bespoke estimate? Just enter a few details, and we'll provide you with an instant no-obligation quote.
Alternatively, you can call us on 01279 304030 or fill out our online contact form here.